Chamath Palihapitiya's story might be best summed up in his February 6, 2021, tweet: 
Some of us were lucky enough to inherit the following balance sheet from our parents – 
Contacts – 0
Money – 0
Power – 0
Resiliency – Infinite
Desire – Infinite
Drive – Infinite
Grit – Infinite
How lucky were WE?!?!
It's true. Palihapitiya started with literally nothing, and he is now one of the wealthiest people in America. He harnessed his drive to develop a successful career in the world's biggest tech startups, building a small fortune along the way. 
Palihapitiya turned that small fortune into a large one by investing in innovation – specifically, innovation that will solve the social issues of our time. He is passionate and outspoken about this calling to right the world's wrongs, and he has gathered a strong following of like-minded investors who are excited about disruptive technologies. 
How did he move from the bottom of the economic food chain to the top in a few brief decades? And what is Chamath Palihapitiya's net worth today? 
Chamath Palihapitiya: Rise To Fame
Chamath Palihapitiya was born in Sri Lanka in 1976, just before the start of a 26-year civil war that would cost tens of thousands of lives. When he was just six years old, the family fled the conflict, arriving in Canada as refugees.
Though his adopted country was welcoming, life wasn't easy for the Palihapitiyas. His parents relied on low-paying jobs and government programs to support the family, and deep poverty was a constant theme through his elementary and secondary school years. 
Palihapitiya wasn't content with his socioeconomic status, and he vowed to make his own fortune. The plan started with an electrical engineering degree, then he moved on to a series of increasingly responsible positions with movers-and-shakers within the financial and technology industries. 
One of the most notable achievements of Palihapitiya's early career was being appointed Vice President and Head of AOL's Instant Messenger platform. At the time, AOL was leading the charge to connect every American with the internet, and the AIM service was widely considered cutting-edge technology.
Chamath Palihapitiya Facebook Billionaire
The cutting edge has been something of a theme in Chamath Palihapitiya's career. Shortly after Facebook's launch, Palihapitiya joined the team, contributing to what would eventually become the world's largest social media platform.
Palihapitiya held a number of leadership roles during his four-year tenure with Facebook. At one point, he was responsible for user growth. It's worth noting that when Palihapitiya arrived in 2007, the social media platform had just 58 million users. When he left in 2011, it was up to a stunning 845 million. 
One of the benefits of growing up poor is that you know how to live well within or below your means. Palihapitiya's Facebook success resulted in generous compensation, which he invested in a variety of promising ventures.
While he didn't win on every investment he made, he had far more successes than failures. For example, he backed Bumptop, which was later acquired by Google, and Paydom, which caught the attention of Disney. 
The returns on his investments gave Palihapitiya the confidence to strike out on his own. He was ready to turn his passion for socially responsible innovation into a full-time job.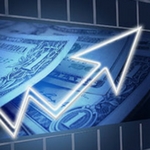 Thanks to forgotten 50-year-old legislation, often ignored by investment advisors, gold bugs, and silver hounds... You can now collect $10,000 or more in free silver.

Millions of Americans know NOTHING about this... Because it exploits a "glitch" in the IRS tax code that helps protect your retirement... While paying ZERO TAXES & PENALTIES to do it. That's why you need to see this NOW.

Click Here to get all of the details in this FREE Kit
Chamath Palihapitiya Social Capital
The concept of social capital dates back to the early 20th century. Sociologists pointed to the positive impact social networks have on general health, financial stability, and well-being. Chamath Palihapitiya launched his fund as The Social+Capital Partnership to signal his strategy of investing in socially responsible innovation. 
Palihapitiya focused on technology startups that needed a financial boost to get the ball rolling – and some of its selections went on to do great things.
The Social+Capital Partnership, later renamed Social Capital, backed Yammer, which Microsoft acquired. It also invested in CloudOn, bought by Dropbox, Impermium, which eventually caught the attention of Google, InstaEDU – later purchased by Chegg – and Slack Technologies – now a major player in workplace communications software. 
Later investments, such as those in DroneSeed and UrbanFootprint, haven't made their mark quite yet. However, it is too soon to know whether Palihapitiya's bets will ultimately pay off–and those who know him say it's only a matter of time. 
Palihapitiya recently changed the strategy of his company, moving into the special-purpose acquisition companies (SPAC) space. He said he prefers a hands-on approach, and so far it has been extremely effective. He played a part in the IPOs of SoFi, Virgin Galactic, Clover Health and Opendoor Technologies.
---
➤ Free Guide: 5 Ways To Automate Your Retirement
---
How Much Is Chamath Palihapitiya's Net Worth?
Rumor has it that Chamath Palihapitiya's net worth tops $1 billion thanks to his knack for being the first to spot the next big thing in technology.
He was an early investor in Bitcoin, the cryptocurrency that has rocketed up in recent months, and he is first in line when it comes to companies with the potential to disrupt entire industries.
SoFi, for example, is working to transform the student loan industry, and if Opendoor Technologies catches on, traditional real estate will be a thing of the past.
Chamath Palihapitiya Political Views
It's interesting to note that by 2017, Chamath Palihapitiya's thoughts about social media had changed dramatically since his time with Facebook.
In one interview, he said his children are not permitted to use screens–including iPhones, iPads and computers–and he voiced his firm opposition to the entire social media phenomenon. 
He said, "The tools that we have created today are starting to erode the social fabric of how society works." He went on to explain that social media "exploits our own natural tendencies in human beings to get and want feedback."
Needless to say, Facebook was disappointed by this sentiment and released a statement disputing Palihapitiya's perspective. Palihapitiya responded that his statements hadn't been interpreted as he meant them and that he is a big fan of Facebook as a company.
The remarks on the negative impact of social media on society and Palihapitiya's focus on solving social issues through Social Capital illustrates his larger political views. Among other topics he touches on regularly, Palihapitiya is concerned about social justice, wealth inequality, and the limited diversity found in STEM (Science, Technology, Engineering, and Math) fields. 
Certainly, his ideology doesn't make him popular among his billionaire peers, but that hasn't stopped him from standing up loudly and often to push for change. 
Advertisement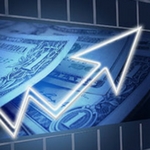 Rising interest rates...Skyrocketing inflation...Exploding debt...A looming recession...It's no wonder Americans are becoming more and more concerned about their savings and investments. That's why I wrote my newest report…This FREE REPORT shows YOU how you could protect your retirement savings before it's too late. Request your free report today and learn how you could protect everything you've worked for!

Request Your FREE Ben Stein Report Today!
Chamath Palihapitiya for California Governor
California can be relied upon for a liberal political stance, but that general tendency is really the only thing that is reasonably steady.
The state has a long history of drama in the governor's office – most notably, the 2003 election of actor Arnold Schwarzenegger. That occurred after the previous governor Gray Davis found himself with the dubious distinction of being the first US governor to be recalled since 1923. 
In early 2021, the push for another recall gained traction as California's citizens became frustrated with Governor Gavin Newsom's handling of the COVID-19 pandemic. For several weeks, Chamath Palihapitiya–a supporter of the recall effort–hinted that he might consider trying to win the spot himself. However, in early February, he squashed the notion. 
In an interview, Palihapitiya said, "Let's be really honest. I'm not ready to do any of that." Of course, many noted that he did not rule out the possibility of a future run. 
Is Chamath Palihapitiya Married?
Chamath Palihapitiya spent many years with Brigette Lau, who earned her Computer Engineering degree at the University of Waterloo – his alma mater. She worked in a variety of tech startups, then pursued an MBA, all the while dating Palihapitiya. 
Once their educations were complete, the two married and went on to have three children. Lau was a co-founder of the Social+Capital Partnership, and she shares Palihapitiya's commitment to making an impact on social issues.
Among other passions, Lau contributes her time, talent, and resources to the non-profit organization CodeNow. The group's goal is to encourage youth from diverse backgrounds to get into the field of coding.  
In 2018, Palihapitiya and Lau announced their divorce, and Palihapitiya has since been linked with model and business leader Nathalie Dompe. To date, no plans for a second marriage have been made public. 
Chamath Palihapitiya Net Worth Summary
Chamath Palihapitiya's net worth may have hit the billion-dollar mark, but he maintains his connection with the less economically advantaged. Sure, he enjoys his share of luxuries, but he is always hard at work making things better for the planet and its people.
Palihapitiya appears intent on using his financial power and influence for the good of the many, not the few. That has made him something of a role model among young people growing up in difficult conditions. 
Advertisement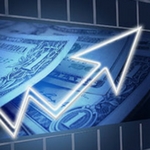 Finally released to the public, trading guru Dave Aquino's guide, "The Options Trading Accelerator Method", reveals how Wall Street's big lie has stopped traders with small accounts from reaching their full potential and how his student favorite trading method could change that!

Click here to keep reading…