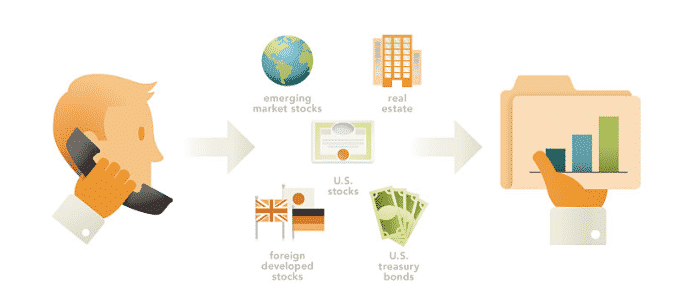 Rebalance IRA offers a highly personalized portfolio management service similar to robo-advisory firms who automatically manage investment accounts and connect clients to live advisors.
Rebalance IRA charges low fees for managing your retirement investments automatically. What makes Rebalance IRA attractive beyond low annual fees of 0.50% is the accessibility to live advisors. You get the best of both worlds, an automated portfolio management solution and a financial advisor on-demand.
Rebalance IRA Spotlight
REBALANCE IRA SPOTLIGHT

InvestorMint Rating

4 out of 5 stars

Management Fee (annual): 0.50%
Expense Ratio on ETFs (not higher than): 0.20%
Total Cost: 0.70%
Rebalance IRA Customers
Rebalance IRA has a high account balance minimum of $100,000 to open an account for which clients receive a higher level of service than at most robo-advisors: access to live advisors who consult with you to create a long-term retirement plan. Fee-conscious investors will find Rebalance IRA charges competitive portfolio management fees compared with other robo-advisors connecting clients to advisors, such as at Betterment.
Rebalance IRA serves fee-conscious investors who are savvy in understanding that the management fee charged by an advisor is just a portion of the overall fees incurred – funds used in portfolios charge fees also. Rebalance IRA keeps fees low by choosing low-fee ETFs for its portfolios and avoiding broker fees.
To sign up with Rebalance IRA, a minimum investment amount of $100,000 is needed, a high hurdle and much larger than the minimum at most robo-advisors. Investors receive a high level of service; clients are connected to a live financial advisor, who consults with each client to identify retirement goals, amount invested and view the client portfolio in the context of overall financial assets.
Fidelity and Schwab, two leading brokers, both partner with Rebalance IRA to manage client accounts. If your retirement account is elsewhere you can move it to those brokers.
Rebalance IRA is best for:
Fee-conscious investors
Investors wanting accessibility to live advisors
Retirement-focused investors
Investors with over $100,000
Fidelity and Schwab customers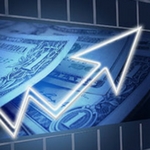 This list ranks the top stocks daily based on our proprietary algorithm. FREE Bonus: 3 Stocks To Double This Year

View this list for FREE now!
Rebalance IRA Management Fees
Rebalance IRA charges competitive fees compared to other robo-advisors, especially when considering it provides clients access to live advisors. Other robo-advisors that connect you to live advisors include Personal Capital, which has a lower account minimum.
Rebalance IRA claims that the average annual fee for managing a retirement account is 1.27%, which eats up almost 30% of your investment return when compounded over 10 years.
Management Fee: 0.50%
Account Minimum: $100,000
Rebalance IRA keeps fees low by using exchange-traded funds from iShares, Vanguard, State Street Bank and Trust. ETFs are selected to ensure their costs don't exceed 0.20%.
---
➤ Free Guide: 5 Ways To Automate Your Retirement
---
Rebalance IRA Investment Method
Rebalance IRA employs Modern Portfolio Theory to construct portfolios that match risk tolerance to portfolio goals. The majority of robo-advisory firms rely on this method to build portfolios too.
Rebalance IRA employs an investment committee of renowned financial professionals, including Burt Malkiel, Dr. Charles D Ellis, and Jay Vivian. The investing philosophy,  Modern Portfolio Theory (MPT), that Rebalance IRA follows is similar to that followed by other robo-advisory firms.
Modern Portfolio Theory seeks to optimize returns based on your risk levels and focuses more on asset allocation than individual stock picking. As you age, it is ever more important to manage risk appropriately, which may mean rotating money out of one asset and into another with a lower reward-to-risk profile so that your nest-egg safety is prioritized over its growth potential.
To support its investment method choice, Rebalance IRA cites a New York Times article in 2011 that claims annual portfolio returns from 2000-2010 were 8.3% using a diversified portfolio comprising small company stocks, real estate, bonds, foreign stocks, S&P 500 stocks. In contrast, the S&P 500 alone during this period had annual returns of just 1.4%.
Rebalance IRA Pros and Cons
Rebalance IRA offers a low-fee, highly personal retirement portfolio management service featuring rebalancing. The major drawbacks are the high account balance minimum of $100,000 and lack of automatic tax-loss harvesting features.
Rebalance IRA Pros
Rebalance IRA Cons
✅ Live Advisors: Like Vanguard Personal Advisor Services, Rebalance IRA connects clients to live financial advisors for a more personalized portfolio management experience.
❌ Account Balance Minimums: Many robo-advisors have low or no account balance minimums but most do not connect clients to live advisors.
Vanguard and Personal Capital make live advisors accessible to clients but with lower account balance minimums than the $100,000 threshold Rebalance IRA imposes.
✅ Low Fees: For the service Rebalance IRA provides, automatically managing portfolios that are invested in low-cost ETFs, rebalancing once or twice a year, and connecting clients to live advisors, its 0.50% management fee is in line with what competitors charge for similar services.
❌ Tools: Rebalance IRA offers a highly personal service to clients through consultations with live advisors but it falls short when it comes to tools offered to clients when compared to others robo-advisors, such as Personal Capital.
✅ Rebalancing: Rebalance IRA rebalances portfolios at least once per year and as much as two times per year.
❌ Tax-Loss Harvesting: Rebalance IRA comes up shy when it comes to tax-loss harvesting. Others robo-advisors, such as Wealthfront, are a better solution for investors who prioritize a tax-efficient portfolio.
✅ Retirement Focus: Many robo-advisors focus on growth but Rebalance IRA targets the retirement focused investor and supports both IRA and 401(k) accounts held at Schwab and Fidelity.
❌ Few Account Broker Options: Rebalance IRA caters to account holders at Schwab and Fidelity while requiring others to switch funds to those accounts.
Advertisement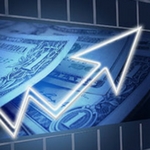 This list ranks the top stocks daily based on our proprietary algorithm. FREE Bonus: 3 Stocks To Double This Year

View this list for FREE now!
Rebalance IRA Fees & Minimums
Total fees at Rebalance IRA don't exceed 0.70%, which is comprised of a 0.50% management fee and not more than 0.20% expense ratio using ETFs. The account minimum of $100,000 is high compared to most robo-advisor firms, such as Wealthfront and SoFi, which have much lower account minimums.
Category
Fees
Account Management Fees
0.50%
Tax-loss Harvesting
NO
Investment Expense Ratio
0.20%
(maximum)
Account Minimum
$100,000
Automatic Rebalancing
Yes
(once or twice annually)
Rebalance IRA Accounts
Rebalance IRA supports portfolio management of IRA accounts and also of 401(k) accounts held at Schwab or Fidelity as well as taxable accounts.
Type
Capability
Taxable
YES
Roth IRA
YES
Traditional IRA
YES
SEP IRA
YES
Rollover IRA
YES
401(k)
YES
(if Schwab or Fidelity used)
Rebalance IRA Tax Strategy
Investors looking for robo-advisors that focus on tax-loss harvesting may be better served elsewhere, such as at Wealthfront.
Type
Capability
Tax Loss Harvesting
NO
Free Account Rebalancing
YES
(twice annually)
Rebalance IRA Summary
Like Personal Capital, Rebalance IRA provides clients access to human financial advisors for a personalized experience. It tends to specialize in serving clients with retirement accounts, IRAs and 401(k)s, that are held at Schwab and Fidelity but taxable accounts are also supported.
Portfolios are comprised of ETFs and are balanced at least once per year but those unable or unwilling to commit to the high account balance minimum or looking for tax-loss harvesting services may find Wealthfront to be a better fit.
Advertisement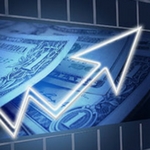 Discover the top 3 hidden AI stocks that could hand you profits of 874% of more!

ChatGPT is the fastest growing app EVER – hitting 100 million users!

Jeff Bezos… Bill Gates… and Elon Musk are betting billions on this "game changing" technology. And you can get in on the ground floor.

Click here to download it for free – with no strings attached.