Motif is a pioneer in bringing thematic investing to the general public. Investors who care about causes can align their investments with those causes or themes in what are called motifs.
The Motif platform manages portfolios for hands-off investors, allows traders to transact in stocks and ETFs, and has tools to discover an extensive range of new trade ideas. It's not a standard broker or a robo-advisor or a financial tool, but rather a combination of all three in one.
Motif Investing serves a wide range of investors: thematic investors looking to align their invested dollars with causes and themes they care about, IPO investors, fee-conscious investors with smaller account sizes, and hands-off investors looking for an automated investing solution.
Motif Spotlight
MOTIF SPOTLIGHT

InvestorMint Rating

4.5 out of 5 stars

Account Minimum: $0
Commissions: $4.95 per share
Commissions: $9.95 per motif
Automated portfolio management: $4.95 - $19.95 monthly
What Is A Motif?
Perhaps the simplest way to think of a motif is as a collection of stocks or ETFs that you can bundle together under a single umbrella, similar to an ETF, but personalized as opposed to pre-packaged like an ETF. Motifs fall into two categories:
Professional motifs
Community motifs
Professional Motifs are pre-built motifs created by Motif Investing, the company, that require no input from the user to customize.
Community Motifs are built by Motif Investing customers, who can bundle a customized selection of stocks or ETFs into a single motif, and even get paid a small amount when other customers purchase those motifs.
It's easy to create a motif in which each stock or ETF is weighted equally or individually. Then you can easily see how your motif would have performed against the S&P 500 over time. If you don't like the back-tested performance results, you can make changes to the motif composition and see how the changes improve or hurt performance.
Professional and community motifs offer exposure to a wide range of themes, such as precious metals, emerging markets, 3D printing, casino gambling, social media, healthcare, renewable energy, and a host of other areas.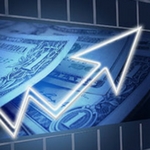 Official tax return reveals how one trader nabbed annual gains of 228%, 309% and 339%. His tax return was released online, exposing this simple trading technique used to pocket nearly half a million in profits.

Click here to see the official tax return before it is deleted...
Motif Customers
Motif Investing serves fee-conscious investors who wish to build a diversified portfolio of thematic investments at low cost.
Motif does an excellent job serving fee-conscious investors. Instead of paying individual transaction costs on as many as 30 different stock or ETF trades, an investor can create a motif (which comprises combinations of stocks or ETFs) that encapsulates all 30 stocks or ETFs and pay just $9.95. When compared to even the cheapest of brokers, such as OptionsHouse, Motif offers a compelling value proposition.
Motif is somewhat similar to Stash in catering to investors who are thematically-minded. If you care about investing in companies who focus on fair labor practices, a sustainable planet, or good corporate behavior, Motif makes it easy to ensure your invested dollars align with your values.
Motif has the edge over Stash in terms of the depth of themes available as well as its business model; Motif makes money from transactions whereas Stash charges a monthly fee regardless of whether you are buying or selling.
Motif also offers an automated investing service for hands-off investors called Motif Blue, ranging from $4.95 to $19.95 monthly that includes automatic portfolio rebalancing.
Motif is best for:
Investors who are mission-driven and thematically-minded
Investors wanting access to IPOs
Fee-conscious investors
Hands-off investors
Self-directed investors
---
➤ Free Guide: 5 Ways To Automate Your Retirement
---
Motif Fees
Motif charges transaction fees for brokerage services when traders purchase stocks or motifs and subscription fees for customers who enroll in Motif Blue, its automated portfolio management service.
Brokerage Transaction Costs
Stock trading costs: $4.95 per share
Motif trading costs: $9.95 per motif
Automated Portfolio Management Service Costs
Motif Blue Starter: $4.95 per month
Motif Blue Standard: $9.95 per month
Motif Blue Unlimited: $19.95 per month
Motif Automated Portfolio Management
Motif Blue is an automated investing product that allows users to add holdings to their motifs biweekly, monthly, quarterly or annually without paying additional commissions. Investors considering Motif Blue should compare the service to robo-advisory firms that automatically manage and rebalance portfolios.
Three categories of automated investing service are provided:
Blue Starter ($4.95 monthly): automatically invests and rebalances one motif.
Blue Standard ($9.95 monthly): automatically invests in 3 motifs and rebalances 1 professional motif plus 1 commission-free stock or motif trade monthly as well as an exclusive monthly market report.
Blue Unlimited ($19.95 monthly): automatically invests in 3 motifs, auto-rebalances any professional motif plus offers 3 commission-free stock or motif trades monthly as well as real-time stock quotes on all pages and an exclusive monthly market report.
Investment in Motif Blue is restricted to professional motifs created by the company as well as motifs you created yourself (as opposed to motifs created by others, which is not permitted). For investors who wish to regularly at no cost add to their positions, Motif Blue is a winner, especially when compared to the ongoing transactions costs that would otherwise be charged at a traditional broker.
Advertisement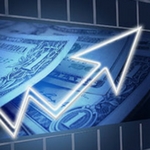 We have the world's leading artificial intelligence forecasting trends in the market. A strategy so precise it achieves a proven accuracy rate up to 87.4%. Check out the next 3 stocks this A.I. has on its radar for you in this free, live training.

Claim your seat now by clicking here.
Motif Tools
Compared to leading brokerage platforms, such as tastyworks and thinkorswim®, Motif comes up short for self-directed investors when it comes to tools but Motif's advisory platform for financial advisors has extensive capability to build, monitor and rebalance portfolios.
Motif claims to "arm advisors with remarkably powerful tools while dramatically reducing costs" allowing them build, monitor and rebalance portfolios. But for retail self-directed traders, who are spoiled for choice when it comes to tools, research and analysis on platforms like thinkorswim®, Motif comes up shy.
Motif does offer various innovative products, such as Horizon motifs that are commission-free, professionally built asset allocation models that target investment maturity in a certain time frame while accounting for risk tolerance. However, research, back-testing tools and other features freely available on platforms like thinkorswim are not abundant at Motif.
Motif Pros and Cons
Motif is virtually without competition when it comes to offering investors a low cost way of building a portfolio aligned with a theme or causes they care about. Transaction fees are low and flexibility exists to invest in fractional shares. Motif also caters to the more hands-off investor who wants an automated portfolio management solution. Self-directed investors may find the tool suite Motif provides to be disappointing but overall Motif earns high marks for its platform and pioneering motif product.
Motif Pros
Motif Cons
✅ Innovative Low Cost Method of Investing: Motifs are an innovative and pioneering way for investors to gain access investing themes that align with their values or outlook through self-built or pre-built options.
❌ Tools: Motif falls short when it comes to tools. Self-directed investors who will enjoy the ability to customize motifs will frequently want to analyze, research and customize strategies but have limited options to do so.
✅ Fees: Transaction fees are low at Motif, just $4.95 per stock trade and $9.95 per motif trade – buying one motif that has 30 stocks in it is far cheaper than buying 30 stocks individually at even the cheapest of brokers.

Motif's robo-advisory competitor product, Motif Blue, which automates portfolio management is not as competitive on costs as other robo-advisors but at anywhere from $4.95 to $19.95 monthly it's not excessive either.

❌ Dividend Reinvestment: Automatic dividend reinvestment is not possible on the Motif platform; manual reinvestment of cash dividends is permitted.
✅ Fractional Shares: Motif caters to purchases of fractional shares or another way of saying this is if you want to invest a fixed dollar amount, say $3,000, into one position, Motif allows you to do so, even though it may mean a fractional ownership of a share is purchased.
✅ IPOs: Self-directed retail investors often find it difficult to access initial public offerings (IPOs) that are restricted to high net worth individuals but Motif allows investors get easier access to IPOs than is available via most trading platforms.
✅ Thematic Investing: Where Motif stands out from its rivals, such as Stash, is the depth of theme based offerings it makes available to investors.

Investors can easily customize motifs that provide exposure to energy, entertainment, leisure, travel, gambling, labor equality, sustainable earth, technology, social media, and a wide range of additional categories.

✅ Automated Portfolio Investing: Motif competes with robo-advisors, such as Schwab Intelligent Portfolios, via its Motif Blue product, an automated service to manage portfolios with automatic rebalancing built in.

As a newer service, Motif Blue doesn't have all the bells and whistles that leading robo-advisors provide but it's a step in the right direction in serving the hands-off investor who values exposure to thematic investing via motifs.
Motif Fees & Minimums
Motif charges competitive transaction fees for brokerage style purchases and sales of stocks, ETFs, and motifs. For its automated portfolio management service, Motif has a subscription model that is in line with the fees charged by competitor robo-advisors, such as Betterment.
Category
Fees
Transaction Fees
$4.95 per share
$9.95 per motif
Motif Blue Fees
Motif Blue Starter: $4.95
Motif Blue Standard: $9.95
Motif Blue Unlimited: $19.95
Account Minimum
$0
Annual, Inactivity Fees
None
IRA Closure Fee
$95
Full Account Transfer Out Fee
$65
Motif Tradeable Securities
Motif facilitates transactions in stocks, ETFs, ADRs, IPOs, fractional shares and motifs.
| | |
| --- | --- |
| Type | Capability |
| Stocks | YES |
| ETFs | YES |
| American Depositary Receipts | YES |
| IPOs | YES |
| Fractional Shares | YES |
| Motifs | YES |
Should You Choose Motif?
Self-directed investors looking to customize portfolios to themes or causes they care about will find Motif has extensive capabilities to provide a great solution at low cost. Investors with smaller account balances and those looking to invest in initial public offerings will also be well served at Motif.
For automated portfolio management, Motif Blue is a nice starter product though other robo-advisory firms, such as Personal Capital, may be better suited to investors looking for advanced capabilities, such as tax-loss harvesting, as well as access to live advisors. Self-directed investors looking for powerful screening tools or to trade options or futures may also better served elsewhere, such as at Interactive Brokers.
Advertisement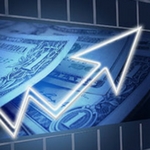 This "heartland" town 2,400 miles away from Silicon Valley will be the NEW playground for America's 1%-ers.

Learn more here.