Covered call screeners, options scanners, risk graphs… traders are spoiled for choice these days when it comes to options analysis software, so we rolled up our sleeves to help you find the best software to meet your needs.
You can stumble across some pretty good software from small companies but if you want cutting-edge tools featuring real-time data and an extensive functionality, the top options trading brokers are your best bet.
We narrowed down a shortlist of leading brokers and platforms: thinkorswim, tastyworks, Ally Invest, and TD Ameritrade.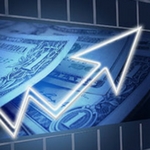 This hidden income strategy was just leaked and it can be yours now. It goes in depth about how you can start off with a small account and turn that into your own weekly paycheck. Learn how you can GAIN that extra advantage over what others aren't doing.

Click here to get this secret
thinkorswim Software
No article on the best options trading software would be complete without thinkorswim ranked near the tippy top.
Owned by TD Ameritrade, the thinkorswim platform is built by options traders for options traders.
Strategy Roller
As any options trader who has been around the block knows, covered call writing requires selling options regularly.
Even if you are selling calls for a living to earn passive income, it can still be tedious to pick options for every stock across a large portfolio.
To help active traders get around this bump in the road, thinkorswim introduced its Strategy Roller, which automatically rolls forward covered call options on stocks you plan to hold for a long time.
Experienced traders can place their portfolios on auto-pilot and let the thinkorswim Strategy Roller do the heavy lifting.
THINKORSWIM® SPOTLIGHT

thinkorswim®

InvestorMint Rating

5 out of 5 stars

Commissions: $6.95 per trade
Account Minimum: $0
Promotion: Trade free for 60 days, based on $3,000 deposit

via thinkorswim secure site
Advertisement
CNN calls 5G "the lifeblood of the new economy."

If you don't invest now, you'll regret it later.

Click here for details on the top 5G stock...
Covered Call Screener
thinkorswim features screeners galore. Whether you're looking for a covered call screener or simply want to trade penny stocks to spice up your portfolio, thinkorswim scans will only be limited by your imagination.
Stock Hacker: Sizzle Index
Among the many stock and options screeners, you may stumble upon the Sizzle Index.
The Sizzle Index is designed to find stocks with unusually high volume and can be found in the Stock Hacker scanning tool.
High volume stocks with big price swings often have associated options with high implied volatilities, which lend themselves to a wide range of options trading strategies.
>> Trade Better With The Best Options Trading Books
thinkScript
Experienced traders looking for an extra edge will be thrilled by thinkScript.
thinkScript is an embedded programming language that gives traders more control over stock charts and studies.
Although thinkorswim features over 300 chart studies, thinkScript software can be used to build custom technical indicators.
tastyworks Software
Many of the same team members who built thinkorswim went on to build tastyworks software.
And like thinkorswim options trading software, tastyworks is ground-breaking and world class.
Beyond social trading features to help you see which trades other options traders are placing, tastyworks provides a "Curve" to help view trade profitability zones.
Not sure whether an options strategy will be profitable when a share price moves? You won't be left in any doubt how the terms in-the-money, out-of-the-money, and at-the-money affect options pricing and portfolio profitability.
The investment minimum to get started at tastyworks is $0 and no commissions charges are applied to closing stock and options trades.
Options Opening Trade
Stock Opening Trade
Futures Opening Trade
All Closing Trades
$1.00
(per contract)
$5.00
(unlimited shares)
$2.50
(per contract)
$0.00
(clearing fees apply)
If you're not sure where to begin, you can also use the tastyworks Trade Journal to keep tabs on paper trades and listen to a daily live stream of interviews and commentary from top options traders.
Make no mistake about it, tastyworks is a platform for active stock, options, and futures traders. If you're looking for hands-off investment management, you'll fare best at Betterment or another top robo-advisor.
TASTYWORKS SPOTLIGHT

InvestorMint Rating

4.5 out of 5 stars

Commissions: All closing trades are commission-free
Account Balance Minimum: $0
Commissions: $5 flat rate for stocks; $1 per contract for options to open

via tastyworks secure site
Advertisement
John Paulson quietly spent $305 million. Ken Fisher poured in $200 million. And Warren Buffett just invested $10 billion. These billionaires are convinced oil stocks will soar -- and they're wasting little time, discreetly "loading up". But you don't need to be rich to make a fortune in oil...

I've discovered a stock that could transform $1,000 into a $343,960 windfall.

Click here to find out how
tastyworks is perhaps the best options trading platform for stock market beginners too.
Hundreds of educational videos are available via the tastytrade YouTube channel to help new traders learn the differences between straddles vs strangles, covered call writing vs put selling, and collar trades vs married puts.
Advertisement
Like any other investor, I try to buy low and sell high... but the BIG difference with me is that I buy just one kind of stock. They sell a product that 152 million customers are virtually addicted to. And the kicker is: they are the only type of stocks mandated by law to make a profit.

Click here for more details...
Ally Invest Software
Before Ally Invest snapped up TradeKing, it lacked the pizazz of tastyworks or thinkorswim when it came to options analysis software.
Having integrated TradeKing into its suite of trading services, Ally Invest now ranks among the top tier of options trading platforms and software services.
The Ally Invest options platform, formerly known as TradeKing, is an all-round offering that features low commissions, in-depth research, no investment minimums and top notch tools and calculators.
A snapshot of the options trading software services offered by Ally Invest include:
| | |
| --- | --- |
| Profit / Loss Graph | A visual depiction of profit and loss zones to help traders analyze profit potential before placing real money. |
| Probability Calculator | A tool that incorporates implied volatility numbers to help gauge whether traders will hit their targets. |
| Streaming Charts | To analyze the underlying stocks upon which options will be traded, streaming charts featuring 90 chart studies and drawing tools can be tapped. |
| Options Chains | The options chains are easy-to-read and the overall platform highly intuitive, even to new traders. |
| Research and Market Data | Quotes, charts, dividends and more are featured in the Research and Market Data section. |
| Watchlists | Track portfolio holdings in custom-built watchlists. |
ALLY INVEST SPOTLIGHT

InvestorMint Rating

5 out of 5 stars

Promo: Get $100 cash bonus or up to $500 worth of free trades
Stock commissions: $4.95 flat rate (or $3.95 for volume)
Options commissions: $4.95 + $0.65 per contract
Mutual Fund Fee: $9.95 per trade
Minimum Investment: $0

via Ally Invest secure site
Advertisement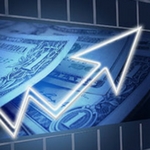 If you're happy with stocks yielding you 4% or 5% a year, you don't need this. But if you want to see how we built a portfolio that now pays us a 67% cash on cash return - with no leverage, options, or gimmicks.

Then go here ASAP.
---
➤ Free Guide: 5 Ways To Automate Your Retirement
---
TD Ameritrade Software
Fast Beta
TD Ameritrade trademarked Fast Beta to help active traders analyze stocks that may be on the verge of breaking out of historical trends.
You might wonder why a screener that places higher emphasis on recent price data compared to older prices deserves to be featured in an options trading software reviews article?
Savvy options traders know that volatility can be a boon for portfolio wealth by choosing the right options strategies. For example, options straddles and strangles purchased prior to large stock price moves can sometimes lead to big profits.
TD AMERITRADE SPOTLIGHT

TD Ameritrade

InvestorMint Rating

5 out of 5 stars

Promo: Trade commission-free for 60 days and get up to $600 cash with a deposit of $250,000
Account Balance Minimum: $0
Commissions: $6.95 for stock trades; $6.95 + $0.75 per contract for options trades
Advertisement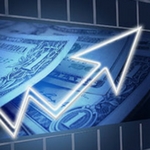 What if you could buy one tiny stock today for $10 - at the center of a growing tech industry - that experts believe will explode a massive 77,400%?

Wall Street legend Paul Mampilly recently identified this as the stock of the century.

Buying up a handful of shares of this small company now could change your life and even make you millions.

Click here now.
Best Options Trading
Software Reviews
If you're on the hunt for the best options trading software, thinkorswim and tastyworks are our top picks.
thinkorswim has the most complete offering with more tools, screeners, and chart studies than any other options trading platform.
But tastyworks gives it a run for its money because it stands head and shoulders above its rivals by offering social trading, meaning traders can follow expert options traders.
It's hard to top tastyworks on price thanks to zero commissions costs on closing stock and options trades.
Ally Invest is also five-star brokerage firms but doesn't rank as well in our options trading software reviews. It is an excellent trading platform but lacks the bells and whistles that tastyworks and thinkorswim provide.
Finally, TD Ameritrade is the brokerage firm that actually owns thinkorswim and has other trading platforms that cater to less sophisticated traders too. Technically, it owns the trademarks so we add it to our list but if you had to choose, thinkorswim is the place to go.
Advertisement
65 "Mailbox Money" secrets ANYONE can collect!

Everyone can use extra cash these days...

And that's exactly why income expert - Neil George - is giving away his latest book...

Titled Income For Life, this massive book profiles 65 unique streams of income, capable of generating an extra $237...$1,245...or even $10,312 each and every month.

Click here to learn how to reserve claim your FREE copy today!