Wondering how to buy HEB Grocery stock? It's a smart idea when you consider that nearly every American shops at a grocery store at least once a month and these large organizations generate huge profits every year.
Total food and retail service sales in the United States amounted to $5.7 trillion per year, and grocery stores accounted for a huge chunk of these profits.
However, with so many grocery stores in the U.S., where do you start? You might want to invest in a company like Walmart, which seems like a safe bet. However, other smaller grocery chains might be better bets for higher returns.
HEB is a prime candidate but how do you buy HEB grocery stock?
HEB Grocery Stores At A Glance
H-E-B is a grocery store chain that's based in the U.S. Its headquarters are in San Antonio, Texas.
With around 350 stores throughout Texas and northern Mexico, H-E-B might not have the large nationwide market share of a company like Walmart, but this grocery store has generated large profits over the years, and it's one of the largest food retailers in this part of the world.
If you are not from Texas or northern Mexico, you might be unfamiliar with H-E-B and presume it's a relatively new supermarket chain. This couldn't be further from the truth. H-E-B has operated for more than 110 years and dominates the food and retail services industry in this region.
In fact, the company generated revenue of more than $25 billion in 2017 alone, and it makes the top 20 largest retailers in the U.S.
H-E-B employs thousands of people and gives money to various charities. In fact, this supermarket chain donates 5 percent of its pre-tax profits to good causes.
Why You Can't Buy H-E-B Grocery Stock
So far, so good. The problem is, you can't actually purchase H-E-B grocery stocks. Not at the moment, at least. This is because H-E-B is a privately-owned company, which means you can't make investments in this organization.
However, you should know that there are numerous alternatives to buying H-E-B grocery stocks. You might want to invest in another company, instead.
After all, grocery stocks could be lucrative if you make the right investments – demand is fairly steady year so investors can be confident there'll always be a need for grocery stores. It's just about finding the right company to invest in.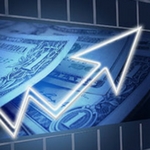 During and after the Great Financial Crisis of 2008, 485 U.S. banks went under. Here at Weiss Ratings, we warned about 484 — an accuracy rate of 99.8%. Now, we have a new warning. But this time, it's not just about a few hundred banks … it's about nearly every single bank in America …

Get all the details here
Alternatives to Buying H-E-B Grocery Stock
There are two primary alternatives to buying stocks in H-E-B.
You could invest in one of the large nationwide supermarket chains. These big companies often post huge profits every year and are relatively stable when it comes to investments. (Beware, there are no guarantees when it comes to grocery stocks, however, and you could lose your money if you make the wrong investment.)
Alternatively, you could invest in a smaller grocery chain that operates in a particular region or targets a specific demographic.
Here are some of the nationwide supermarket chains that you might want to invest in:
Is Kroger Stock Public?
Kroger is not only a nationwide grocery chain but also a Warren Buffett favorite.
It operates from Cincinnati, Ohio. It is the second-largest supermarket by revenue in the U.S. and the 17th-largest company in the country overall.
This supermarket chain is traded publicly on the New York Stock Exchange. It's got a market capitalization of close to $20 billion – at the time of writing – and a dividend just under 3%. Investors looking for passive income may find the steady stream of dividend income attractive.
Is Costco Private?
Costco has a slightly different business model than H-E-B. It operates a chain of warehouse clubs for members, but it posts huge profits, and it could make a shrewd investment.
Costco is one of the largest supermarket chains in the U.S. and specializes in a wide range of products for its customers.
The market capitalization of Costco is about 6x that of Kroger, and that scale is the result of great store counts – think more diversified income streams.
But what you won't get at Costco is a great dividend – it's currently under 1%. So investors in Costco stock are buying primarily for share price appreciation. You'll want to be confident when you place your orders at any 5-star broker that the future is bright for Costco stock.
THINKORSWIM® SPOTLIGHT

thinkorswim®

InvestorMint Rating

5 out of 5 stars

Commissions: $0 per trade
Account Minimum: $0
Promotion: Trade free for 60 days, based on $3,000 deposit

via thinkorswim secure site
Advertisement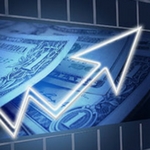 This has been one of the WORST years for stocks. But despite the awful trading conditions of the last eight months, I've delivered profit opportunities to my students like 22% on PBT after a week in the trade…And 31% on PEGA in only 8 days. I've JUST sent out a brand-new alert on a stock that's showing all the right signs of an impending breakout…

Click to Get the Trade and a Full Year of Stealth Trades for just $5 Today
Is Walmart Publicly Traded?
Walmart is a relatively new company compared to H-E-B. In fact, the organization dates back to 1962.
Today, it is the largest grocery store in the country, with a wide range of hypermarkets and grocery stores throughout the country.
These days Walmart is locked into a fierce battle with online retail giant, Amazon. The Amazon stock juggernaut seems virtually unstoppable so buying shares of Walmart may seem like a fool's errand.
But don't be too quick to dismiss the industry gorilla. Walmart has its merits, not least a $300 billion market cap, international presence, a well-known brand, and a dividend of close to 2%.
There's a reason the Walmart family are among the richest people in America – the company knows how to deliver goods at rock bottom prices to consumers and is a solid alternative to buying HEB stock for any portfolio.
>> How To Make $1,800 Per Month Selling Breast Milk
---
➤ Free Guide: 5 Ways To Automate Your Retirement
---
When is The Best Time to Buy Grocery Stocks?
Grocery stocks can generate profits throughout the year. However, some investors might want to purchase stocks in the run-up to the holiday season, when sales tend to be at the highest. Experts predicted that retail sales, as a whole, would surpass $1 trillion. Expect even higher revenues in 2019.
Although online retailers continue to make profits, investing in brick-and-mortar grocery chains could provide you with a return on your investment at any time of the year.
You might want to purchase online grocery store stocks sooner rather than later, however, as online retail might surpass brick-and-mortar in the years to come.
There's even a way to invest in online e-commerce and short brick and mortar now, called CLIX!
The leading player that has combined online with brick-and-mortar grocery stores is Amazon, which purchased Whole Foods.
Shoppers can now use their Prime membership to get even better deals at Whole Foods while Amazon gathers data on shopping habits which it can then use to target customers with other deals, thereby boosting its revenues ever higher.
How To Buy HEB Grocery Stock
H-E-B is one of the largest retail stores in Texas and northern Mexico. With years of experience, it is a respected brand that generates big profits. However, you can't purchase stocks in this supermarket chain at the moment. H-E-B is a privately-owned company.
If grocery stocks interest you, however, you have a number of investment options. You can seek out investments in a nationwide grocery chain or check out local brands that operate in a particular area.
The leading brick-and-mortar stocks in this industry to consider include Kroger, Costco and Walmart. For investors who want the best of both worlds: online plus brick-and-mortar grocery stores, Amazon may be the best bet.
Advertisement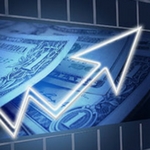 We could be facing one of the harshest economic challenges ever experienced thanks to an incompetent government and severe global unrest. If you aren't proactive, you could see yourself and your family become another financial casualty. But, the Inflation Survival Plan has you covered. Learn insider tips and tricks, IRS loopholes and more that will help your finances soar.

Take 15 Seconds to get the FREE Inflation Survival Plan and ensure your family's financial security.