Folio Investing serves investors who are looking to build diversified portfolios at low cost. These diversified portfolios are built using what the discount online broker calls folios, which combine up to 100 stocks, ETFs and mutual funds. Investors who prefer an off-the-shelf solution can choose among the 160+ Ready-To-Go portfolios, featuring everything from small-cap stocks to high yield bonds.
Investors with smaller account sizes may find the flat-fee monthly rate is costly as a percentage of assets however larger account holders get a deal compared to the rates charged by many rivals. Tax loss harvesting, integration with tax software packages and routine rebalancing are included with a view to maximizing after-tax returns and avoiding portfolio drift.
Active traders who want all the bells and whistles of charting tools and simulators that are available on powerful trading platforms should consider other alternatives. Similarly, on-the-go traders wanting mobile capabilities will be better served elsewhere.
Folio Investing Spotlight
FOLIO INVESTING

InvestorMint Rating

3.5 out of 5 stars

Account Minimum: $0
Cost: $29 per month
Promotion: 60 days free trading
Folio Investing Customers
Folio Investing caters to active and passive investors, provides automated tax-loss harvesting services to lower tax liabilities, charges a flat monthly fee, and supports fractional share investing. Futures and forex traders should look to other alternatives, such as TradeKing.
Unlike brokers who primarily target active, self-directed investors, such as TastyWorks, or robo-advisors who primarily target passive investors, such as Betterment, Folio Investing serves both traders and investors.
Portfolios are built via folios, which support a combination of up to 100 stocks, mutual funds or exchange-traded funds. So, customers enjoy the benefits of diversification enjoyed by passive investors, yet get to personally select securities and funds as active investors do.
On some other platforms idle cash is left uninvested. But fractional shares are a way around that problem, allowing customers to fully invest their cash for maximum return potential. Folio Investing caters to fractional trading for investors who prefer to remain fully invested.
Fee-savvy investors will find the flat monthly fee an obvious win, provided the underlying account value is sufficiently large. Based on the $29 monthly fee, and 60 days of free trading upon account opening, the first year annual fee is $290. On a percentage basis, that would amount to a 1.45% charge on a $20,000 portfolio – an expensive charge compared to most robo-advisors, though in line with many traditional financial advisors.
Investors who have been around the block know how important it is to pay attention to after-tax returns as opposed to simply targeting pre-tax returns. Folio Investing supports automated tax strategies, similar to what robo-advisors, such as Wealthfront, offer to clients.
Tax lot accounting and ten automated tax strategies for selling securities are offered. Plus, Tax Football™, a patented investment tax tool identifies securities within a portfolio to sell in order to lower tax liabilities.
Folio Investing is best for investors who are looking to:
Build diversified portfolios
Pay one flat monthly fee
Combined the benefits of stocks, ETFs, and mutual funds
Create tax-efficient portfolios
Invest fully using fractional shares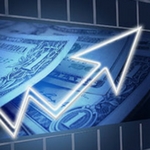 In times of inflation, gold prices have an inverse relationship with the markets, growing in value during market volatility. Amid economic instability, some retirement savers see precious metals, as an opportunity for profit and wealth preservation. Get the practical insights to take back control of your retirement with safe-haven assets like Gold & Silver.

Download the latest Global Gold Report, featured in Fortune Investors Guide.
Folio Investing Pros and Cons
Folio Investing has ready-made portfolios that make it easy to get started, plus they allow for more customization if you wish to select a combination of stocks or ETFs of your own.
Investors with complex financial circumstances who need an experienced firm to cater to a broad array of account types will find Folio more than meets their needs with its broad range of account selections.
Costs are competitive, especially for larger account sizes given the flat rate structure in the unlimited plan, and tax loss harvesting is provided free, as is integration to tax software services, such as TurboTax and H&R Block.
On-the-go traders will be disappointed by the lack of a mobile app and active traders who favor derivatives should consider other discount brokers.
| | |
| --- | --- |
| Folio Investing Pros | Folio Investing Cons |
| ✅ Easy-to-create Diversified Portfolios: Folio believes diversified portfolios are the key to successful investing and high-expense ratio mutual funds are not the answer. Their Ready-To-Go portfolios make it easy to build diversified portfolios. | ❌ Mobile: Folio Investing offers no mobile app, a drawback when compared to many industry competitors who excel in this area, such as Personal Capital, which has an industry-leading mobile offering to track budgeting, net worth, and spending. |
| ✅ Flat Monthly Fee: At $29 per month for the Unlimited Plan, Folio charges a highly competitive rates compared to low-fee robo-advisors, especially when account sizes are comparatively large, over $40,000. For smaller account sizes, pay attention to the fee as a % of assets; it may be substantial when compared to the amounts invested. | ❌ Limited Securities Available To Trade: Active traders who wish to trade options, futures and forex should look to other alternatives, such as thinkorswim or TradeKing. |
| ✅ Extensive Range of Account Types: Folio Investing has experience on its side – it was founded almost a decade before most robo-advisors – and this longevity is reflected in its broad range of account types, featuring personal, retirement, and business accounts. Whether a plain vanilla brokerage account or a Roth IRA, Folio caters to a wide variety of account types. | ❌ Fees: Quarterly fees of $15 are charged for inactive accounts with fewer than 3 trades per quarter. Folio Investing promotes diversified portfolios held for the long-term and spotlights how fees can cause hurt performance over time, so this inactivity fee is somewhat disconnected to the overall philosophy. |
| ✅ Tax Loss Harvesting: Selling losing positions to offset gains from winners can be a smart strategy to maximize after-tax returns. Folio Investing features automated tax-loss harvesting, including patented services, such as Tax Football™ | |
| ✅ Routine Rebalancing: As portfolios evolve over time, some positions drift to a level where they have a larger weighting than other holdings, which risks higher account volatility if the position moves by a big amount in one direction or another. Folio provides routine rebalancing features to help alleviate such portfolio swings. | |
| ✅ Tax Software Integration: Any trader who has been around the block will know the headaches caused at tax time when a broker fails to make it easy to download or gather tax information. Folio makes this process easy by integrating with TurboTax and H&R Block. | |
---
➤ Free Guide: 5 Ways To Automate Your Retirement
---
Folio Investing Securities
Folio Investing let you build folios with up to 100 stocks, ETFs, and mutual funds
Folio Investing Account Types
Accounts
Type
Personal
Individual
Joint Rights of Survivorship
Joint Tenants In Common
Joint Community Property
Custodial (UGMA/UTMA)
Revocable Trust
Retirement
Rollover IRA
Traditional IRA
Roth IRA
SIMPLE IRA
SEP IRA
Beneficiary IRA
Business
Corporation – Type S
Corporation – Type C
General Partnership
Limited Partnership
LLC – Type S
LLC – Type C
LLC Partnership
Sole Proprietorship
Other
Investment Club
Irrevocable Trust
Unincorporated Organization
Advertisement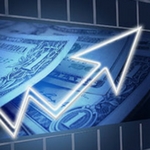 Here's something investment expert Nilus Mattive has never discussed publicly before...

He believes right now is the best time to consider putting some money into the cryptocurrency markets. Let him show you the seven big cryptos that could go to zero, as well as some of his favorite plays and strategies for 2023.

Watch this free video and see for yourself.
Folio Investing Fees
Folio Investing has an attractive fee schedule of just $29 monthly, especially for larger account sizes. For smaller account sizes under $20,000, that fee can equate to 1.45% annually or more.
Security
Fees
Stocks
$29 per month
ETFs
$29 per month
Mutual Funds
$29 per month
Account Balance Minimum
$0
Quarterly Fee
$15
(if fewer than 3 trades placed per quarter)
Folio Investing Plans
BASIC PLAN
Unlimited personal and retirement accounts
Unlimited folios with up to 100 stocks, ETFs, and mutual funds
Unlimited access to 160+ Ready-To-Go folios
$4 commission per window trade per security
No investment or balance minimums
$10 market, limit, stop and stop limit orders
$15 per quarter service fee when fewer than 3 trades placed in preceding quarter
UNLIMITED PLAN
Unlimited personal and retirement accounts
Unlimited folios with up to 100 stocks, ETFs, and mutual funds
Unlimited access to 160+ Ready-To-Go folios
2,000 commission-free trades
No investment or balance minimums
$3 market, limit, stop and stop limit orders
$29 per month or $290 annually based on 60 days free
Folio Investing Access Features
Type
Capability
Web-based
YES
Mobile
NO
Customer support
Email Support
Phone Support 7am-9pm ET Mon-Fri
Phone Support 8am-4pm ET Sat-Sun
Research
YES
(third-party: QuoteMedia)
Tools
Automated Tax Strategies
Tax Downloads (compatible with TurboTax, H&R Block)
Patented Tax Football™
Ready-To-Go Folios
160+
Unlimited Custom Folios
Up to 100 stocks, ETFs, mutual funds (per folio)
Folio Investing Summary
Folio Investing is designed to support consistent contributions to diversified portfolios. Stewards of major companies, such as the leaders of Berkshire Hathaway, have advocated that most casual investors follow this strategy to maximize returns over time because few investors can consistently beat the market.
Folio Investing claims poor timing of purchases and sales can cost investors as much as 2.5% on average each year. Consistent investment in diversified folios is intended to improve performance long-term. Investors looking to longer time horizons yet also want a little more control than what is available at robo-advisors will find Folio Investing fits the bill.
Investors with account sizes north of $40,000 will find the flat monthly rate to be competitive when compared to fees charged by most robo-advisors. The seemingly small cost of $29 monthly can otherwise translate to a hefty annual percentage fee on smaller accounts. Folio Investing is well aware of the additional cost of fees on portfolios and cites the statistic that just 1% more in fees can cost you as much as 20% of lifetime returns.
For customers looking to create tax-optimized portfolios, Folio Investing provides tax-loss harvesting and has patents on automated tax optimization services. Routine rebalancing is also supported for investors who historically have found it difficult to regularly monitor their portfolios to avoid portfolio drift, which occurs when the weighting of some positions is substantially larger than that of others.
Forex, futures and options traders may prefer other solutions, such as TastyWorks and thinkorswim.
Advertisement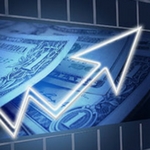 The next 10 minutes could change your life. We've recorded a special sit-down interview with a reclusive millionaire who details how he's closed out winning trade after winning trade throughout the volatility of 2022. In fact, he hasn't closed a single losing trade since 2016. Sounds impossible? It's not - and he'll prove it to you.

Click to see this exclusive sit-down interview