Audience matters at Lightspeed Trading. If you are a day trader, a hedge fund, an institution, a financial professional or a trading group looking for fast execution at low cost without the need for bells and whistles, Lightspeed is worthy of serious consideration.
Lightspeed caters to stock, options and futures traders, but mutual fund and bond investors will need to look elsewhere.
Where Lightspeed shines is its clean, fast order fills and low costs, especially for volume traders. However, beginner investors and newbies should look elsewhere for educational resources, research, and a more friendly user interface.
Lightspeed Trading Spotlight
LIGHTSPEED TRADING SPOTLIGHT

InvestorMint Rating

3.5 out of 5 stars

Promo: 14-day Free Trial
Account Balance Minimum: $10,000 for Web Trader Platform
Commissions: $0.0045 per share under 249,999 shares
Commissions: $1 minimum
Lightspeed Trading
Platforms & Customers
Lightspeed Trading has a variety of platforms, mostly catering to professional traders, hedge funds and institutions, with high account minimums and serving primarily equities and options traders.
Lightspeed is unabashedly designed for active, high volume and professional traders and customers can select from a variety of trading platforms.
Web/Mobile Trader is best for traders who are looking to buy and sell equities and options. Watchlists and streaming level 1 quotes are available.
The other platforms, LS Trader, Sterling, Livevol X, and RealTick Pro are designed for hedge funds, institutions, active traders and professional investors.
All platforms cater to equities and options trading but futures are only available using RealTick Pro.
Streaming Level 2 quotes are available on all platforms except the Web/Mobile Trader platform.
All platforms support Watchlists and most (only Livevol X is the exception) cater to after-hours trading.
With its focus on fast execution it's no surprise Lightspeed caters to Hot Key Order Entry, which is available on its LS Trader, Sterling, and RealTick Pro platforms.
Regular investors have full access to Lightspeed on mobile devices as well as via the web. Other platforms are downloadable to desktop.
Lightspeed Trading is best for:
Institutional investors
Hedge funds
Day traders
Professional traders
Trading groups
Fee conscious traders
Highly active traders
Platform Account Minimums
| | | | | | |
| --- | --- | --- | --- | --- | --- |
| Platform Comparison | LS Trader | Sterling | Livevol X | RealTick Pro | Web/Mobile Trader |
| Cash Account Minimum | $25,000 | $25,000 | $25,000 | $25,000 | $10,000 |
Our review will focus on Lightspeed Trader, the main platform for regular investors.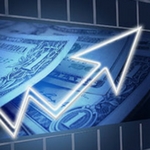 Discover the top 3 hidden AI stocks that could hand you profits of 874% of more!

ChatGPT is the fastest growing app EVER – hitting 100 million users!

Jeff Bezos… Bill Gates… and Elon Musk are betting billions on this "game changing" technology. And you can get in on the ground floor.

Click here to download it for free – with no strings attached.
Lightspeed Trading
Commissions & Fees
Lightspeed Trading offers a tiered pricing structure that rewards volume traders and active stock, options and futures traders.
Volume discounts at Lightspeed are very appealing to high volume, active traders. Once you are classified in the Active Trader Group Rate, you are charged that rate on all shares.
For example, if you trade over 1 million shares monthly, you will be charged the rate of $0.0025 on all shares traded, not just those shares over 1 million.
Stock & ETFs Per Share
| | |
| --- | --- |
| Per Share Rate | Monthly Volume |
| Under 249,000 | $0.0045 |
| Over 250,000 | $.0035 |
| Over 1,000,000 | $0.0025 |
| Over 3,000,000 | $0.0020 |
| Over 6,000,000 | $0.0015 |
| Over 15,000,000 | $0.0010 |
Stock & ETFs Per Trade
| | |
| --- | --- |
| Per Trade Rate | Monthly Volume |
| Under 250 | $4.50 |
| Over 250 | $4.00 |
| Over 750 | $3.50 |
| Over 1,500 | $3.00 |
| Over 3,000 | $2.75 |
| Over 10,000 | $2.50 |
Options Per Contract
| | |
| --- | --- |
| Per Contract Rate | Monthly Volume |
| Under 500 | $0.60 |
| Over 500 | $0.50 |
| Over 2,000 | $0.45 |
| Over 10,000 | $0.35 |
| Over 50,000 | $0.25 |
| Over 100,000 | $0.20 |
Futures Per Contract
| | |
| --- | --- |
| Per Contract Rate | Monthly Volume |
| Under 500 | $0.60 |
| Over 500 | $0.50 |
| Over 2,000 | $0.45 |
| Over 10,000 | $0.35 |
| Over 50,000 | $0.30 |
| Over 100,000 | $0.25 |
Platform Software Fees
| | | | | | |
| --- | --- | --- | --- | --- | --- |
| Platform Comparison | LS Trader | Sterling | Livevol X | RealTick Pro | Web/Mobile Trader |
| Monthly Fee | $100 | $100 | FREE | $325 | FREE |
---
➤ Free Guide: 5 Ways To Automate Your Retirement
---
Lightspeed Trading
Pros and Cons
Lightspeed Trading offers hyperactive traders excellent commissions rates and a wide variety of trading platforms to cater to their needs but account minimums are high, the user interface lacks polish, and only equities, options and futures are supported.  
Lightspeed Trading Pros
Lightspeed Trading Cons
✅ Fast Execution Speed: Lightspeed Trading was built for lightning fast order execution. Clients receive better fills because Lightspeed is not compensated for order flow; order flow is processed through dedicated Lightspeed Gateway hardware.
❌ High Account Minimum: To fund an account at Lightspeed Trading, $25,000 is required and a $10,000 account balance minimum must be maintained thereafter.
✅ Low Commissions: Flat rate orders starting at $4.50 for equities are supported as well as per share equities orders beginning at $0.0045 per share and $0.60 per contract for options and futures.
❌ No Mutual Funds or Bonds: Only equities, futures and options are tradeable on Lightspeed.

Bonds and mutual funds are not supported.

✅ Wide Selection Of Platforms: Traders seeking streaming level 1 & 2 quotes, hot order key entry, front end API, options scanners, historical options data, futures ladder view, 24/7 platform access, research, and what if analysis will find a good solution in any one of the five platforms.
❌ Maintenance & Data Fees: Data fees of $10 monthly are charged to non-professionals and $120 monthly to professionals for real-time level 2 streaming quotes.

An additional $10 monthly is charged for options quotes.

✅ Customer Support: Customer service is good but not stellar with reasonable though not lightning fast response times.
❌ Limited Charting Features: Advanced charting tools, studies and overlays do not compare at Lightspeed to industry bellwethers, such as Schwab.
Lightspeed Trading Securities
Equities, options and futures trading is supported at Lightspeed Trading but mutual funds investors and Forex traders should look to other platforms, such as Vanguard and TradeKing.
Advertisement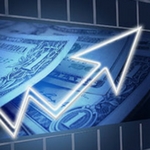 Finally released to the public, trading guru Dave Aquino's guide, "The Options Trading Accelerator Method", reveals how Wall Street's big lie has stopped traders with small accounts from reaching their full potential and how his student favorite trading method could change that!

Click here to keep reading…
Lightspeed Trading Snapshot View
Lightspeed Trading has a high initial funding requirement and high account balance minimum plus a high portfolio margin minimum but commissions on equities, options and futures orders are highly competitive.
Security
Fees
Stocks
$4.50
Options
(per contract)
$0.60
Futures
$0.60
Account Balance Minimum
$10,000
Initial Funding Requirement
$25,000
Pattern Day Trade Account Minimum
$25,000
Portfolio Margin
$175,000
Lightspeed Trading Platform Features
Type
Capability
Desktop
YES
(some platforms)
Web-based
YES
Mobile
YES
Trading Tools & Research
YES
(trade ideas, TipRanks, Hammerstone Markets)
Education
YES
(Blog, Videos, Glossary, Webinars)
Charting
YES
(limited compared to thinkorswim & TradeStation)
Lightspeed Trading Account Types
Type
Capability
Individual/Joint
YES
Partnerships
YES
Corporate
YES
LLC
YES
Registered Hedge Fund
YES
Trust
YES
IRAs
YES
(Roth, Traditional, and SEP)
Lightspeed Trading Summary
Lightspeed Trading is designed for highly active traders who are fee sensitive. Volume discounts are applied with ever higher trading volumes to incentivize trading frequency.
The bells and whistles of advanced charting tools, research, back-testing and screeners for which thinkorswim and TradeStation are known are lacking at Lightspeed Trading.
Also lacking are mutual funds and bonds, which appeal to casual and beginner investors.
The bottom line is traders who know what and how they want to trade will find Lightspeed does an excellent job meeting their needs for inexpensive clean fills while investors needing a little more hand-holding and support should also consider other brokerage platforms.
Advertisement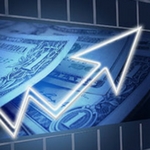 This list ranks the top optionable stocks daily based on trend, volume, price and our proprietary algorithm. FREE bonus: a strategy for generating income in 8 minutes per day.

View this list for FREE now!