Gaspard de Dreuzy may not be a name familiar to you but he is the visionary co-founder behind the highly innovative Kapitall platform. His passion to use technology and design to disrupt existing business models led him to create Kapitall, a brokerage firm with a twist.
Unlike most brokerage firms that stick to the basics of order execution, tools, research, education, and so on, Kapitall looked at investing and trading through a different lens: how to make the serious world of investing a little more fun and engaging.
Kapitall began as a simple investing game but over time it has morphed into a fully fledged brokerage firm. True to its roots, Kapitall offers world class design and an intuitive user experience so you can explore fun, game-like interactions  to earn rewards that can be redeemed for prizes.
If we compared commissions costs charged by Kapitall a few years ago to rival brokers the costs would compare well but these days fierce competition among brokers on pricing means the flat rate charge of $7.95 imposed by Kapitall is pricey for a platform that only caters to stock and ETF traders.
Kapitall Spotlight
KAPITALL SPOTLIGHT

InvestorMint Rating

3.5 out of 5 stars

Stocks & ETFs: $7.95 flat rate
Account Minimum: $0
Maintenance Fees: $0

via Kapitall secure site
Is Kapitall Right For You?
Kapitall has created a stock trading platform that looks similar to a video game interface. You can earn rewards and cash them in for prizes, as well as pop-ups to warn you when you are about to place risky trades.
Kapitall is designed for investors who grew up in the video game era. If it is second nature to you to earn rewards that you can redeem for prizes in exchange for taking various actions, Kapitall will make you feel like you are in the right place.
Unlike other brokerage firms who offer traditional services, such as research, charts, and education, Kapitall takes a different approach by giving you the opportunity to earn "Koins", which can be exchanged for merchandise, gift cards, and access to tools.
The website is easy to use and features drag-and-drop functionality to place trades easily as well as pop-up warnings – much like an anti-virus software pop-up – when you are considering placing a potentially risky trade.
While there is a lot to like about how Kapitall has re-imagined trading platforms, the one striking drawback is the limited selection of securities available to trade. Only stocks and ETFs are supported on the platform, so if you wish to trade options, futures, forex, or bonds, you will need to look to other platforms, such as tastytrade.
Warning
: Undefined array key "id" in
/homepages/46/d665516333/htdocs/clickandbuilds/WordPress/Investormint_STD/wp-content/plugins/insert-php-code-snippet/shortcode-handler.php(99) : eval()'d code
on line
12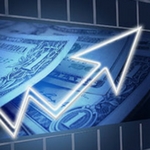 Biden's disturbing new government program may be worse than Obama's. You are at risk for having your bank account frozen. A former bank regulator is blowing the whistle on Biden's frightening plan to take over your money.

Discover the immediate steps you need to take now.
Kapitall Review: Tools
You can easily scan for stocks, view company snapshots, and get real-time quotes at Kapitall but the range of tools won't match those of the best online stock brokers.
Kapitall won't beat thinkorswim or tastyworks when it comes to tools but unless you are a hardcore trader, you will likely be quite satisfied with the diverse range of tools on offer to help you find trading opportunities.
Among the tools and features offered by Kapitall are:
Stock screener
Applications to see the portfolios of successful traders
Company snapshots
Chart multiple stocks
Real-time quotes
Another free bonus is Kapitall Wire, a blog portal that features latest news events, stock picks & lists, tech lists, infographics, analysis & opinions, and hedge fund lists.
A virtual trading platform is available too so new investors can practice for as long as they need to become comfortable before risking real capital.
And for traders on-the-go, a mobile platform is available that is iOS compatible so whether you are on an iPhone or iPad, you can access your portfolio.
---
➤ Free Guide: 5 Ways To Automate Your Retirement
---
Kapitall Review: Pros and Cons
Kapitall stands apart from most brokers with a gamification system that rewards you for certain actions and gives you the chance to unlock prizes, but if you are a serious trader, you will be better served at tastyworks or thinkorswim.
| | |
| --- | --- |
| Kapitall Pros | Kapitall Cons |
| ✅ World Class Design: Some platforms like thinkorswim have "busy" interfaces. In contrast, Kapitall deserves high marks for creating a "video game" style interface that is easy to navigate and simple to use. | ❌ Limited Selection Of Securities: No other securities beyond stocks and ETFs are available to trade on the platform. And no commission-free ETFs are on offer. |
| ✅ Account Minimum: No account minimum is imposed so you can practice as long as you wish until you become comfortable. | ❌ Transaction Costs: The $7.95 charge to buy and sell stocks and ETFs probably won't "break the bank" so to speak but it's higher than the commissions charged by many discount brokers. |
| ✅ No Maintenance Fees: Some platforms ding with you hidden fees, and one of the most annoying is called a "maintenance" fee but Kapitall doesn't hit you with such nuisance fees. | |
| ✅ Tools: Kapitall gets top marks for gamifying the trading process so you earn prizes for accomplishments, and you get a host of other tools from stock screeners to applications that display the portfolios of top investors. | |
| ✅ Research Reports: You can view company snapshots free of charge. | |
Kapitall Securities
Only stocks and ETFs are available on the Kapitall platform so if you are keen to add options, futures, or forex to your trading you will need to look to Schwab.
| | |
| --- | --- |
| Securities | Availability |
| Stocks | ✅ |
| ETFs | ✅ |
| Options | ❌ |
| Mutual Funds | ❌ |
| Futures | ❌ |
| Forex | ❌ |
| Bonds | ❌ |
Warning
: Undefined array key "id" in
/homepages/46/d665516333/htdocs/clickandbuilds/WordPress/Investormint_STD/wp-content/plugins/insert-php-code-snippet/shortcode-handler.php(99) : eval()'d code
on line
12
Advertisement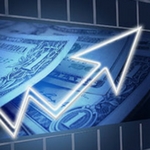 Thanks to forgotten 50-year-old legislation, often ignored by investment advisors, gold bugs, and silver hounds... You can now collect $10,000 or more in free silver.

Millions of Americans know NOTHING about this... Because it exploits a "glitch" in the IRS tax code that helps protect your retirement... While paying ZERO TAXES & PENALTIES to do it. That's why you need to see this NOW.

Click Here to get all of the details in this FREE Kit
Kapitall Account Types
| | |
| --- | --- |
| Account Type | Availability |
| Taxable | ✅ |
| Roth IRA | ✅ |
| Joint | ✅ |
| Rollover IRA | ✅ |
| Traditional IRA | ✅ |
| SEP IRA | ❌ |
| Trusts | ❌ |
| 529 | ❌ |
| Custodial | ❌ |
| Partnerships | ❌ |
| Annuities | ❌ |
| Coverdell | ❌ |
| Partnerships | ❌ |
Kapitall Review: Fees
Kapitall charges a flat rate for trading stocks and ETFs, and imposes no account minimums or maintenance fees but you will be hit with a hefty fee for outgoing wires.
| | |
| --- | --- |
| Security | Fees |
| Stocks | $7.95 |
| ETFs | $7.95 |
| Account Maintenance Fees | $0 |
| Account Minimum | $0 |
| Paper Statements | $5 |
| Outgoing Wire Fee | $30 |
Kapitall Platform Features
Type
Capability
Web-based
YES
Desktop
NO
Mobile
YES
Customer support
Email Support
Live Chat
Phone Support 9am-6pm ET Mon-Fri
Real-time quotes
FREE
Research
Limited
Chart Tools
FREE
Commission-free ETFs
NONE
Kapitall Summary
Kapitall deserves high marks for re-imagining the world of trading platforms with an innovative design that overlays gamification and stock trading.
If you are a gamer who gets a thrill from earning rewards for taking actions and redeeming virtual money, called Koins, for prizes, then Kapitall is for you. In fact, you won't find many rivals to Kapitall if this is your aim.
Plus, Kapitall offers tools, such as a stock screener and apps to spot what portfolios top traders are holding, to keep you engaged and help your trading decision-making.
For serious investors who need state-of-the-art tools and company research, other platforms will be a better fit. Also, if you want to add options, futures, or forex strategies to your stock investing, then you will need to look elsewhere, such as the best online brokers.
Warning
: Undefined array key "id" in
/homepages/46/d665516333/htdocs/clickandbuilds/WordPress/Investormint_STD/wp-content/plugins/insert-php-code-snippet/shortcode-handler.php(99) : eval()'d code
on line
12
Advertisement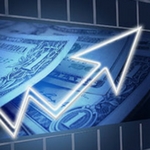 We have the world's leading artificial intelligence forecasting trends in the market. A strategy so precise it achieves a proven accuracy rate up to 87.4%. Check out the next 3 stocks this A.I. has on its radar for you in this free, live training.

Claim your seat now by clicking here.