The golden era of low commissions trading has dawned for active traders. Charles Schwab may have pioneered low-fees trading for the masses, but eOption has set commissions costs so low that few competitors can stand toe-to-toe with them.
Stock and options traders will search far and wide before stumbling upon commissions rates as low as those available at eOption. Margin rates are also about as low as at any discount online broker. Plus, eOption caters to non-US resident, international traders who live outside the US.
Traders who care about commissions costs most of all will find eOption hard to beat. But hardcore enthusiasts who like to research companies extensively before placing trades may be disappointed by the lack of depth, especially compared to platforms like thinkorswim.
eOption Spotlight
eOPTION SPOTLIGHT

InvestorMint Rating

4 out of 5 stars

Commissions: $3 per trade for stocks
Commissions: $3 + $0.15 per contract for options
Account Balance Minimum: $500
eOption Review: Customers
eOption serves fee-savvy traders in the US and non-US residents in a wide variety of countries. eOption also caters to traders who want to follow trade alerts from newsletters via auto-trading.
eOption makes no bones about its primary target customer: fee-savvy, active traders. Low commissions are synonymous with eOption, and both stock and options traders will be more than satisfied with their low rates when compared to other brokers.
eOption serves a broad audience of traders. International traders who are non-US residents can open accounts too. eOption supports accounts opened from the following countries:
Australia
Austria
China
Germany
Ireland
Luxembourg
United Kingdom
Switzerland
South Africa
Singapore
New Zealand
Netherlands
Mexico
Plus, traders who have newsletter subscriptions, and want to follow issued trades via auto-trading can easily do so. Simply select a newsletter whose alerts you wish to follow and the trade desk will automatically execute the trades on your behalf and notify you of trade confirmations.
The jury is out on whether auto-trading is a smart financial decision. When the alerts are issued, order execution is fast, so you don't have an opportunity to review and approve trades. You can however stipulate a maximum trade size whether in dollars for stock trading or contracts for options trading. If you wish to put a halt on a subscription, you can modify your preferences easily at any time.
The cost to participate in auto-trading is $5 for stock trades and $5 plus $0.15 per contract for options trades. eOption will not track the performance of any newsletter or advisor, so you are on your own and must choose "speculation" as your account investment objective.
eOption is best for:
Stock traders
Options traders
International traders
Fee-conscious traders
Investors who want auto-trading features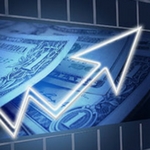 The early bird gets the worm and the options trader who waits until 9:30EST can win big! Hi, I'm Dave Aquino and if you're new to options trading, my e-book "How To Master the Retirement Trade" will show you exactly how to take advantage of this early morning, profitable, but often overlooked window of trading time.

Download your copy today and let's get started!
eOption Pros and Cons
eOption is a low-fee, web-based online broker with fast execution and low margin rates that caters to international traders and supports auto-trading services. It has limited tools and research compared to its rivals, such as thinkorswim and tastyworks, and charges inactivity and data fees generally not incurred on most other platforms.
| | |
| --- | --- |
| eOption Pros | eOption Cons |
| ✅ Commissions: $3 per stock trade and $3 + $0.15 per contract for options trades is very competitive. No-transaction-fee mutual funds are also supported, but eOptions does not offer commission-free ETFs. | ❌ Research & Education: Limited tools and research capabilities, however advanced traders with time-tested strategies may not miss these features. Education and research features links to the Options Industry Council. |
| ✅ Margin Rates: Margin rates between 3.25% → 5.75% are extremely low compared to other brokers. | ❌ Fees: Data and inactivity fees are charged. Traders who execute fewer than 2 trades over 12 months or have balances under $10,000 are charged inactivity fees. |
| ✅ Advanced Order Capability: Advanced order capabilities are supported but options traders should note that fees for exercising options are high at $9. | |
| ✅ Mobile Trading: On-the-go traders will find the mobile app sufficient to trade while on the move. Multiple order types are supported as well as real-time quotes and charting. | |
| ✅ Customer Support: Phone support is available 12 hours a day Monday-Friday between 8am to 8pm ET. Email support is also available. | |
---
➤ Free Guide: 5 Ways To Automate Your Retirement
---
eOption Securities
eOption supports stock trading, options trading, bond trading, mutual fund investing, and ETF trading. Futures and forex traders should consider TradeKing, which also has low fees as well as futures and forex trading capabilities.
eOption Fees
eOption has low commissions costs for stock and options trading and very low margin rates. Data and inactivity fees are costly compared to other platforms, such as tastyworks.
Security
Fees
Stocks
$3
Options
$3 + $0.15 per contract
Mutual Funds
$15 per trade
(some no-transaction-fee mutual funds)
Broker-assisted
Additional $6
Margin rate range
3.25% → 5.75%
Exercise and assignment
$9
Account Balance Minimum
$500
Data Fees
$1 → $30 monthly
Inactivity Fees
$50
(if at least 2 trades not placed over 12 months or balances under $10,000)
IRA Annual Fees
$15
Full Transfer Out Fees
$60
Advertisement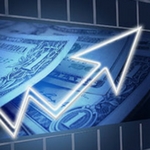 This list ranks the top optionable stocks daily based on trend, volume, price and our proprietary algorithm. FREE bonus: a strategy for generating income in 8 minutes per day.

View this list for FREE now!
eOption Platform Features
Type
Capability
Desktop
NO
Web-based
YES
Mobile
YES
Virtual Trading
YES
(OptionsPlay)
Customer support
Phone Support Mon – Fri 8am-8pm ET
Email
Real-time quotes
YES
Research
Limited
Chart Tools
YES
No-transaction-fee Mutual Funds
YES
eOption Account Types
| | |
| --- | --- |
| Type | Capability |
| Individual Cash | YES |
| Individual Margin | YES |
| Joint Cash | YES |
| Joint Margin | YES |
| Traditional IRA | YES |
| Roth IRA | YES |
| Rollover IRA | YES |
eOption Summary
eOption is a low-commissions costs platform that serves cost-conscious and international traders as well those looking for auto-trading services. It caters to a broad range of retirement and taxable accounts, supports advanced order entry and has a nice paper trading feature, OptionsPlay, to practice trading strategies.
Drawbacks include limited research and tools, as well as inactivity and data fees, which are waived by many competitors. If you don't need all the bells and whistles, eOption is hard to beat on commissions costs. But if tools and research are important to you, other platforms may be a better fit, though expect to pay more in commissions.
Advertisement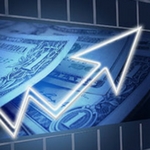 Discover the top 3 hidden AI stocks that could hand you profits of 874% of more!

ChatGPT is the fastest growing app EVER – hitting 100 million users!

Jeff Bezos… Bill Gates… and Elon Musk are betting billions on this "game changing" technology. And you can get in on the ground floor.

Click here to download it for free – with no strings attached.