Enjoy Flowers is a family-owned company that offers online flower delivery services.
It caters primarily to weddings, and lets you customize flower arrangements for ceremonies and receptions. If you need a helping hand, wedding experts are available to answer questions and to provide professional guidance.
You can choose from several different products, including DIY arrangements if you prefer. Another option is to gift a subscription that comes with a personalized card.
In this Enjoy Flowers review, we share what type of flowers are available, how much they cost, and when they will arrive.
Enjoy Flowers Spotlight
ENJOY FLOWERS SPOTLIGHT

Investormint Rating

5 out of 5 stars

Fast Delivery Times (4-7 days)
Quality Guaranteed
Free Shipping


via Enjoy Flowers secure site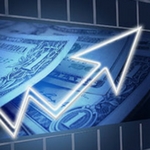 Mr. Market is fickle and emotional... After ten years of going up in a nearly unbroken line, he abruptly decided to reverse course...

And usher in a bear market that has crushed portfolios — But while most investors were going through the worst year since the Global Financial Crisis...

A small group of 3,700 people had the chance to collect instant "bonus payouts" courtesy of Mr. Market every week.

All thanks to a method most investors have no idea about… watch this demo showing how it works.
How Does Enjoy Flowers Work?
Enjoy Flowers is, at its core, a subscription box flower service.
It is similar to numerous other box subscription services that have cropped up online for which you pay a monthly fee and receive a box of various products with a particular theme, such as types of cosmetics or a style of clothing. In this case, the product is fresh-cut flowers.
All flowers are shipped within four days of being cut and are guaranteed for seven days of freshness upon arrival. You even get flower food to keep fresher blooms.
The varieties you receive may depend on the season, but you do have some control. Collection options include:
Farm-fresh bouquets
Signature bouquets
A do-it-yourself version of farm fresh
You can prepay your subscription or have Enjoy Flowers bill you with each delivery, but no commitment is required.
If something crops up whereby you need to skip a particular delivery or cancel your subscription outright that's no problem either.
The wedding options are different in that there is no subscription involved; it's a one-time purchase. You simply choose the collection you like, set an amount you want to spend, and indicate a date.
Advertisement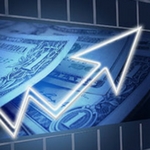 The early bird gets the worm and the options trader who waits until 9:30EST can win big! Hi, I'm Dave Aquino and if you're new to options trading, my e-book "How To Master the Retirement Trade" will show you exactly how to take advantage of this early morning, profitable, but often overlooked window of trading time.

Download your copy today and let's get started!
What Kind of Flowers Can I Buy?
The subscription products offered are organized into two main categories:
Farm Fresh
Signature Collection
Farm Fresh Flowers
The Farm Fresh option features seasonal flowers.
These are chosen by floral experts to "brighten your space."
They come in a hand-tied, vase-ready bouquet that can include your choice of 20, 30, or 40 stems.
All stems will be at least 50 centimeters long, and the varieties of flowers you can expect include:
Alstroemerias
Carnations
Charmelia
Green trick
Hydrangeas
Matsumoto
Pomponi
Roses
Spray roses
Signature Collection Flowers
The Signature Collection features premium blooms regardless of the season.
These arrangements are chosen by floral experts for classic appeal and sophistication and as ideal gifts.
You can choose between 20 and 40 stems for this option.
All stems will be at least 50 cm, and the varieties you can expect include:
Callas
Charmelia
Garden Roses
Hydrangeas
Kale
Leucospermum
Lilies
Pincushion
Proteas
Roses
---
➤ Free Guide: 5 Ways To Automate Your Retirement
---
Enjoy Flowers Pros and Cons
In order to decide whether or not Enjoy Flowers is right for you, you need to consider the various pros and cons of this service.
| | |
| --- | --- |
| Enjoy Flowers Pros | Enjoy Flowers Cons |
| ✅ Convenience: It's easy to order flowers and select a regular delivery, which is particularly helpful if you run an Airbnb, small office, or other business establishment. | ❌ Automatic Renewal: Some customers will shy away from the ongoing charges for deliveries. However, the flipside is customers who want regular deliveries can place orders on auto-pilot. |
| ✅ Product Quality: Each bouquet comes with a quality guarantee. And the selection of products is large. | ❌ Lack of Precise Choice: Customers don't have full control over flower selections as part of subscription box purchases. This can be viewed as a positive for those who simply want flowers to show up but don't want the hassle of picking them monthly. |
| ✅ Price: Compared to similar services, the price is fair. | ❌ Limited Return Options: No or few return options exist if you don't like the flower selection delivered to you. |
| ✅ Free Shipping: No additional charge is applied to ship your bouquets of flowers. | |
| ✅ Coupon Codes: If you are not in a hurry to receive flowers, discount coupon codes are frequently made available. | |
Is Enjoy Flowers Right for You?
Whether Enjoy Flowers is right for you will depend largely on how you view the box subscription model in general.
This approach requires you to relinquish some degree of choice, and that may be problematic for some buyers.
Enjoy Flowers does not offer a returns option or a money-back guarantee if you are not satisfied with the flower selection, which is something many of its competitors provide.
However, it does offer a product warranty, which means that if the flowers arrive damaged or if they fail within the guaranteed seven-day period, the company will send a new bouquet at no cost to you.
Compared to its competition, Enjoy Flowers is a stellar option. It is a convenient service for the person who wants fresh flowers regularly.
The product quality is superb, and the shipping container ensures it. Plus, the prices are fair compared to the competition.
Shipping is included at no additional charge, and coupon codes are often available.
Note that both the biweekly and monthly plans automatically renew. Therefore, you have to remember to opt out or to cancel the subscription as needed.
Advertisement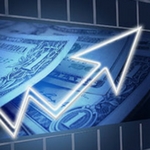 Rising interest rates...Skyrocketing inflation...Exploding debt...A looming recession...It's no wonder Americans are becoming more and more concerned about their savings and investments. That's why I wrote my newest report…This FREE REPORT shows YOU how you could protect your retirement savings before it's too late. Request your free report today and learn how you could protect everything you've worked for!

Request Your FREE Ben Stein Report Today!
Are Wedding Flowers Available?
Enjoy Flowers offers eight distinct wedding collections:
Blushing Love – Emphasizes soft and elegant pinks and whites. Arrangements include fragrant calla, eucalyptus, garden roses, hydrangeas, and lilies.
Bordeaux – A striking combination of burgundy and green. This is a bold palette that features exotic flowers, such as African proteas, velvet touch scabiosas, peach garden roses, and calla lilies.
Coral Blossom – Offers a lush floral arrangement with blush and coral hues. The prominent flowers in this collection are charmelia, eucalyptus, garden roses, and scabiosas.
Enchanted Summer – Glamourous with rich summer hues and fresh aromas. This arrangement is a combination of Juliette roses, veronicas, and burgundy calla lilies.
Flame – Features a passionate pink collection with touches of peach and red. Intended for summer and vintage-themed weddings, flowers include charmelia, dusty miller, eucalyptus, and roses.
Lilah – Intended to be whimsical. It emphasizes soft lavenders as well as muted greens and pale pinks. Ideal for outdoor weddings, the flora includes garden roses, disbuds, and snap dragons.
Purity – Offers a classic choice for winter celebrations or just timeless appeal. These arrangements are white with a touch of green and include three varieties of roses as well as dollar eucalyptus.
Seaside – A blue and white collection intended for spring and ocean-side weddings. These arrangements include blue hydrangeas, dusty miller, eucalyptus, garden roses, and roses.
How Fast Are Delivery Times?
Subscription Delivery Times
For subscriptions, delivery times are based on scheduled delivery dates that Enjoy Flowers publishes in advance.
These scheduled dates are necessary in order for the flower farms to function optimally and to minimize the overhead of cutting, boxing, and shipping the flowers to customers.
Whether you opt for the biweekly or monthly plan, your first delivery will occur on the next scheduled delivery date.
Customers who opt for a biweekly plan will then receive their next box two weeks from that date, and for monthly clients, delivery will occur within seven days of the next billing cycle.
The usual delivery date is Thursday, and some customers will receive their flowers on Friday depending on where they live.
You have to place your order by Sunday 10:00 P.M. ET in order to receive your flowers on Thursday of the same week. Otherwise, you will receive your order the following Thursday.
Wedding Collections
For wedding collections, you can schedule your flowers to arrive in a precise window.
The company recommends three to four days in advance of the wedding.
Keep in mind that you need to finalize your order 40 days in advance of the wedding in order to enjoy the precision delivery of your flowers.
How Much Does Enjoy Flowers Cost?
Your price will depend on the collection you choose as well as the size of your order.
The prices listed are per delivery, so they apply either once a month or every two weeks.
Shipping is included in the price.
Farm Fresh Subscription
| | | |
| --- | --- | --- |
| | # Stems | Price Range |
| Regular | 20-25 stems | $41.65 – $49.00 |
| Medium | 30-35 stems | $48.45 – $57.00 |
| Large | 40-50 stems | $58.65 – $69.00 |
Note that the Farm Fresh prices are the same whether you choose the do-it-yourself option or the premade bouquet. You can also opt to prepay for three months, six months, or an entire year at once.
These prepay options provide you discounts of 5%, 7.5%, or 15%, respectively, and your subscription will auto renew on that cycle.
So, if you choose 12 months, then you would be billed each year.
Signature Collection Subscription
| | | |
| --- | --- | --- |
| | # Stems | Price Range |
| Single | 20-25 stems | $50.15 – $59.00 |
| Double | 40-50 stems | $67.15 – $79.00 |
*Note that the prices listed here are current as of the time of this review and are subject to change.
What Is Enjoy Now?
Enjoy Now is the branding that Enjoy Flowers uses for its subscription service.
The company offers three core options:
Farm Fresh – Features seasonal flowers
Signature – Features premium varieties
DIY Arrangement – Farm Fresh but not in a bouquet
The do-it-yourself arrangement is for those customers who want to customize their displays.
The bouquets, on the other hand, are designed to be vase-ready.
You can choose between 20 → 50 stems per delivery. You can also choose to receive your deliveries once or twice a month. However, the exact combination of flowers is not customizable.
You can pay on a per-delivery basis. You can also skip a delivery or cancel the subscription at any time.
Subscriptions can also be prepaid 3, 6, and 12 months at a time (which come with discounts).
Prepaid subscriptions cannot be canceled, but you can skip a delivery.
Can You Gift Enjoy Flowers?
Enjoy Flowers does offer a gift option.
It works similarly to the prepay option discussed in the pricing section. One significant difference is that the order will not automatically renew unless you specifically make that change.
The person receiving your gift will get three or more deliveries depending on your choices, and each will include a signature box, a hand-tied bouquet, a personalized card, flower food, and simple instructions.
Note that while Enjoy Flowers does offer some preconfigured gifting options, those are not your only choices. You can also customize an order, add it to your cart, and select the "this is a gift" option.
Deliveries are generally received on Thursday or Friday.
If you place your gift order by Sunday 10:00 P.M. ET, then your gift will be delivered on the following Thursday or Friday.
Enjoy Flowers Review Summary
Environmentally Friendly
Although based in Florida, all of the flora Enjoy Flowers sells is grown, cut, and prepared at environmentally friendly flower farms in Columbia.
Excellent Pricing
The pricing offered by Enjoy Flowers generally cannot be matched by local florists.
These rates are also highly competitive with other online florists, and the budget options are quite favorable when compared to the competition.
High Customer Satisfaction
The online customer response to Enjoy Flowers is overwhelmingly positive. And the company has received significant attention from leading wedding websites and magazines.
Satisfaction rates among customers of the subscription boxes are very high as well.
Customer support is excellent, and the reps are eager to answer questions and even to send you photos of various products that the company has shipped.
Limited Selection
Choice is a bit limited, but this is a shortcoming of the business model rather than of Enjoy Flowers itself.
The brand should have a better returns option for new customers, which is something the competition often does offer, and automatic renewal may be a hassle for some customers.
Overall, none of these negatives stop Enjoy Flowers from being among the best options in this space.
Meet The Enjoy Flowers Team
Although the management has changed many times over the years, the current lead designer for Enjoy Flowers is Hernando Salazar.
He has more than 15 years of industry experience, and that experience includes working with high-end brands like Cartier and Tiffany.
Advertisement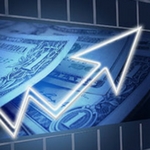 This has been one of the WORST years for stocks. But despite the awful trading conditions of the last eight months, I've delivered profit opportunities to my students like 22% on PBT after a week in the trade…And 31% on PEGA in only 8 days. I've JUST sent out a brand-new alert on a stock that's showing all the right signs of an impending breakout…

Click to Get the Trade and a Full Year of Stealth Trades for just $5 Today