Calculate how much you should save to reach your savings goal
Check out this savings calculator to help you figure out how much you should save. If you are saving for retirement, use this retirement calculator to calculate how much you should save to reach your financial goal. Or use it to calculate how much you need to save monthly to pay for a vacation, a home, or a car.
All you need to do is enter the amount you wish to save, the interest rate you can receive on your savings, and the number of months. Our Savings Calculator will then tell you how much you need to be saving each month in order to reach your financial aim.
Whether you are looking for a retirement calculator, student loan calculator, or mortgage calculator, it will help you figure out quickly how much you need to squirrel away every month.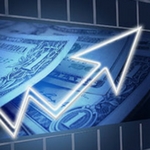 As you've no doubt seen on the news, our economy is facing uncertain times ahead. Inflation continues to skyrocket, the Fed has been failing us left and right, and the government is in shambles. As it stands, your money is not safe. But there is hope, the Inflation Survival Plan will tell you everything on how to not only survive, but actually thrive through this harsh economic change.

So don't wait until it's too late, act now and secure your future TODAY!