If we told you that Southwest was currently offering the greatest credit card deal of all time, it might sound like an exaggeration but when you learn about the offer you will see what all the fuss is about.
For a limited time only, Southwest is offering a Companion Pass to California residents only who qualify for a Southwest credit card and make a purchase.
If you want to take advantage of the "Fly One. Get One Free. For A Year" deal, you will need to apply before Nov 30, 2017.
But before you do, you probably want to know if there is a catch? Here is what you need to know.
How To Apply For a
Companion Pass Deal
To apply for a Companion Pass deal, you will need to take 3 steps:
Open a new Rapid Rewards® credit card account
Make a purchase
Get a Companion Pass
A $69 fee will be added to your first billing statement and the offer is only available to California residents.
What Are The Southwest
Credit Card Benefits?
After you spend $1,000 in the first three months of opening your account, you will earn 40,000 points.
Thereafter, you can earn unlimited points and you won't be surprised by any blackout dates when you try to redeem points as you might on some other airlines.
Plus a year after you sign up, you will receive a Cardmember anniversary gift of 3,000 points.
Another nice feature is that your points never expire, so you don't have to worry about redeeming them within a fixed time frame.
Southwest Cardmember Benefits
Earn 40,000 points after spending $1,000 in first 3 months
Earn unlimited points
No blackout dates when redeeming points
Bags fly free®
No change fees
Anniversary gift of 3,000 points
Each time you spend $1, you earn 2 points on Southwest purchases as well as Rapid Rewards® Hotel and Car Rental Partner Purchases.
For all other purchases, you earn 1 point for each $1 spent.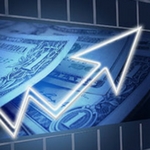 This list ranks the top optionable stocks daily based on trend, volume, price and our proprietary algorithm. FREE bonus: a strategy for generating income in 8 minutes per day.

View this list for FREE now!
Other Ways To Apply For
A Companion Pass
Companion Pass is the most coveted loyalty status available to Southwest travelers and you don't have to be a California resident eligible for this limited-time only deal to earn it.
To qualify for Companion Pass, you will need to:
Fly 100 1-way Southwest flights in a single year
Earn 110,000 Companion Pass qualifying points in a single year
As a California resident, you can see why the deal is such a winner. By simply applying for the card and making a single purchase, you get to fly with your companion at a 50% discount for a full year without having to jump through the hoops others do.
---
➤ Free Guide: 5 Ways To Automate Your Retirement
---
What You Need To Know
About The Companion Pass Offer
The Companion Pass offer is available for the rest of the calendar year in which you receive it as well as the next calendar year.
If you sign up for the California-only limited time offer by Nov 30 then you will be eligible to use the Companion Pass until Dec 31, 2018.
You will need to provide evidence of a California residency address to qualify for the offer, and you can only designate one companion so you are restricted from bringing a different person each time you fly.
Don't forget to make a purchase once you receive your card because that is a necessary step to qualify for Companion Pass loyalty status.
Sadly for current and previous cardholders, the offer is restricted to new cardholders only.
Other Southwest Airlines
Credit Cards
If you are not a California resident but still wish to take advantage of other Southwest Airlines credit cards, you can look to the Plus Card and the Premier Card, both of which have enticing benefits.
| | | |
| --- | --- | --- |
| | Premier | Plus |
| Earn 40,000 bonus points after spending $1,000 upon account opening | ✅ | ✅ |
| No foreign transaction fees | ✅ | – |
| Annual Fee | $99 | $69 |
| Earn 2 points per $1 spent on Southwest Airlines purchases made directly with the airline | ✅ | ✅ |
| Earn 2 points per $1 spent on Rapid Rewards hotels and car rental partner purchases | ✅ | ✅ |
| Earn 1 point per $1 spent on all other purchases | ✅ | ✅ |
| Anniversary Points upon your 1 year cardmember anniversary | 6,000 points | 3,000 points |
| 1,500 Tier Qualifying Points towards A-list and A-list preferred status for every $10,000 spent, up to $100,000 | ✅ | – |
| Redeem points for International flights, cruises, hotel stays, car rentals, or gift cards | ✅ | ✅ |
Advertisement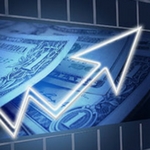 Finally released to the public, trading guru Dave Aquino's guide, "The Options Trading Accelerator Method", reveals how Wall Street's big lie has stopped traders with small accounts from reaching their full potential and how his student favorite trading method could change that!

Click here to keep reading…
Southwest Companion Pass Deal Summary
Provided you meet the eligibility requirements and have good credit, the Southwest Companion Pass deal is about as good as it gets for any frequent Southwest flier living in California.
You will need to designate a single companion who can join you on all flights for the calendar year in which you receive your Companion Pass loyalty status as well as the following calendar year.
This limited time, California-only Companion Pass deal can be snagged up until Nov 30, 2017 and can be enjoyed until Dec 31, 2018.
If you and your partner live in California but regularly take trips say to the mid-west or East Coast to visit family, you effectively get to enjoy 50% off regular Southwest Airlines airfares.
Plus, you can take advantage of Southwest Airlines new route to Hawaii and save half of what you would ordinarily spend by signing up before the deadline.
The bottom line is the savings could amount to thousands of dollars, even for travelers who jet off a couple of times per year, and possibly much more for frequent fliers.
>> Get 4% Rewards Dining Out With Uber Visa Credit Card
>> Is Chase Sapphire Reserve The Best Travel Credit Card?
>> Is Discover It® The Best Balance Transfer Card?
Advertisement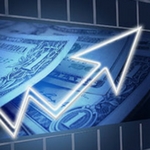 How a 300-square-mile stretch of America's Heartland could power a multi-billion-dollar tech boom… and create a new generation of American millionaires

Learn more here.