Chase and Wells Fargo have over 11,000 branch offices combined, provide checking and savings accounts, certificates of deposit, extensive ATM networks, and intuitive websites coupled with easy-to-use banking apps. So how do you choose between Chase vs Wells Fargo?
Regardless of whether checking or savings accounts, fees, # of ATMs, or # of branches are important to you, a clear winner exists in almost every category.
Whichever bank you choose, you will find nationwide coverage and around-the-clock customer support. So which bank is best: Chase or Wells Fargo?
Which Is The Best Bank To Use?
For years, Wells Fargo had a stellar brand name. It was known to be a conservative bank that assessed risk carefully and navigated the 2008-9 stock market crash better than many of its rivals.
It has long been a favorite of Warren Buffett's Berkshire Hathaway because of its strong balance sheet and conservative lending approach.
But Wells Fargo has seen its fair share of turmoil in recent years. For example, it was hit with lawsuits following its admission of dubious practices to goose financial reports.
On the other hand, Chase has grown from strength to strength and earns high marks for products like the Chase Sapphire Reserve℠ credit card, which is among the very best credit cards offered by any bank.
If you look only at recent history, Chase seems like the better choice but when we compare Wells Fargo vs Chase side-by-side, it's no slam dunk.
In fact, Wells Fargo may be a better choice for many customers.
Here's why…
Where Wells Fargo Bank Shines
Compared to Chase, Wells Fargo has many more nationwide branches. Over 6,000 feature in its network compared to 5,100 at Chase.
But unless you are a frequent traveler, other factors are probably more important to you.
From checking accounts to certificates of deposit, here are the categories where Wells Fargo comes out on top when compared to Chase.
Wells Fargo
Chase
Checking Account
Monthly Fees
$10


($5 if aged 17 → 24)

$12
Certificates of Deposit
APY 1-Year CD
0.05%
0.01%
APY 3-Year CD
0.80% → 0.85%


(39 month CD)

0.05%
APY 5-Year CD
1.01% → 1.06%


(58 month CD)

0.25%
# Branches
Nationwide Branches
6,000
5,100
Overdraft Fee
Extended Overdraft Fee
$0
$12.50
Checking Account Fees
For fee sensitive customers, Wells Fargo has a slight edge over Chase in bank checking accounts.
It may only be an extra few bucks a month, but over time that can add up to some decent savings in your pocket versus the bank's!
CD Savings Rates
If savings rates are a priority for you, Wells Fargo has the edge with its certificates of deposit.
The APY on 1-year, 3-year, and 5-year CDs are all more favorable than the equivalent rates offered by Chase.
You will need to tie up your money longer at Wells Fargo but you are more than compensated for so doing.
For example, on a "3-year" Wells Fargo CD, you will actually need to lock up your money for 3 years and 3 months but the reward for so doing is a much higher annual percentage yield (APY) compared to Chase.
Overdraft Fees
When it comes to extended overdraft fees, Wells Fargo won't hit you with any penalty whereas Chase charges $12.50 per transfer.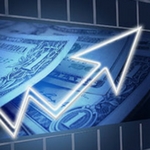 Here's something investment expert Nilus Mattive has never discussed publicly before...

He believes right now is the best time to consider putting some money into the cryptocurrency markets. Let him show you the seven big cryptos that could go to zero, as well as some of his favorite plays and strategies for 2023.

Watch this free video and see for yourself.
Where Chase Bank Shines
Where Chase shines when compared to Wells Fargo is it provides customers lower fees on overdrafts, lower minimum deposit thresholds on Certificates of Deposit, and sign up bonuses for checking and savings accounts.
Wells Fargo
Chase
Checking Account
Sign Up Bonus
–
✅
Savings Account
Sign Up Bonus
–
✅
Certificates of Deposit
Minimum Deposit
$2,500
$1,000
Overdraft Fees
Overdraft Fee
$35
$34
Overdraft Protection Fee
$12.50
$0
ATM Network
#ATMs
13,000
16,000
Banking App
iOS or Android
✅
✅✅
Chase also has a slightly larger network of ATMs nationwide and a superior banking app.
---
➤ Free Guide: 5 Ways To Automate Your Retirement
---
Chase vs Wells Fargo:
Where They Are Equal
Wells Fargo and Chase are virtually identical when it comes to minimum checking account deposit levels, out-of-network and international ATM fees, savings account interest rates, and customer support access.
Wells Fargo
Chase
Checking Account
Minimum Deposit
$25
$25
ATM Fee
Out of Network
$2.50
$2.50
International Fee
$5
$5
Savings Account
Monthly Fees
$5
$5
APY Rate
0.01%
0.01%
Minimum Deposit
$25
$25
Customer Support
Time/Day
All day everyday
All day everyday
How To Waive Checking Account Fees
Although both Chase and Wells Fargo impose checking account fees, it is possible to waive them.
How To Waive Chase Checking Account Fees
At Chase, the best ways to waive fees are to keep your checking account balance above $1,500 or to keep your overall balance above $5,000 in multiple accounts.
If you receive $500 or more monthly in direct deposits, that also qualifies you for free checking account privileges.
Daily Balance
$1,500+
Daily Balance Across Multiple
Qualifying Accounts
$5,000+
Monthly Direct Deposits
$500+
How To Waive Wells Fargo Checking Account Fees
At Wells Fargo, the best ways to waive fees are to keep a daily balance of $1,500 or more, receive monthly direct deposits of $500 or more, or use your debit card monthly at least ten times.
| | |
| --- | --- |
| Daily Balance | $1,500+ |
| Monthly Debit Card Purchases | 10 or more |
| Monthly Direct Deposits | $500+ |
College kids may also waive fees by linking to an ATM or debit card.
Advertisement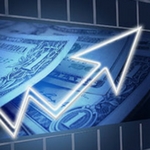 If you're worried "transitory" inflation and "mild" recession will be worse than expected...

Gold and commodities helped during volatile times. BUT one asset 99% of investors miss helps protect your portfolio and has outpaced the S&P by 131% over the past 26 years.

Art.

And while historically you've needed millions to invest, one platform lets you invest in famous paintings for as little as $20.

You can skip the waitlist and become a Masterworks member today with this private link.

See important Reg A disclosures: Masterworks.com/cd
How To Waive Savings Account Fees
Similarly, you can waive Savings Account fees at both Chase and Wells Fargo.
How To Waive Chase Savings Account Fees
As long as you have a daily balance above $300, you can waive savings account fees.
Other ways to enjoy a free Chase savings account is to link to a premium Chase checking account, transfer at least $25 monthly, or be under the age of 18.
| | |
| --- | --- |
| Daily Balance | $300+ |
| Link to: | Premium Chase Checking Account |
| Monthly Automatic Transfer | $25 |
| Age | Under 18 |
How To Waive Wells Fargo Savings Account Fees
Similarly, Wells Fargo waives savings account fees when daily balances of $300 are held.
Fees are also waived for individuals under the age of 18 and for account holders who make monthly automatic transfers.
| | |
| --- | --- |
| Daily Balance | $300+ |
| Monthly Automatic Transfer | > $0 |
| Age | Under 18 |
Compare Chase vs Wells Fargo:
The Bottom Line
Chase and Wells Fargo both have nationwide branch offices, extensive ATM networks, and around-the-clock customer support.
When it comes to minimum deposits on checking and savings accounts, and out-of-network and international ATM fees, you can't separate them either.
Where they diverge is on the interest you can earn on certificates of deposit where Wells Fargo offers significantly more attractive yield.
It also charges lower monthly checking account fees and won't penalize you with extended overdraft fees.
However, checking and savings account fees can easily be waived at both banks by meeting some reasonable daily balance or transfer requirements.
Where Chase has the edge over Wells Fargo is in three areas. It has one of the best credit cards on the market for individuals with excellent credit (Chase Sapphire Reserve), lower minimum account balance requirements on CDs, and offers attractive sign-up bonuses for new customers.
Plus, Chase won't hit you with an overdraft protection fee as Wells Fargo does.
Have you compared Chase Vs Wells Fargo and found other differences? Tell us more, we would love to hear from you.
>> Check Out Chime: 100% Online Bank
>> How Much Interest Can You Earn On CDs?
>> Need To Send Money Abroad Fast? Try Remitly
Advertisement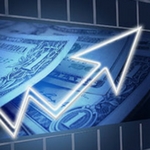 Rising interest rates...Skyrocketing inflation...Exploding debt...A looming recession...It's no wonder Americans are becoming more and more concerned about their savings and investments. That's why I wrote my newest report…This FREE REPORT shows YOU how you could protect your retirement savings before it's too late. Request your free report today and learn how you could protect everything you've worked for!

Request Your FREE Ben Stein Report Today!