Like Chase and many other big name banks, Bank of America personal loans are no longer available to borrowers, even if you have a perfect credit score.
But fear not, we won't leave you stranded in your search for a good personal loan provider. Indeed, you are spoiled for choice because many other banks, credit unions, and even online lenders offer competitive rates on personal loans.
Of all the options available to you, the question is which Bank of America personal loan alternative is best?
Below we dig in to share some ideas to consider…
Bank of America Personal Loans Alternative: Prosper
Sometimes it's a struggle to get a personal loan through conventional channels like banks and credit unions.
If you are between a rock and a hard place in need of cash but not receiving loan approvals, consider Prosper, a peer-to-peer lending platform.
Prosper connects borrowers who need money with lenders who are looking to earn a return on their money.
Whether you are looking to borrow a couple of thousand dollars or as much as $35,000, Prosper can get your squared away in as little as 1 to 3 business days.
When you borrow via the Prosper lending marketplace, you will typically be locked into a term length that lasts anywhere from 3 to 5 years.
The interest rates on loans obtained through Prosper can be highly competitive, and generally well below the rates offered by payday lenders, who typically demand faster payback periods too.
However, you will be charged an origination fee on the total loan amount.
Provided that your credit score is above 640 and you don't have a debt/income ratio exceeding 50% or any bankruptcies over the past half year, you may qualify for a loan.

PROSPER SPOTLIGHT

InvestorMint Rating

4 out of 5 stars

Min Credit Score: 640
APR Rate: 6.95% - 35.99%
Origination Fee: 2.4% - 5%

via Prosper secure site
SoFi Personal Loans
Where Prosper is a solid personal loan alternative to Bank of America if you have so-so credit or better, SoFi is designed for borrowers with excellent credit and high earning potential.
Although SoFi got its start in life by lending to super-prime borrowers who wanted to refinance student loans, it now offers a full gamut of financial products, including:
Personal loans
Wealth management
Mortgage loans
If you have top notch credit, pay your bills on time, and don't max out your credit cards monthly, the chances are you may be a good candidate for a SoFi personal loan.
The reward for your financial prudence is low variable and fixed interest rates compared to most lenders, no origination fees, and loan amounts as high as $100,000.
The minimum amount you are eligible to borrow is $5,000.
The term lengths are generous too. You can pay off your SoFi personal loan over anywhere from 3 to 7 years.
Other perks of a SoFi personal loan include fast funding timelines in as quick as 7 days and no prepayment penalties.
With that said, SoFi will ding you with penalty fees if you make late payments.
The bottom line is a SoFi personal loan should be high on your consideration list if you have really good credit and a proven history of financial responsibility.
SOFI PERSONAL LOANS SPOTLIGHT

InvestorMint Rating

5 out of 5 stars

Origination Fees: Zero
Typical APR: 5.99% → 16.49% (*Autopay)
Loan Amounts: $5,000 → $100,000

via Sofi secure site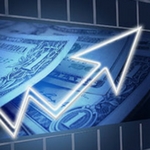 Do you know how to read the candlesticks on your chart? If not don't worry. Chris Pulver created an ebook, Candlestick Cheat Sheet, that can teach you, in layman terms, the 10 most powerful candlestick patterns. It's a great start for those that are new to Forex and may want to trade on the conservative side when starting out.

Click here to download your copy now
Bank of America Personal Loan Alternative: Peerform
If you don't qualify for a SoFi personal loan, Peerform is an alternative worth exploring.
Through the Peerform peer-to-peer lending marketplace, you can borrow as much as $25,000 for term lengths as long as 3 years.
Similar to SoFi, the loan application process from start to finish to receive funding is fast – as quick as 3 days. However, Peerform states that it could take as long as 14 days.
You won't find interest rates as low at Peerform as at SoFi but among other lenders they are competitive.
And like Prosper, you will be required to pay origination fees that could be as low as 1% or as high as 5%.
PEERFORM SPOTLIGHT

InvestorMint Rating

4 out of 5 stars

Origination Fees: 1% → 5%
Typical APR: 5.99% → 29.99%
Loan Amounts: $4,000 → $25,000

via Peerform secure site
> Related: Chime Bank – The Online Bank
---
➤ Free Guide: 5 Ways To Automate Your Retirement
---
Bank Personal Loans
If online lenders don't whet your appetite, traditional banks offer lots of choice.
Although approval times tend to be slower and bureaucracy may be greater when choosing big name banks, you can find lots of traditional personal loan providers, including
Wells Fargo – one of Warren Buffett's favorite banks.
TD Bank
Citigroup
PNC
SunTrust Banks
Financial Services Group
Generally, banks will lend as much as $100,000 for personal loans to borrowers with good credit scores.
Where you will see lots of variability is in the APR rates charged. These can vary from single-digit percentages to north of 20%, rivaling credit card interest rates.
Credit Union Personal Loans
Another good personal loan alternative to Bank of America may be your local credit union.
The requirements to be approved for a personal loan from a credit union are often more relaxed while the rates may be just as competitive, if not more so, as at big-name banks.
In fact, if you want to stick with an offline lender but your credit score isn't up to par as far as traditional banks are concerned, your local credit union may well offer more competitive rates than even an online lender.
With that said, credit unions typically limit personal loan amounts to about half the amount available through a bank.
Unless special circumstances apply, the likelihood is you will be limited to a personal loan amount of about $50,000.
Advertisement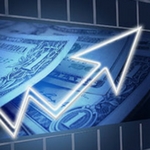 The early bird gets the worm and the options trader who waits until 9:30EST can win big! Hi, I'm Dave Aquino and if you're new to options trading, my e-book "How To Master the Retirement Trade" will show you exactly how to take advantage of this early morning, profitable, but often overlooked window of trading time.

Download your copy today and let's get started!
Is A Personal Loan Right For You?
When you apply for a personal loan, the lender will almost certainly issue a credit check which can hurt your credit score.
Before venturing down the path of loan applications, check out your credit score at MyFICO.
If you have good → excellent credit, you stand a good chance of winning loan approval from online lenders, traditional banks and credit unions.
However, if you find yourself behind the eight ball, so to speak, with poor credit or bad credit, the best next step may be to boost your score by paying off as much credit card debt as you can afford and paying your bills on time.
Boosting your credit score will not only increase your chances of securing a personal loan but will also help you to qualify for lower interest rates.
So, whether you are planning to use your personal loan funds to buy a boat or pay for a wedding, the overall cost will be lower when you pay lower interest rate charges.
At the very least, personal loans are a good alternative to credit card debt in most cases.
If you do find your credit card payments are getting out of hand, consider a 0% Balance Transfer credit card that may allow you to consolidate your debt into a more manageable payment.
Have you found competitive personal loan rates elsewhere? Let us know in the comments below, we would love to hear from you.
>> Build Your Credit With RentTrack
>> Mariner Finance Personal Loans Review
>> Check Out iLoan Personal Loans
Advertisement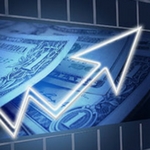 In times of inflation, gold prices have an inverse relationship with the markets, growing in value during market volatility. Amid economic instability, some retirement savers see precious metals, as an opportunity for profit and wealth preservation. Get the practical insights to take back control of your retirement with safe-haven assets like Gold & Silver.

Download the latest Global Gold Report, featured in Fortune Investors Guide.