Financial technology companies have increasingly combined capitalism with social good. For example, student lender CommonBond funds the education of a child in need when it approves a loan. And Wunder Capital is no different.
In this same spirit of making money while doing something good for the world, Wunder Capital offers investors the chance to earn monthly cash flow by investing in a diversified solar portfolio that promotes renewable energy.
Wunder Capital develops and manages solar investment funds. From start to finish, the company takes charge of sourcing commercial solar opportunities, underwriting contracts, and constructing each project. Once the solar system is live, Wunder Capital manages the ongoing operations, bills energy customers, and distributes proceeds to investors.
At this time, only accredited investors are eligible to invest but those who qualify can, according to the company, earn annual returns as high as 6% through the Wunder Income Fund and up to 8.5% annually in other funds.
But before investing your hard-earned money, what else do you need to know?
Wunder Capital Spotlight
WUNDER CAPITAL SPOTLIGHT

InvestorMint Rating

3.5 out of 5 stars

Minimum Investment: $1,000
Accredited Investors Only: YES
Investment Duration: 5 → 10 years

via Wunder Capital secure site
What Is Wunder Capital?
Wunder Capital loans money from accredited investors to large scale solar projects in need of financing.
Wunder Capital connects investors with large scale solar projects in need of financing. As solar investments produce returns, investors earn a share of the proceeds, which are deposited directly into investors' bank accounts.
Wunder Capital is a unique financial technology company. Unlike most FinTech companies that are primarily online, Wunder Capital has both an online portal for investors and an offline presence managing and maintaining solar projects.
The company has an extensive national reach, partnering with over 100 commercial solar developers and installers in 27 states, so Wunder Capital provides a curated solar portfolio much like a solar index fund.
What makes the investment opportunity attractive to stock market investors is that the asset class is uncorrelated with traditional equity markets, so solar can offset exposure to market fluctuations to some extent.
Plus, portfolio volatility is expected to be lower than that of a traditional brokerage account portfolio because returns are generated as solar loans are repaid. The loans are backed by tangible businesses and have the potential to produce consistent monthly cash flow.
For all the obvious benefits, the one big drawback for the average investor is that only accredited investors who earn $200,000 annually (or $300,000 if married) or have a net worth of $1,000,000+ excluding a primary residence are eligible to invest.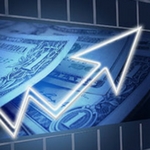 The Federal Reserve has a disturbing plan that is getting ready to roll out as soon as May. This is a lot more than printing trillions of dollars or manipulating interest rates. It's about every checking account, every purchase and every money transfer in America — including yours and mine. 

Click here to discover how to protect your money
What Are The
Wunder Capital Funds?
Wunder Capital offers three investment funds spanning investment terms from 5 → 10 years and offering returns from 6.0% → 8.5%.
Wunder Capital operates three funds:
Wunder Capital Income Fund
Wunder Capital Term Fund
Wunder capital 5 Fund
Wunder Capital Funds
Term
(years)
Projected Annual Return
Income Fund
10
6.0%
Term Fund
7
8.5%
5 Fund
5
7.5%
The Wunder Capital Income Fund invests in operational solar projects that power businesses across the U.S and has the longest duration of any fund opportunity at ten years.
The Wunder Capital Term Fund loans to businesses looking to capture the effect of going solar, offers the highest potential annual returns of all funds and has a term length of 7 years.
And the Wunder Capital 5 Fund invests in large scale solar projects that power U.S. businesses, municipalities, non-profits, and community solar developments.
---
➤ Free Guide: 5 Ways To Automate Your Retirement
---
Is Wunder Capital Right For You?
Wunder Capital may be right for you if you like the idea of investing in green energy and don't need access to the capital you invest for at least 5 years.
Whether Wunder Capital is right for you depends on your appetite for risk, how keen your are to gain exposure to an uncorrelated asset class, and your desire to invest in green energy.
RISK: LIMITED OPERATING HISTORY
Wunder Capital was founded in 2014, so it has been operating for relatively few years compared to the length of its investment funds, especially the Wunder Income Fund that has a 10 year term length.
The company has raised approximately $4.8 million in venture funding, which may seem like a lot but given the scale of its ambitions and operations does not leave the company with very deep reserves.
As an investor, the short operating history of the company should be considered because it means the company has yet to prove the returns can be sustained over the long term.
Other companies have fallen short of their lofty ambitions to make money from the solar market, and it could be that Wunder Capital has found the magic sauce but conservative investors may wish to watch from the sidelines a little longer.
LIQUIDITY RISK
If the bulk of your assets are currently invested in the stock market, Wunder Capital offers exposure to an uncorrelated asset class which could possibly lower the volatility of your returns.
However, the risk of investing with Wunder Capital is that your money is tied up for many years. The minimum investment term length is 5 years and the maximum is 10 years so one way or another you won't be able to touch your money once committed.
As a general rule, only invest capital you are certain you will not need for day to day living expenses.
GREEN ENERGY EXPOSURE
Few investments offer the opportunity both to make money and do good for the world but Wunder Capital Funds falls into that rare category.
While robo-advisors, such as Betterment, offer investment opportunities in socially responsible portfolios, you generally need to go hunting for quite some time to find other ways to combine social good with money-making opportunities.
So, if the idea of investing in renewable solar energy is attractive to you while making money along the way then Wunder Capital is well worth checking out.
How Wunder Capital Works
Wunder Capital sources capital from investors, manages ongoing operations, bills consumers, and oversees distributions of returns to investors.
Unlike most of its rivals, Wunder Capital automates the process of funding solar energy related companies in need of financing.
Wunder Capital relies on its own proprietary algorithms to crunch through data and make faster decisions on which deals to select.
The company claims the speed of its process compared to traditional financing avenues, such as banks, can help it to pass on savings to investors.
Wunder Capital doesn't simply connect investor capital to companies in need of financing. It also manages ongoing operations, such as the maintenance of arrays, consumer billing, and the distribution of returns to investors.
So, from start to finish, Wunder Capital is involved in projects which means investors can be more confident that the company does not act only as a financing marketplace but has control over operations to ensure targeted returns are achieved.
Advertisement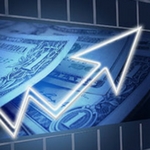 Biden's not holding back... He's warned you that he plans to raise: Income taxes, death taxes, capital gains taxes & corporate taxes. Some or all of which WILL affect you or your family in one way or another... But it's not too late... yet.

Thousands of Americans are getting their FREE IRS LOOPHOLE KIT to discover the secret to protecting your retirement savings from Biden, and inflation...

CLICK HERE to request a FREE Copy of the Guide To IRS Loopholes For Your IRA/401(k)
Wunder Capital Pros and Cons
Wunder Capital offers three investment funds that are all uncorrelated with the stock market, offer monthly cash flow potential, have low investment minimums, and promote renewable energy but investments are illiquid and only available to accredited investors.
| | |
| --- | --- |
| Wunder Capital Pros | Wunder Capital Cons |
| ✅ Uncorrelated Asset Class: Investors gain exposure to a "solar index fund" which is uncorrelated to the stock market, and can possibly lead to less volatility in investment returns than remaining fully invested in the stock market. | ❌ Accredited Investors Only: Only individuals earning $200,000+ annually or with a net worth, excluding a primary residence, of $1,000,000+ are eligible to invest. |
| ✅ Geographic Diversification: Wunder Capital operates across 27 states in the U.S. so investors can gain access to diversified geographic exposure. | ❌ Better Business Bureau Rating: No Better Business Bureau rating exists for the company yet, so it is hard to tell how good the company has been at solving consumer complaints. |
| ✅ Low Minimum: Investors who are risk averse can dip a toe in the water by investing as little as $1,000. | ❌ Liquidity: Your money will be tied up for at least 5 years and as long as 10 depending on which fund you choose. |
| ✅ Monthly Cash Flow: Investors looking to earn cash flow monthly may find Wunder Capital to be a great fit because capital is distributed each month. | |
| ✅ Promote Green Energy: A silver lining of your investment is that you get to feel good about investing in green energy projects that are good for the world. | |
| ✅ Algorithmic Vetting Process: A proprietary algorithm is used to crunch through data and make faster funding decisions than would otherwise be possible. | |
Wunder Capital Summary
Wunder Capital offers accredited investors a rare opportunity to invest in a "solar index fund" that has the potential to produce returns that are uncorrelated with the stock market.
Before taking the plunge and investing, keep in mind that you won't be able to withdraw your money once it has been committed. Depending on the fund you invest in, your money may be tied up for anywhere from 5 to 10 years.
If you are not sure whether the investment opportunity is a fit for your overall financial circumstances, it would be well worth consulting with a financial advisor first.
If you do decide it's a good fit with your financial goals, matches your risk appetite and tolerance, and your capacity for risk, the opportunity to earn monthly returns and support projects that do good in the world is compelling.
Advertisement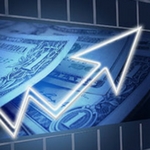 Biden's disturbing new government program may be worse than Obama's. You are at risk for having your bank account frozen. A former bank regulator is blowing the whistle on Biden's frightening plan to take over your money.

Discover the immediate steps you need to take now.