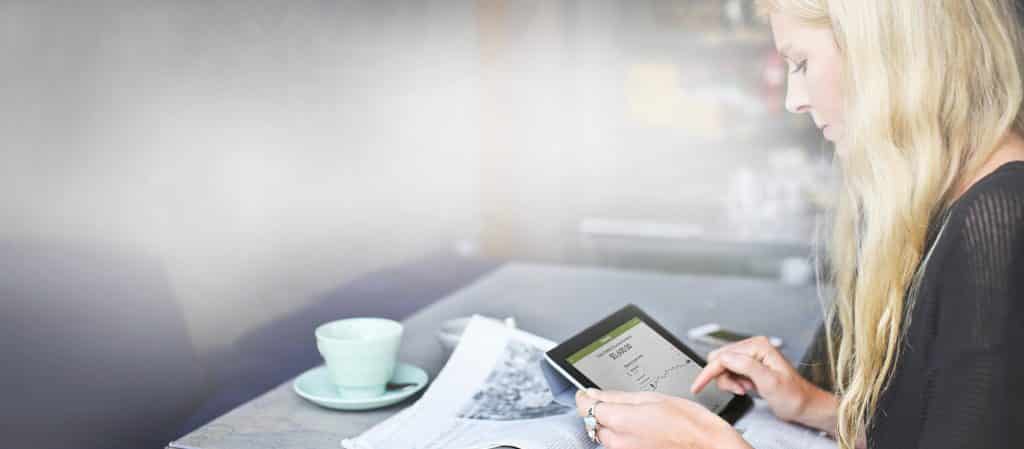 Fidelity Go is the new kid on the block of robo-advisors brought to you by Fidelity Investments, the largest US retirement provider. Fidelity Go has a virtually unmatched fee schedule though a casual observer may not spot immediately just how competitive the fees are compared to other robo-advisors because, unlike most other robo-advisors, Fidelity Go includes investment expenses charged by funds in its management fee (as opposed to passing the charges onto consumers).
Fidelity Go customers can tap into the very extensive research provided by Fidelity Investments, allowing due diligence to be performed easily on funds recommended. But where Fidelity Go really stands out from other robo-advisors is its model: a team of investment experts oversee investment selections. This contrasts with the model of most robo-advisors that allows a technology-powered robot to make all the decisions. Some robo-advisors, such as Personal Capital and Betterment, provide access to live advisors but the advisors don't make the investment decisions and are accessible at the cost of higher fees.
Fidelity Go Spotlight
FIDELITY GO

InvestorMint Rating

4 out of 5 stars

Management Fee (retirement portfolios): 0.35% (including Investment expenses)
Management Fee (taxable accounts): 0.45% (including Investment expenses)
Account Minimum: $5,000

via Fidelity secure site
Fidelity Go Customers
Fidelity Go is best for fee-conscious investors who don't want the headache or hassle of actively monitoring their own portfolios yet still want the benefit of human oversight over their portfolios over and above the automated decisions made by a robot advisor.
Other than SoFi, which rewards its borrowers with a no-cost wealth management solution, Fidelity Go makes arguably the most compelling case to fee-conscious investors to earn their business. Retirement accounts incur fees of just 0.35% and taxable accounts are charged management fees of 0.45%, both inclusive of investment expenses. The Fidelity Go website offers a somewhat convoluted explanation of how it arrives at those fees but the short version is a variable fee credit relating to the revenue it earns from funds are credited back to clients.
Investors who are attracted to the robo-advisor model of low-fees but still have some concerns about a robot making all the decisions will find Fidelity Go's model a rarity in the robo-advisory world: a team of experts from Geode Capital Management, an institutional investment advisor, monitors portfolios and rebalances them as warranted.
Fidelity Go is best for:
Fee-conscious investors
Fidelity customers
Hands-off investors
Investors seeking human oversight beyond what a pure robo-advisor can do
Fidelity Go Management Fees
Fidelity Go stands out from the pack of robo-advisory firms with a management fee schedule that includes investment expenses, an unusual approach not followed by most robo-advisors, who pass investment expenses on to clients.
0.35% inclusive of investment expenses on retirement accounts
0.45% inclusive of investment expenses on taxable accounts
Where Fidelity Go is virtually unbeatable compared to other robo-advisors is its management fee model. Most investors comparing fees focus solely on the fees charged by the advisor but neglect to pay as much heed to the fees charged by the underlying funds in the portfolio. These investment expenses are typically passed on to clients but at Fidelity Go they are included in the overall fee charged to clients.
Fidelity Go Investment Method
Unlike most robo-advisors that are fully reliant on technology to make portfolio selections and rebalance portfolios, Fidelity Go portfolio decisions are made by investment experts from Geode Capital Management.
Day-to-day investment and trading decisions are handled by Geode Capital Management, an unaffiliated investment advisor, founded in 2001, that Fidelity has partnered with since 2003.
Accounts will typically hold a combination of exchange-traded funds and mutual funds depending on the investment strategy a client selects. Funds chosen generally hold domestic and foreign stocks, bonds, and short-term investments.
As a client, it's not permitted to buy and sell investments in your Fidelity Go account however it is permissible to impose restrictions on how the portfolio is managed. Clients may change the investment strategy at any time to any suitable options based on user profile.
Fidelity Go gets high marks for including not just its own funds but including iShares ETFs from Blackrock too; research from Morningstar shows that 81% of Blackrock core exchange-traded funds have outperformed mutual funds. Tax-advantaged municipal bond funds are employed in taxable accounts also to minimize the impact of taxes.
Fidelity Go Tools
Fidelity Go allows users to set goals, track them to monitor progress, and evaluate portfolio values over time. Fidelity Investments customers will find Fidelity Go seamlessly integrates to their existing platform login area, and makes for easy viewing of all brokerage accounts.
Financial planning tools offered by Fidelity Go are robust and benefit from the extensive resources at Fidelity Investments. The simplicity begins during the onboarding phase where Fidelity Go will recommend a portfolio and email it for later consideration.
Fidelity Investments clients will find Fidelity Go seamlessly links to an existing brokerage account, and is visible side by side. Surprisingly, portfolio value over time is not available still at some brokerage firms but at Fidelity Go that's not an issue; portfolio value along with the current balance, allocation, holdings and status relative to goals are all presented in a polished, clean, easy-to-navigate interface.
When it comes to tools, Fidelity Go falls short of the mark with its lack of a tax-loss harvesting feature; increasingly a standard among robo-advisors, such as at FutureAdvisor, Betterment and Wealthfront.
Fidelity Go Pros and Cons
Fidelity Go shines with low fees, human management, extensive research and low minimums. Drawbacks related to tax-optimization: no in-kind transfers and no tax-loss harvesting tools.
| | |
| --- | --- |
| Fidelity Go Pros | Fidelity Go Cons |
| ✅ Low Fees: It's not fair to say that Fidelity Go wins hands down on fees, WiseBanyan and SoFi both make compelling cases when it comes to low cost solutions. But Fidelity Go combines human portfolio management with a technology-powered solution at fee levels that are virtually unmatched, particularly when considering that investment expenses are included. | ❌ No In-Kind Transfers: When setting up a new account at Fidelity Go, all portfolio positions elsewhere must first be liquidated, which has the potential to create large tax liabilities. Only cash transfers are permitted which should be carefully evaluated before proceeding. |
| ✅ Low Account Minimum: Compared to robo-advisors, such as SoFi and WiseBanyan, that have a no account minimums, Fidelity Go has a higher hurdle of $5,000 but when stacked up against Personal Capital, Vanguard Personal Advisor, and E-Trade Adaptive Portfolio, it's very competitive. | ❌ No Tax-Loss Harvesting: Unlike many other robo-advisory firms, Fidelity Go does not offer a tax-loss harvesting strategy to minimize the impact of taxes. |
| ✅ Portfolio Management by Investment Experts: Human management of portfolios distinguishes Fidelity Go from most purely technology-powered robo-advisors. | |
| ✅ Extensive Research: Easy integration with Fidelity Investments means that Fidelity Go customers are able to easily access extensive research from Fidelity Investments. | |
| ✅ Financial Planning Tools: Goal-based financial planning tools that allow users track wealth status relative to financial goals are clear and allow for easy monitoring. | |
Fidelity Go Fees & Minimums
Low fees that include investment expenses are a standout feature among robo-advisory firms. Fidelity Go's low account minimum of $5,000 and absence of nickel-and-diming annual, transfer and closing fees further vouch for its status as a low cost leader.
Category
Fees
Account Management Fees
(inclusive of investment expenses)
0.35% for retirement account
0.45% for taxable accounts
Tax-loss Harvesting
None
Investment Expense Ratio
FREE
(included)
Account Minimum
$5,000
Automatic Rebalancing
FREE
(conducted by portfolio managers,
not technology-powered)
Annual, Transfer, Closing Fees
None
Fidelity Go Accounts
Fidelity Go supports all types of IRA account as well as standard taxable accounts, both individual and joint. 401(k) and 529 Plans are not supported at this time.
| | |
| --- | --- |
| Type | Capability |
| Individual Non-retirement | YES |
| Joint Non-retirement | YES |
| Roth IRA | YES |
| Traditional IRA | YES |
| SEP IRA | YES |
| Rollover IRA | YES |
| 401(k) | NO |
| 529 Plans | NO |
Fidelity Go Tax Strategy
A drawback of Fidelity Go's robo-advisory offering is the lack of an automated tax-loss harvesting strategy.
| | |
| --- | --- |
| Type | Capability |
| Tax Loss Harvesting | NO |
| Free Account Rebalancing | NO |
Fidelity Go Summary
Fee-conscious investors savvy enough to spot that Fidelity Go bucks the trend of most robo-advisors and includes, as opposed to passes on to clients, investment expenses, will be especially pleased that the management fees are so low.
Customers at both Fidelity Investments and Fidelity Go will also be thrilled to discover that the bells and whistles available at Fidelity Investments, such as extensive research and financial planning tools, are available on the Fidelity Go platform and easily viewable.
For investors who value tax strategy optimization, Fidelity Go leaves much to be desired but it remains to be seen whether human management of portfolio selections versus a purely technology-powered robo-advisory approach leads to outperformance.