InvestorMint provides personal finance tools and insights to better inform your financial decisions. Our research is comprehensive, independent and well researched so you can have greater confidence in your financial choices.
OptionsXpress was acquired by Charles Schwab Corporation in 2011. OptionsXpress has consistently been awarded top-star rankings in Barron's Magazine, and been awarded top rankings by personal financial publications, including Forbes and Kiplinger's.
OptionsXpress as its name suggests has a core expertise in serving options traders. The trading platform caters to options traders of every level: beginners can find extensive training to get up to speed on basic options strategies and experienced options traders can place virtually any options strategy conceivable. Beyond options trading, OptionsXpress also serves futures traders well.
Rates are competitive, particularly for frequent traders who may enjoy volume discounts.
OptionsXpress Spotlight
OPTIONSXPRESS SPOTLIGHT

InvestorMint Rating

4 out of 5 stars

Commissions: $4.95 per trade
Account Minimum: $0
Promotion: 50 commission-free trades with transfer of $5,000 or more
OptionsXpress Customers
OptionsXpress trading platform is best for active options traders as well as futures traders.
OptionsXpress has superb customer service features including live chat, phone and email support. When we called representatives by phone, we found them to be highly knowledgeable about advanced options strategies, capable of rapidly executing orders, and clearly articulating options trading strategies. Support staff are knowledgeable across the whole gamut of offerings from options to futures and from stocks to mutual funds. OptionsXpress trading platform is best for traders who are:
Options traders
Futures traders
Stock traders
Active traders
Self-directed
Common options trading strategies may be executed on the OptionsXpress platform, including:
Covered calls
Married puts
Collar Trades
Ratio put backspread
Ratio call backspread
Iron butterfly
Iron condor
Bull put spreads
Bear call spreads
Credit spreads
Debit spreads
Bull call spread
Bear put spread
Combination trades
Straddle
Strangle
New traders will find OptionsXpress's virtual trading platform an excellent testing ground to practice new options trading strategies. Although back-testing and customization isn't as advanced as on the thinkorswim® trading platform, the OptionsXpress trading platform user interface is more friendly, especially for new traders.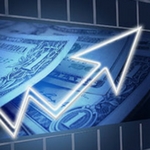 This list ranks the top stocks daily based on our proprietary algorithm. FREE Bonus: 3 Stocks To Double This Year

View this list for FREE now!
OptionsXpress Promo Deal
OptionsXpress is offering a promo deal to new account holders:
Get 50 free trades when you open an account with OptionsXpress and transfer $5,000
---
➤ Free Guide: 5 Ways To Automate Your Retirement
---
OptionsXpress Pros and Cons
OptionsXpress trading platform has pros and cons as described below.
| | |
| --- | --- |
| OptionsXpress Pros | OptionsXpress Cons |
| ✅ Options Trading: OptionsXpress trading platform has a core competency serving active options traders. The company has options in its DNA which means, unlike some better known brokers, OptionsXpress can typically serve you rapidly when placing advanced options trades, and their algorithms and staff have a deep understanding of margin implications for combination strategies. | ❌ Costly For New Options Traders: OptionsXpress targets experienced options traders and rewards them with volume discounts but new options traders are penalized with high cost structures that don't compare favorably to discount brokers with deep options expertise like TastyWorks. |
| ✅ Virtual Trading Platform: OptionsXpress has an excellent virtual trading platform that simulates all the functionality of its real world trading platform. This allows for a risk-free opportunity to learn options strategies. | ❌ Mutual Funds Costs: Although OptionsXpress parent company, Schwab, has no-transaction-fee (NTF) mutual funds, OptionsXpress customers don't receive the benefit. |
| ✅ Educational Resources: OptionsXpress hosts webinars, provides video on-demand education, and because Schwab owns OptionsXpress, you can also visit representatives in person at local branch offices. | ❌ Customization & Back-testing: For experienced traders looking to perform extensive back-tested simulations and custom scans and screens, OptionsXpress falls short compared to thinkorswim®. |
| ✅ Free Broker Assistance: Across the brokerage landscape, few brokers offer free trade execution assistance but OptionsXpress stands out among its peers in so doing. | |
| ✅ Automatic Order Optimization: Frequent traders will appreciate the Walk Limit feature from OptionsXpress that mitigates the need to track and adjust orders by doing so automatically. | |
| ✅ Trade Ideation Tools: What strategy is best in high volatility environments? How can you take advantage of quarterly earnings? What options strategy works best in a trending market? OptionsXpress provides suggestions to these and many other queries via its Idea Hub and Trade Pattern ideation tools. | |
| ✅ $0 Account Balance Minimum: No minimum account balance threshold applies to standard, taxable brokerage accounts but qualified IRA accounts have a $200 account balance minimum. | |
OptionsXpress Securities
OptionsXpress caters to the following securities.
Stocks
Options
Bonds
Futures
ETFs
Mutual Funds
Advertisement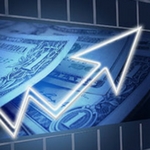 This list ranks the top stocks daily based on our proprietary algorithm. FREE Bonus: 3 Stocks To Double This Year

View this list for FREE now!
OptionsXpress Fees
OptionsXpress fees are charged on trading transactions as follows.
Security
Fees
Stocks
$4.95 Flat Rate
Options Standard Rate
$4.95 plus $0.65 per contract
Futures
$3.50 per contract
Mutual Funds
$9.95 + Load Fee
Margin rate range
6.00%-8.25%
Transfer fees
$60 (outgoing account transfer)
Broker-assisted trades
$0
Account Balance Minimum
$0 regular account<
$200 IRA account
IRA Closing Fee
$50
OptionsXpress Platform Features
Type
Capability
Desktop
YES
Mobile
YES
Customer support
Mon-Fri 7am-8pm ET
Live Chat
Support at local Schwab branch offices
Real-time data
FREE
Research
FREE
Chart Tools
FREE
ETFs
Commission-free ETFs from Schwab platform available to OptionsXpress customers
OptionsXpress Summary
OptionsXpress targets active options traders, provides excellent ideation tools such as IdeaHub and Trade Pattern, offers no account balance minimums on non-qualified accounts and just $200 minimums on IRA accounts, has attractive volume discounts, extensive and capable support staff, and beyond options traders, serves futures trades and facilitates mutual fund investments too.
Advertisement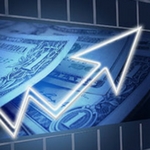 Mr. Market is fickle and emotional... After ten years of going up in a nearly unbroken line, he abruptly decided to reverse course...

And usher in a bear market that has crushed portfolios — But while most investors were going through the worst year since the Global Financial Crisis...

A small group of 3,700 people had the chance to collect instant "bonus payouts" courtesy of Mr. Market every week.

All thanks to a method most investors have no idea about… watch this demo showing how it works.