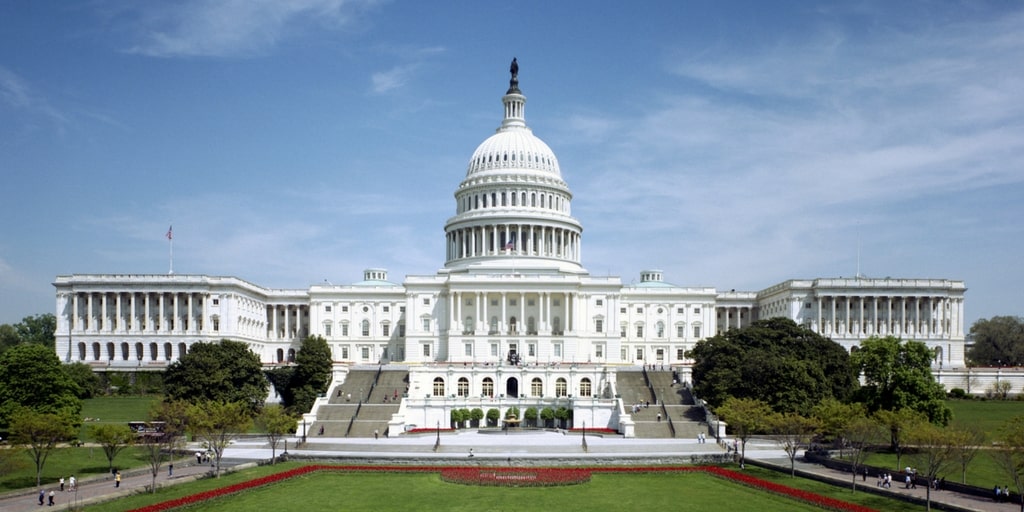 After paying so much in taxes each year, wouldn't it be nice to reclaim a little bit of money from the government? It turns out there are more than a handful of ways to get free money from the government.
From health insurance to child care, the government has programs that you can tap into to reclaim some money for your own wallet.
Government Health Insurance
Tax Credit
It's no secret that the cost of private health insurance is astronomical. A company like HealthSherpa can help you to compare rates in your local area. But if you purchased government health insurance, you might be eligible for a tax credit.
Healthcare.gov is the government's health insurance marketplace where you can buy coverage for you and your family. And when you do, you may qualify for a tax credit towards your insurance premiums.
If you want the credit paid to yourself, you can elect to have it issued during tax filing season or, if you prefer, it can be paid directly to the insurer.
The tax credit may only be available for as long as Obamacare, otherwise known as The Affordable Care Act, remains alive, but until then it's an easy way to reclaim money that would otherwise be left in government coffers.
Pell Grants For College Assistance
College tuition costs have historically risen at a faster rate than inflation because students legally cannot discharge student loan debt, even in bankruptcy.
Universities know that students may not be able to afford tuition rates but can take on debt from student lenders, and so annual tuition costs keep rising.
But you are not alone when it comes to getting help paying for college tuition because the government permits you to submit a Free Application For Federal Student Aid, FAFSA.
By so doing, you could qualify for a Pell Grant, which is a subsidy provided by the federal government to students who need financial assistance to pay for college.
Pell Grants are available to students who have not yet earned a bachelor's degree and are enrolled in a participating institution.
The amount of money provided to applicants is not chump change. In the past, University of Phoenix students collectively received grants totaling almost $100 million.
The maximum amount available to any individual student is $5,920 for the 2017-18 academic year.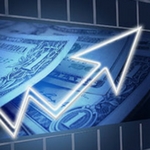 Here's something investment expert Nilus Mattive has never discussed publicly before...

He believes right now is the best time to consider putting some money into the cryptocurrency markets. Let him show you the seven big cryptos that could go to zero, as well as some of his favorite plays and strategies for 2023.

Watch this free video and see for yourself.
Get Financial Help
Paying For A Home
If your income falls below certain threshold amounts, which vary by state, you may be eligible to qualify for a down payment assistance program.
Some states have just one program while others offer multiple programs to help home buyers get on the property ladder.
What is confusing about the programs it that are generally labeled differently but don't let that stop you from investigating the program that may work best for you based on where you want to buy your home.
Here you can visit FHA downpayment grants by state:
State
Program Name
Alabama
Alaska

Affordable Housing Enhanced Loan Program

Arizona

Family Housing Resources Down Payment Assistance
HOME Plus Home Loan Program
Pathway To Purchase Down Payment Assistance

Arkansas

Arkansas Development Finance Authority

California

California Homebuyer's Downpayment Assistance
Extra Credit Teacher Home Purchase Program
MyHome Assistance Program

Colorado

Turnkey Mortgage Program
Metro Mortgage Assistance Plus Program

Connecticut

Downpayment Assistance Program

District of Columbia

DC Open Doors Down Payment Assistance

Georgia

Georgia Dream Homeownership Program
Homestretch Down Payment Assistance Program

Idaho

Good Credit Rewards Program

Illinois

Down Payment Plus Programs

Indiana

Next Home
Homebuyers Assistance Program
First Time Home Buyer Down Payment Assistance

Kansas

Kansas Housing Assistance Program

Louisiana

Expand To Homeownership
First-time Homebuyers Assistance Program
Home Buyers Assistance Program Participation Initiative (HAPPI)
Home Buyer Assistance Program (HAP)
Southern Mortgage Assistance Program
Market Rate GNMA Program
LHC Preferred Conventional Program

Maryland

Maryland Mortgage Program

Michigan

Michigan First Home Down Payment Assistance
Michigan Next Home Down Payment Assistance

Nevada

Home at Last Access Down Payment Assistance Grant
Home Is Possible Down Payment Assistance Grant

New Hampshire
New Jersey
New York

First Home Club Matched Savings Program
ACRHA Acquisition/Rehabilitation Grant
Home Acquisition Program (HAP)
Homebuyer Incentive Program (HIP)
First Time Home Buyer's Program
Housing Opportunities Foundation Individual Grant Program

North Carolina

NC Home Advantage Mortgage Program

Ohio

Cuyahoga County Down Payment Assistance Program

Tennessee

Great Choice Loan Program

Texas

My First Texas Home – Taxable Mortgage Program
Hill Country Home Down Payment Assistance

Virginia

HOMEownership Down Payment & Closing Cost Assistance Program

Washington

Tacoma Down Payment Assistance Program
Seattle Down Payment Assistance Program
Pierce County Down Payment Assistance Program
Opportunity Down Payment Assistance Program

Wisconsin

Easy Close Advantage Program
Source: FHA
---
➤ Free Guide: 5 Ways To Automate Your Retirement
---
Find Missing Money
When you move home or when mistakes are made on financial forms, money that is owed to you can sometimes go unclaimed.
The National Association for Home Treasurers has partnered with Unclaimed.org to connect you to money that you are due but may have slipped under the radar and been forgotten.
In the fiscal year 2015, over $3 billion was returned to rightful owners by state government unclaimed property agencies.
It may be that you are due an insurance claim, a lost bank savings account or some stocks. Whatever the lost property, it doesn't hurt to conduct a free search to find out if there's some money owed to you.
Nevertheless, keep in mind a word of warning when it comes to finding missing money. Some companies will charge you a fee to conduct the search on your behalf. But many states don't provide complete information to third parties so be wary of advertisements that require you to pay to search for missing money.
The bottom line is all the searches can be conducted 100% free of charge by visiting Unclaimed.org or MissingMoney.
Get Child Day Care Financial Aid
If you have kids, you know only too well how much it costs to pay for child day care.
The government is equally aware of the financial burden on parents, which is why the U.S. Department of Health and Human Services administers a fund that provides states and territories with money for families to financially support child care expenses.
Child Care Aware® of America provides a helpful chart so you can see the average cost of child care in your state.
For example, the average annual cost of child care in California is $22,460 while the average annual cost of child care in Oklahoma is $11,852.
Each state has its own dedicated Office of Child Care that you can contact to help you support your children.
Advertisement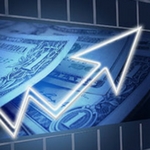 As you've no doubt seen on the news, our economy is facing uncertain times ahead. Inflation continues to skyrocket, the Fed has been failing us left and right, and the government is in shambles. As it stands, your money is not safe. But there is hope, the Inflation Survival Plan will tell you everything on how to not only survive, but actually thrive through this harsh economic change.

So don't wait until it's too late, act now and secure your future TODAY!
Get Financial Help
Paying Your Bills
You probably don't have to worry much about heating bills if you live in Florida but your neighbors a few states north may be paying through the roof to stay warm during the winter months.
For low income families who struggle to pay these high heating costs, the government offers a Low Income Home Energy Assistance Program.
Residents in U.S. states and territories are eligible for financial assistance.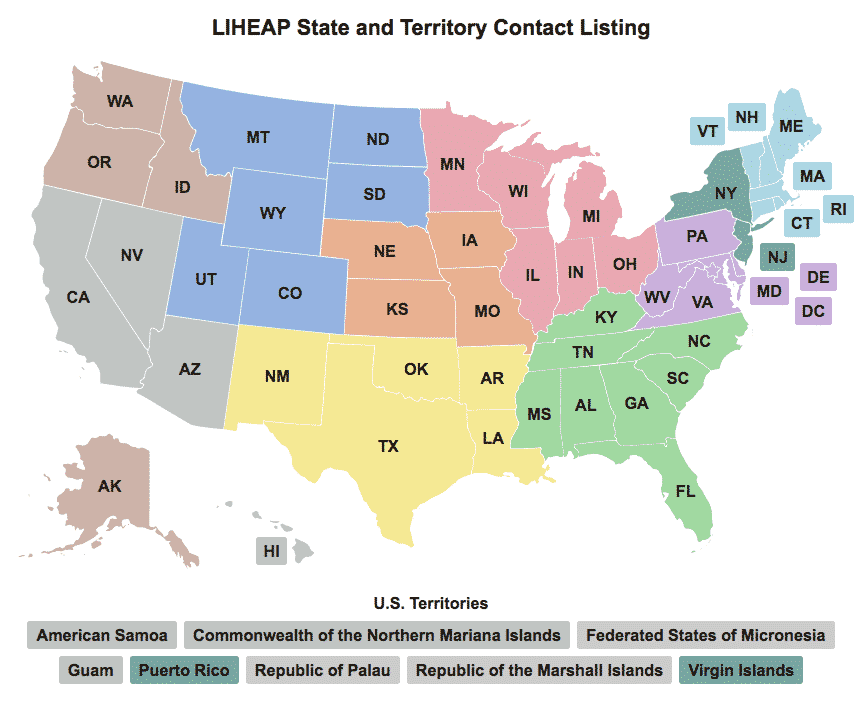 If your income falls below a certain threshold, you may also qualify for the Lifeline Program, which provides a discount on phone services and in 2016 included Broadband also.
Get Free Government Money
To Avoid Foreclosure
Nobody ever wants to experience the financial strife of a home foreclosure but if you are hit with the unfortunate circumstance where you need to consider it, reach out to the Home Ownership Preservation Foundation (HOPE).
HOPE has helped millions of homeowners avoid foreclosure and may be a good last resort if you are on the verge of losing your home.
Health Insurance For Kids
Any parent will know well the struggle of keeping up with health insurance payments for kids.
As health insurance costs continue to climb, many parents will be relieved to know that millions of kids now qualify for free or low-cost health and dental coverage through Medicaid and the Children's Health Insurance Program (CHIP).
Prescription drugs, hospital stays, and doctor visits are covered along with most other health related costs.
Government Tax Assistance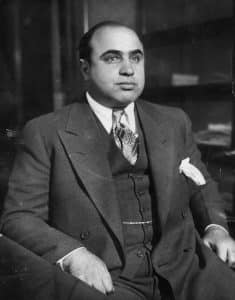 If Al Capone learned one thing, it is that you don't mess with the IRS.
And any wage-earning citizen would do well not to cross the government agency when it comes to tax filing.
But what do you do if you are a low-income earner who needs help filing taxes?
VITA, otherwise known as Volunteer Income Tax Assistance, is designed to help people earning less than $54,000 to prepare taxes at no cost.
Get Government Help When
Starting A Business
Starting a new business is an expensive endeavor. You have start-up costs, sales, marketing, operations, and perhaps merchant fees, technology costs, and a host of other expenses to finance.
The U.S. Small Business Administration is aware of the financial burden on the shoulders of entrepreneurs and provides an extensive list of funding programs, including:
Loans
Investment Capital
Disaster Assistance
Surety Bonds
Grants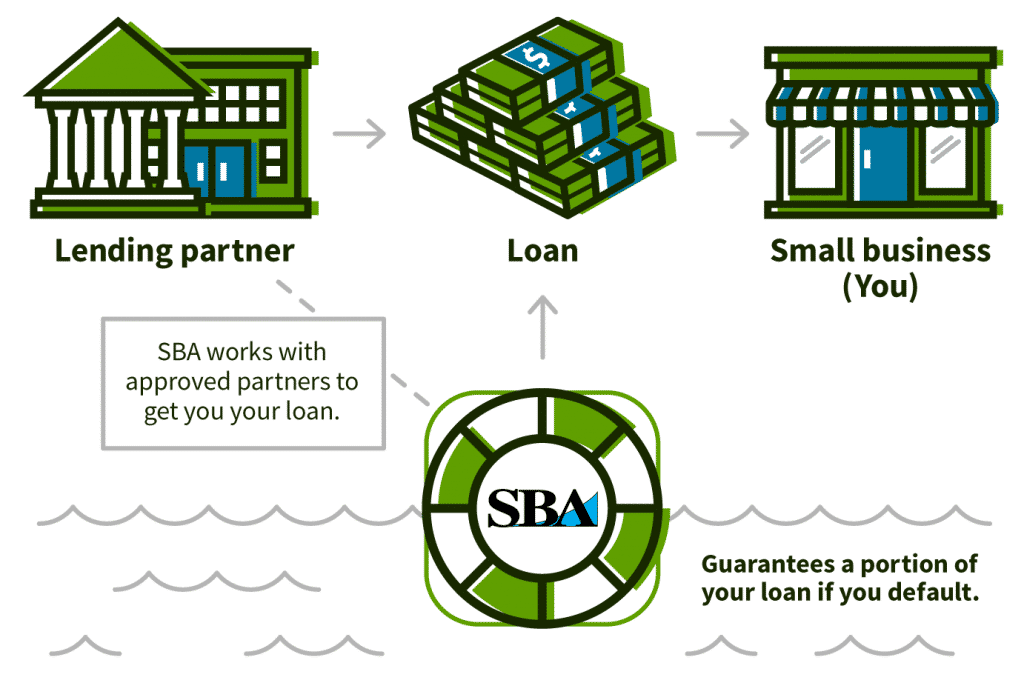 >> Find Out How To Invest Money Wisely
>> How Much Does The Top 1% Make?
>> Will The Stock Market Crash?
Advertisement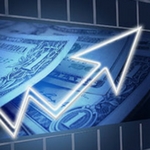 This list ranks the top optionable stocks daily based on trend, volume, price and our proprietary algorithm. FREE bonus: a strategy for generating income in 8 minutes per day.

View this list for FREE now!