The PayPal Cashback Mastercard® is a credit card that offers cash rewards to customers. You can get cash back from every purchase you make using the card, making it an attractive option for customers who use credit on a regular basis.
This card is exclusive to PayPal customers, so you'll have to set an account up before you can apply for this card, which includes perks like:
2% cash back on each purchase
No annual fee1
No foreign transaction fee
No limit on cash rewards
We've put together a handy primer about the PayPal Cashback Mastercard® so that you can get all the information you need in one place.
PayPal Cashback MasterCard Spotlight
PAYPAL CASHBACK MASTERCARD® SPOTLIGHT

Investormint Rating

4.5 out of 5 stars

2% Cash Back On Each Purchase
Unlimited Cash Rewards
No Annual Fee

via PayPal secure site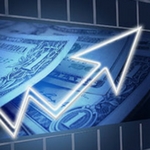 Biden's disturbing new government program may be worse than Obama's. You are at risk for having your bank account frozen. A former bank regulator is blowing the whistle on Biden's frightening plan to take over your money.

Discover the immediate steps you need to take now.
PayPal Cashback MasterCard Features
The PayPal Cashback Mastercard offers 2% cash back* on every purchase you make with the card.
There are no minimum purchase requirements, so you can use the card as often or as sparingly as you'd like and still earn cash rewards. However, the more you spend, the more cash you'll get back based on 2% of the purchase totals.
Unlike many cards, PayPal does not require your rewards balance to reach a minimum threshold before you can receive benefits. You can redeem rewards right to your PayPal balance*.
A big perk is that there are no restrictions on what type of purchases are eligible for cash back rewards. Even better, there are no pesky conditions to keep track of, such as rotating rewards categories.
For security-minded cardmembers, PayPal also offers zero liability on fraudulent purchases and PayPal Protection on all purchases made through PayPal using this card.
It's not all sunshine and roses though. A drawback for new cardmembers is that no sign-up bonus is offered. No introductory APR nor annual bonus is offered either. However, you won't be charged an annual fee1 either, so you'll save money yearly on using this card over some others.
Another blot on the copybook so to speak is the high APR. The variable annual percentage rate on this card is between 22.24% and 29.24% (as of 7/1/2019).
If a 0% balance transfer card suits your needs better, consider the Discover-It 0% Balance Transfer card.
Advertisement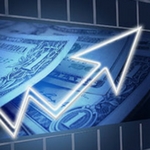 We have the world's leading artificial intelligence forecasting trends in the market. A strategy so precise it achieves a proven accuracy rate up to 87.4%. Check out the next 3 stocks this A.I. has on its radar for you in this free, live training.

Claim your seat now by clicking here.
How To Get Cash Back?
Getting cash back on the PayPal Cashback Mastercard is simple and easy.
You'll start earning cash back as soon as you begin using the card. Every purchase you make with the card is eligible, regardless of what you bought, when you bought it, or how much you spent using your card over the course of the month.
When you are ready to redeem your cash rewards, sign in to your PayPal Cashback Mastercard account and request a rewards redemption.
Important information on redeeming Cash Rewards to your PayPal balance: You need to have a PayPal Cash or PayPal Cash Plus account to have a balance. If you do not have one of those accounts, you can only transfer your Cash Rewards to your bank account or debit card linked to PayPal.
---
➤ Free Guide: 5 Ways To Automate Your Retirement
---
Pros of PayPal Cashback Mastercard
There are several advantages to using the PayPal Cashback Mastercard.
Simple, straightforward cash back program. The PayPal Cashback Mastercard has only one cash back tier. Every time you use your card, you get 2% cash back* on your purchases. You don't have to worry about hitting a minimum threshold to get a higher reward level or about whether your purchases are eligible for the rewards program. Simply take out your calculator and figure out 2% of the total purchase price every time you use the card to figure out what your reward will be. And as an added bonus, the 2% is higher than the industry standard, which is only 1.5%!
No minimum level needed for redemption. You can redeem your cash anytime you need it – even if you only have $5 in your rewards account! You don't have to hit a minimum threshold. So if you find yourself a little short of cash, you can get your rewards with just the click of a button, no matter how small the amount.
It's a regular credit card. Don't be fooled by the fact that it's associated with PayPal, which is an online payment system. Your PayPal Cashback Mastercard is a Mastercard, so you can use it anywhere Mastercard is accepted.
You can use it right away. Because PayPal is an online system, you don't need to get the physical card before you can begin shopping online. Once approved, you can, in most cases, start using your card right away through your account wherever PayPal is accepted. You'll still need the physical card to shop in brick-and-mortar stores, but you can start getting your cash rewards online while your card is in the mail!
Drawbacks of PayPal Cashback Mastercard
No card is perfect, including this one. Here's a few things to consider.
You have to have a PayPal account. The card is associated with PayPal, so you have to set up an account to even apply for it, and if you want your cash rewards you need to request them through PayPal – there is no option to get a check in the mail. It's easy to set up and learn how to use PayPal, but if you aren't a fan you might not like this card.
No sign-up bonuses or introductory APRs. PayPal doesn't offer anything special to new customers to entice them to sign up. Equally, it doesn't require you to pay an annual fee so you save money that way. An introductory APR would be a nice thing to have since PayPal charges a higher-than-average APR on account balances.
Associated with a bank ranked so-so in customer service. PayPal Cashback Mastercard is issued by Synchrony Bank, which gets so-so ratings for customer service according to ConsumerAffairs.
Higher than average APR, especially if you have poor credit. If you carry a balance, you may end up paying a lot more in interest on this card than on some other cards.
Advertisement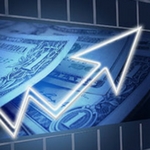 Thanks to forgotten 50-year-old legislation, often ignored by investment advisors, gold bugs, and silver hounds... You can now collect $10,000 or more in free silver.

Millions of Americans know NOTHING about this... Because it exploits a "glitch" in the IRS tax code that helps protect your retirement... While paying ZERO TAXES & PENALTIES to do it. That's why you need to see this NOW.

Click Here to get all of the details in this FREE Kit
PayPal Cashback Mastercard Credit Score Minimum
PayPal's terms and conditions state only that you have to have a PayPal account in good standing to be eligible for this card. However, approval is subject to Synchrony Bank's conditions.
In practice, it's probably best to have a credit score closer to 700 or more than 600 before applying for this card.
Foreign Transaction Fees?
There are no additional transaction fees if you make purchases in foreign countries using this card so feel free to hop on that flight to Paris, Rome, Madrid or Tokyo and spend worry-free.
While quite a few other cards charge no foreign transaction fees, many charge an annual fee. What makes this card stand out from the pack is you don't have to pay an annual charge in order to receive the perk of avoiding foreign transaction fees.
Is PayPal Cashback Mastercard Right For You?
If you are the kind of person who shops a lot but usually pays your credit cards in full at the end of the month, this card may be a good option for you.
It's ideal for cardholders who want to avoid the hassle of keeping track of rotating categories too. Some other cards offer higher rewards on certain categories, like groceries or gas, but only at certain times of the year. These types of credit cards require cardholders to be vigilant year-round to make the most of their rewards.
The PayPal Cashback Mastercard is a good fit for both travelers and non-travelers. If you do fly abroad, you won't be hit with forex fees. And if you don't travel, you're not missing out choosing this card versus some other cards that offer more points for travel, albeit usually for an annual fee.
For cardholders who like cash vs points rewards, this card is a hit. You don't have to scratch your head with any complicated math converting points systems to cash rewards. Instead, you can see right away what you'll get back in cash: 2% on every purchase. Simple!
You can still get this card if you have less than stellar credit, but your APR will be higher and if you don't pay off your balance at the end of the month, you could be looking at paying a lot in interest.
How To Apply For The PayPal Cashback Mastercard
You can set up an account in minutes and then fill out your application. Once you apply, PayPal provides you with an instant approval decision. If you are approved, your PayPal Cashback Mastercard will appear in your PayPal account right away, allowing you to make online purchases with it even before you get the card.
PayPal will check your credit and give you an instant decision about approval.
FAQ
Is the PayPal Cashback Mastercard the same as the PayPal Extras Mastercard?
The PayPal Cashback Mastercard differs from the PayPal Extras Mastercard, which also offers cash back on a tiered basis. Customers cannot have both of these cards at the same time.
Terms and Disclosures
*Purchases subject to credit approval. See Rewards Program Terms for details and restrictions. To earn Cash Rewards, you must have an open account with PayPal in good standing to which your Card Account is linked. If your account with PayPal is closed for any reason or if your Card
Advertisement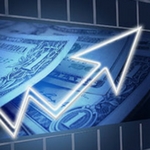 Biden's not holding back... He's warned you that he plans to raise: Income taxes, death taxes, capital gains taxes & corporate taxes. Some or all of which WILL affect you or your family in one way or another... But it's not too late... yet.

Thousands of Americans are getting their FREE IRS LOOPHOLE KIT to discover the secret to protecting your retirement savings from Biden, and inflation...

CLICK HERE to request a FREE Copy of the Guide To IRS Loopholes For Your IRA/401(k)