Nicole Scherzinger was born in Honolulu, Hawaii, but back then, she wasn't Nicole Scherzinger at all. Her parents named her Nicole Prescovia Elikolani Valiente, and that was the name she went by during her childhood in Louisville, Kentucky. 
When her mother remarried and took the surname Scherzinger, Nicole elected to do the same. At the time, no one knew that name would someday belong to the lead singer of one of the bestselling female bands of all time. 
Scherzinger always had her eye on stardom. Legend has it she caught the music bug when she received a Whitney Houston cassette as a gift. Scherzinger began her career as an entertainer during her high school years at the Youth Performing Arts School at DuPont Manual High School. 
After graduation, she went on to Wright State University, where she majored in theatre and minored in dance. While in college, she had leading parts in productions of Guys and Dolls, Chicago, and Show Boat. However, Scherzinger didn't stay long at Wright State. In 1999, Scherzinger left Wright State to join the band Days of the New. 
By 2001, she earned a spot in the all-girl pop group Eden's Crush. However, those early successes were just the beginning. Soon, Scherzinger earned national and international recognition with the Pussycat Dolls, and she took part in various projects that built her reputation — and her fortune. 
Fans still follow Scherzinger, eager to see her next move. Whether she propels her career forward as a musician, television personality, or something else entirely, one thing is certain: Nicole Scherzinger's net worth and her varied talents give her nearly unlimited options.
Nicole Scherzinger Rise to Fame
Nicole Scherzinger launched her career when she was selected to perform with Louisville, Kentucky's own Days of the New in 1999. The band, which debuted in 1996, was already successful with millions of albums sold and multiple top 40 hits. One song in particular — Touch, Peel and Stand — held Billboard's number one slot for 17 weeks. 
After a bit of drama, some band members went their separate ways, opening up a spot for Scherzinger to join. She sang backup vocals from 1999 to 2000 alongside founder, lead vocalist, and guitarist Travis Meeks. 
Scherzinger's experience with Days of the New gave her the confidence she needed to compete with some of the industry's best. She took part in the television series Popstars against hundreds of ambitious musicians, and she won a spot in the top five. 
Those five finalists formed the group Eden's Crush at the end of 2000, and they soon released a hit single, Get Over Yourself. The song reached eighth place on the Billboard charts, and the band's album Popstars hit sixth place. 
Eden's Crush achieved its share of fame before the artists went their separate ways in late 2002. The timing was just right for Scherzinger to find her next project — the one that would make her a star.  
Nicole Scherzinger Pussycat Dolls
The Pussycat Dolls didn't start as a pop band. When the band formed in 1995, it was more of a burlesque troupe. However, in 2003, the group changed its focus and brought Nicole Scherzinger on board as the face of an all-girl music franchise. 
As lead vocalist, Scherzinger was front and center while the Pussycat Dolls enjoyed worldwide fame and fortune. Their first album, PCD, released in 2005, went multi-platinum thanks to number-one hits like Buttons, Don't Cha, and Stickwitu.
In 2008, the Pussycat Dolls released Doll Domination — an album met with similar enthusiasm for hit singles like I Hate This Part, When I Grow Up, and Jai Ho! (You Are My Destiny). 
The Pussycat Dolls toured the world in 2009, promoting their album and connecting with fans. Unfortunately, some of the band members were uncomfortable with playing supporting roles while Scherzinger took the lead. Interpersonal conflict resulted in a decision to break up the group in 2010.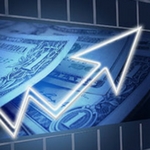 This "heartland" town 2,400 miles away from Silicon Valley will be the NEW playground for America's 1%-ers.

Learn more here.
Nicole Scherzinger Big Fat Lie
When the Pussycat Dolls disbanded, some fans wondered whether Nicole Scherzinger would fade away. However, she wasn't prepared to retire — in fact, she believed her career was only at its start. After all, Scherzinger had written some of the Pussycat Dolls' biggest hits, intending to release them as a solo artist. She knew she had the skills and talent needed to launch a new chapter in her music career. 
Scherzinger released her first solo album, Killer Love, in 2011. That collection included the chart-topping song Don't Hold Your Breath, which many critics applauded. The consensus was that Scherzinger's solo work was far better than anything she did with the Pussycat Dolls. 
She followed Killer Love with another album, Big Fat Lie, in 2014. The title song was one of Scherzinger's most personal creations, as it chronicled her struggle with an eating disorder. During an interview about Big Fat Lie, Scherzinger said: 
This is me finally being revealed. I think we all have our own big fat lies. The lies that we tell ourselves. You know, things aren't always what they seem. I think people will be able to relate to that.
They did. Although Scherzinger's financial success as a solo artist never matched that of the Pussycat Dolls, most people agree that the album showcased Scherzinger's true musical talents. 
---
➤ Free Guide: 5 Ways To Automate Your Retirement
---
Nicole Scherzinger The X Factor
In between the Pussycat Dolls and releasing solo albums, Nicole Scherzinger kept very busy. She won Dancing with the Stars in 2010 and then supported other newcomers to the entertainment industry as a judge for television talent shows. These included The Sing-Off from 2009 to 2010 and Australia's Got Talent in 2019. However, with television, she is best known for her work on The X Factor. 
Scherzinger served as a judge for the US and UK versions of The X Factor. In her first year, Scherzinger mentored artists in the boys category. Her training was effective, and she was the first judge in the program's history to see all of her mentees make it to the quarter-finals. One of those artists — James Arthur — won the championship that season. 
During the 13th season of The X Factor, Scherzinger mentored the boys category — and once again, she trained a champion. That year, Matt Terry won the series, perhaps partly because of a stunning duet in which he and Scherzinger sang Prince's Purple Rain. 
In 2017, Scherzinger was asked to mentor the Over 30s group, which she did to outstanding success. While she took some time off from the program, she returned to pair up with judges Simon Cowell and Louis Walsh for X Factor: Celebrity.
This is a snapshot of Scherzinger's mentees and their success on the program: 
2011 – Over 30s Category – Runner Up – Josh Krajcik
2012 – Boys Category – Champion – James Arthur
2013 – Girls Category – Fifth Place – Tamera Foster
2016 – Boys Category – Champion – Matt Terry
2017 – Over 28s Category – Third Place – Kevin Davy White
2019/Celebrity – Over 31s Category – Third Place – Jenny Ryan
2019/The Band – Girls Category – Champion – Real Like You
Nicole Scherzinger Fashion Ventures
For someone who spends years in the spotlight, Scherzinger would agree that fashion takes on an important role. After the Pussycat Dolls separated, Scherzinger explored her interest in fashion through a partnership with apparel retailer C&A. Scherzinger started with a line of lingerie and accessories like jewelry, handbags, and shoes. These were available for purchase in Brazil. 
She then entered a partnership with e-commerce retailer Missguided. Her self-designed line included 30 unique pieces that immediately attracted consumer attention.
Scherzinger's fashion line sold well, which certainly benefited her financially. However, the real winner was Missguided. The sale of Scherzinger's creations delivered a 70 percent increase in profit for the site. 
Advertisement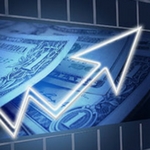 How a 300-square-mile stretch of America's Heartland could power a multi-billion-dollar tech boom… and create a new generation of American millionaires

Learn more here.
How Much Is Nicole Scherzinger's Net Worth?
Fame and fortune are a given when you are a part of one of the world's bestselling all-girl bands — not to mention a variety of notable projects in the decade since. Industry experts estimate that Nicole Scherzinger's net worth is at least $14 million — but that figure is still growing. 
Scherzinger is always on the move, planning new projects and testing new skills. For example, she took part in a 2014 West End production of Cats, and she played the lead role in the 2017 remake of the classic film Dirty Dancing. 
Nicole Scherzinger Awards
Years of success as a singer and songwriter earned Nicole Scherzinger her fair share of awards. These are some of the most notable: 
2006 – ASCAP Pop Music Awards – Most Performed Songs for Buttons
2008 – BMI Pop Awards – Award-Winning Song for Buttons
2012 – Cosmopolitan Awards – Ultimate Fun Fearless Female
2013 – Cosmopolitan Awards – Ultimate TV Personality
2013 – Glamour Awards – TV Personality 
2013 – Harvard Foundation – Cultural Rhythms Artist of the Year
2013 – The Asian Awards – Outstanding Achievement in Music
She was also nominated for some impressive honors, including: 
2006 – Grammy Awards – Best Pop Performance by a Duo or Group for Stickwitu
2009 – MTV Video Music Awards – Best Choreography for Jai Ho! (You Are My Destiny)
2011 – MTV Italian Music Awards – Best Look
2014 – MTV Europe Music Awards – Best World Stage Performance
2015 – Laurence Olivier Awards – Best Actress in a Supporting Role in a Musical for Cats 
2017 – National Television Awards – Best TV Judge for The X Factor
Accolades like this have boosted Nicole Scherzinger's net worth into the multi-millions. 
Nicole Scherzinger Net Worth Summary
Given how hard Scherzinger works, it is no wonder Nicole Scherzinger's net worth tops $14 million. However, despite amassing a fortune, she has no plans to leave the spotlight. Among other upcoming projects, Scherzinger plans to join a Pussycat Dolls reunion tour. 
Scherzinger has loyal fans who are thrilled to support her work — no matter the format or forum in which that work appears. They anxiously await her next move, and they are quite certain she has the talent to exceed the success of the Pussycat Dolls if she so wishes. 
Advertisement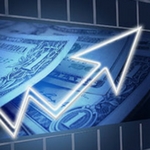 In times of inflation, gold prices have an inverse relationship with the markets, growing in value during market volatility. Amid economic instability, some retirement savers see precious metals, as an opportunity for profit and wealth preservation. Get the practical insights to take back control of your retirement with safe-haven assets like Gold & Silver.

Download the latest Global Gold Report, featured in Fortune Investors Guide.