Shopping around for student loans can be a daunting task. But for Rhode Island students and residents, RISLA is a top-rated lender that offers private student loans and student loan refinancing.
Whether you are looking for an undergraduate student loan, graduate student loan, or refinancing, RISLA provides low interest rate loans for terms of up to 15 years.
As long as you are a resident of Rhode Island, you can qualify for a private student loan even if you attend school elsewhere. Or if you are not from Rhode Island but attending college in the state, you are also eligible to apply.
If you meet the eligibility criteria, RISLA is a top rated lender that should be on your radar. Here's why…
RISLA Spotlight
RISLA SPOTLIGHT

InvestorMint Rating

4 out of 5 stars

Private Student Loans: Up to $150,000
Student Loan Refinancing: Up to $250,000
Loan Duration: Up to 15 years

via RISLA secure site
RISLA Review: Private Student Loans
RISLA, which is short for Rhode Island Student Loan Authority, makes private student loans available for term lengths of 10 and 15 years.
To qualify for a RISLA private student loan, you will need to be a resident of the state of Rhode Island or attend an eligible school there, and be a permanent resident or U.S. citizen.
Loan amounts as low as $1,500 and as high as $150,000 per borrower are available to eligible undergraduate students who need to possess a good credit score.
As a student, it may be too high a hurdle to jump to have a good credit score. But fear not, RISLA wins high marks with borrowers for its flexibility, which is evident in all sorts of ways, including:
Co-signer friendly policy
Income-based repayment plans
Competitive interest rates
Is My Co-Signer Eligible?
If you don't have a good credit score but your co-signer does, you may still be eligible for a loan.
Co-signers must meet the following minimum standards:
Credit score of 680 or higher
Income of $40,000 per year or higher
Debt-to-income of 50% or lower
The reality is most students do borrow with the help of a co-signer, and it improves your odds of winning loan approval because RISLA's risk is reduced.
After making on-time payments for 24 months consecutively, your co-signer may be released from the loan provided you meet the minimum requirements for annual income and creditworthiness.
How Income-Based Repayments Work
Not all lenders are on the side of borrowers. Some predatory lenders set high rates and demand repayment regardless of how affordable it is for you.
But RISLA earns brownie points for its repayment policy, which enables you to make repayments based on your income. This helps to ensure that student debt repayments fit your budget.
Credit Score vs Loan Term
As a private student loan applicant, your credit score is less important in setting your interest rate than your loan term.
The usual rule of thumb is that the longer the loan duration the higher the interest rate charged so expect a higher rate by choosing a 15 year term versus a 10 year term.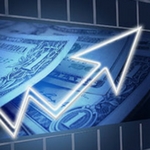 The Federal Reserve has a disturbing plan that is getting ready to roll out as soon as May. This is a lot more than printing trillions of dollars or manipulating interest rates. It's about every checking account, every purchase and every money transfer in America — including yours and mine. 

Click here to discover how to protect your money
RISLA Payment Methods
RISLA makes two repayment options available to borrowers of private student loans:
Immediate
Deferred
The cheaper option is immediate repayments because the time span is shorter, 10 years versus 15 years for deferred repayments, so less interest will accrue.
However, it may be difficult to pay back your loan while in school, especially as the clock starts ticking within a few weeks of receiving your loan proceeds.
For many borrowers, the only option is to begin making student loan repayments upon graduation. In that case, RISLA provides a 6 month grace period post-graduation in order to allow you a window of time to find a job and start earning a salary.
Repayment Alternatives
Compared to many other private lenders, RISLA goes above and beyond in helping borrowers to pay back their loans.
While they don't go as far as SoFi in helping you to actually find a job if you are out of work, they do offer income-based repayment, deferment, and forbearance options.
Forbearance is available for a period of up to 12 months and may be available to borrowers who are struggling to find employment.
Another possibility is to defer payments to a later date but your overall loan balance will increase during the additional time period because the interest clock keeps ticking and adding to your total debt balance.
The final option is to choose an income-based repayment plan that can extend the life of the loan from 10 or 15 years to 25 years.
The maximum amount of your salary that can be applied to the loan is 15% but the extra 10 years could cause your total balance to balloon higher when factoring in accumulated interest rate charges.
Before choosing the income-based repayment option, calculate the total interest charges you will pay over the life of the loan. You might be surprised to discover just how much extra money you will need to pay over the life of the loan, so it is best to explore other alternatives first.
---
➤ Free Guide: 5 Ways To Automate Your Retirement
---
RISLA Student Loan Refinancing
Top tier private lenders these days, like SoFi and CommonBond, provide student loan refinancing offers at attractive rates.
The idea is to help students consolidate debt and pay less each month than they are currently being charged.
Like other top private lenders, RISLA provides refinancing options to borrowers with good credit and a track record of making on-time payments.
Unlike many other private lenders, RISLA makes income-based repayment options available and even accepts some students who failed to graduate.
Loan Term Lengths
When you are approved for refinancing, you will have the option to choose between a 5, 10 or 15 year loan term length.
As with almost any other loan you might select, the shortest duration will cost you the least in interest rate charges.
However, short loan durations are not always affordable when you run the numbers on your monthly budget, so make sure to balance the cost of interest charges over time with your capacity to make monthly payments.
Maximum Loan Amounts
If you have multiple student loans from private lenders and want to consolidate to a lower interest-rate loan, RISLA has the capacity to refinance anywhere from $7,500 →  $250,000 of student loan debt.
Student Loan Refinancing At A Glance
Penalty Fees
When you choose to refinance your student loan through RISLA, you won't pay any origination fees nor any prepayment penalty fees if you decide to pay off your loan early.
However, a late fee penalty of 6% will be applied, just as it is to private student loan borrowers.
Are Co-Signers Permitted?
You are permitted to apply for student loan refinancing with the help of a co-signer. In fact, most applicants do add co-signers.
If you hadn't previously considered a co-signer, it is well worth evaluating the pros and cons of adding an eligible one to the refinancing application because they likely have greater financial stability which should translate to a lower interest rate on your debt.
Qualification Criteria
To qualify for refinancing, you or your co-signer will need a credit score of 680 or above, an income of $40,000 annually or higher, and a debt-to-income ratio of 50% or less.
You will also need to be a permanent resident or a U.S. citizen, who has previously attended an eligible school.
Even if you didn't graduate, you may still be eligible for refinancing through RISLA, which services all loans.
Repayment Options
For active duty military service personnel, it is possible to defer debt repayments. However, you are not permitted to defer if you choose to return to school.
As with private student loans, you may elect the forbearance option in cases of hardship, such as loss of a job or for medical reasons, for a period of up to 12 months.
And you can also extend your loan term to 25 years as part of an income-based repayment plan as you can with private student loans. But do the math before choosing this option because the interest payments over such a long time period could be larger than you might first expect.
Advertisement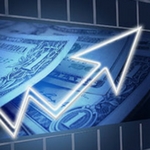 The SV Bank collapse marked the second-largest U.S. bank to close since the Great Recession…'God have mercy on us all': Robert Kiyosaki warned.

Kiyosaki is turning to gold and silver — a popular hedge against inflation. Gold can't be printed out of thin air like fiat money and it's value is largely unaffected by economic events.

'I'm buying gold because I don't trust the Fed," he said.

source: yahoo!news

Ready to dump your paper assets? Get Your Free Gold & Silver Guide Now
RISLA Reviews: Student Loans and Refinancing
RISLA earns high marks as a borrower-friendly lender. From highly competitive interest rates to generous repayment options, the Rhode Island Student Loan Authority is among the best private lending alternatives for Rhode Island residents and those attending school in the state.
Unlike some other private lenders, you won't pay origination or prepayment penalty fees. But don't pay late or you will be stung with a 6% late fee.
And if you are worried about whether your credit score or income are up to par, you can always add a co-signer, provided they meet the minimum eligibility requirements, such as a credit score of 680 or above and income of $40,000 or higher annually.
As private lenders go, RISLA ranks among the very best for undergraduate and graduate student loans, as well as for student loan refinancing.
Advertisement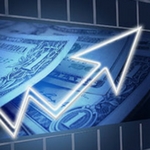 The next 10 minutes could change your life. We've recorded a special sit-down interview with a reclusive millionaire who details how he's closed out winning trade after winning trade throughout the volatility of 2022. In fact, he hasn't closed a single losing trade since 2016. Sounds impossible? It's not - and he'll prove it to you.

Click to see this exclusive sit-down interview