If you want to invest in commercial real estate but don't have the capital to buy a commercial investment property, sufficient credit to take out a large loan, or the inclination to operate a property, this RealCrowd review might be exactly what you have been looking for to get started.
RealCrowd is an online marketplace platform connecting accredited investors with qualified real estate sponsors. It is free to investors and provides a new pool of capital to real estate companies.
Unlike other real estate crowdfunding platforms, RealCrowd doesn't actually own or operate properties, so you won't be charged an ongoing management fee by the platform.
Think of RealCrowd simply as a way for accredited investors to spot commercial real estate investment opportunities at no cost and for real estate companies to access capital through another channel other than a bank or a private personal network.
With over 20,000 investors served, over $2.2 billion transactions, and 55 validated sponsors, RealCrowd has earned its position as a leading crowdfunding platform that can provide an attractive alternative to stock market investing.
RealCrowd Spotlight
REALCROWD SPOTLIGHT

InvestorMint Rating

4 out of 5 stars

Cost To Investors: None
Passive Income Opportunity: YES
Access To Commercial Real Estate: YES
Access To Non-Accredited Investors: NO

via RealCrowd secure site
Why Choose RealCrowd?
RealCrowd is free to investors and provides sponsors an alternative funding source beyond traditional banks and their own networks.
RealCrowd provides significant value to both accredited investors and qualified real estate sponsors.
INVESTORS
The most obvious benefit to investors is RealCrowd is free. If you want to browse commercial real estate opportunities, you can do so at no cost whatsoever.
Beyond attractive pricing, RealCrowd does the hard work of vetting sponsors. To be accepted by RealCrowd, a sponsor must have sufficient transactional history and experience to pitch a deal.
Sponsors fall into one of three tiers:
| | | |
| --- | --- | --- |
| Sponsor Type | Transactional History | Principal Experience |
| Rising Sponsor | $25,000,000+ | 5 years |
| Established Sponsor | $50,000,000+ | 10 years |
| Elite Sponsor | $1,000,000,000+ | 25 years |
As you can see, the hurdle is high to qualify as a sponsor. By establishing such high thresholds, investors can have more confidence that sponsors have a track record of success and the experience needed to navigate commercial real estate deals successfully from start to finish.
Another attractive feature of the marketplace platform is that the deals on offer are exclusive, so if you want in on an investment opportunity, you can only access it via RealCrowd.
A further benefit is that real estate investing offers some significant advantages when compared to alternative investment opportunities, such as stocks, bonds, and cash or savings.
SPONSORS
Approximately 55 sponsors have been approved by RealCrowd, so it is an exclusive group and a significant badge of honor to be accepted and approved to pitch deals.
Once you're in, it's not all smooth sailing because the only way to kick off with an investment is if the property deal you pitch gets fully funded.
Similar to Kickstarter, or other crowdfunding platforms, partial funding is not sufficient to earn the green light to move forward with a project.
You won't receive any capital unless the entire funding requirement is met.
However, when you compare to the old school method of raising capital by tapping into your personal network or getting a loan from a bank, the opportunity to raise money is significantly less cumbersome.
RealCrowd makes it clear to sponsors that you should not view the platform as a lender of last resort. The idea is to prevent real estate sponsors from approaching RealCrowd investors for funding only after a traditional funding source, such as a bank, has been unsuccessful.
On the plus side as a sponsor, you get to do more deals, build your brand, and access more capital using RealCrowd.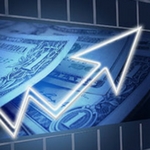 This "heartland" town 2,400 miles away from Silicon Valley will be the NEW playground for America's 1%-ers.

Learn more here.
RealCrowd Highlights
Low-cost Access To Commercial Property Investments
Direct Access To Sponsors: Connect directly with deal sponsors
Geographic Diversification: Nationwide
Property Diversification: multifamily, retail, office, industrial, development & fund
---
➤ Free Guide: 5 Ways To Automate Your Retirement
---
How RealCrowd Works
After you sign up, your accredited investor status will be verified and thereafter you can review real estate investment opportunities, review and execute documents online, and connect directly with sponsors to transfer funds.
Historically, only pension funds and institutions had free access to commercial real estate deals, but RealCrowd has a mission to transform the real estate industry by making it equally easy for accredited investors.
The way it works is simple.
Step one, you create an investor profile. Your accredited investor status is verified after this step, and it is used to fill the real estate company's subscription documents.
To securely automated certification at no cost to you, RealCrowd partners with VerifyInvestor.com.
When your investor profile is selected, you will be directed through the VerifyInvestor.com process.
In the penultimate step when your certification is approved, you will receive subscription documents to your inbox for review and signature online.
Once you are on the website, you can browse through listings and find commercial real estate opportunities that appeal to you.
Finally, when the documents have been executed, you will receive funding instructions from the real estate company so you can send capital directly to their account.
>> Compare RealCrowd Vs Fundrise
What Is Your Money Invested In?
Investment opportunities are in the form of office, retail, multi-family, industrial or fund.
RealCrowd deals in commercial real estate opportunities that average just under $30,000,000 with a range from $15,000,000 to $150,000,000.
Your money is never invested in single-family home or house flipping investments.
Generally, the highest-income producing assets are targeted, including:
Office
Retail
Multi-family
Industrial
Some real estate companies offer funds that package investments to make it easier to diversify.
When you compare the earning potential from real estate opportunities versus stocks and bonds, you can see the annual income produced on a $1,000,000 investment is comparatively attractive:
Advertisement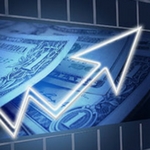 How a 300-square-mile stretch of America's Heartland could power a multi-billion-dollar tech boom… and create a new generation of American millionaires

Learn more here.
RealCrowd Snapshot
RealCrowd is free to investors who want access to commercial and residential real estate investment opportunities and supports self-directed IRA property investments that last anywhere from 1 to 10 years with nationwide coverage.
| | |
| --- | --- |
| Investor Fees | $0 |
| Investment Categories | Commercial, Residential |
| Locations | Nationwide |
| Pre-vetted | YES |
| Accredited Investors Only | YES |
| Term Length | 1 → 10 years |
| Open To Non-US Residents | Depends on Sponsor |
| Tax Information | View RealCrowd Dashboard |
| 1031 Exchange | YES |
RealCrowd Pros and Cons
RealCrowd investors enjoy geographic diversification and the potential for passive income but money is tied up for long periods.
| | |
| --- | --- |
| RealCrowd Pros | RealCrowd Cons |
| ✅ Low Cost: RealCrowd is 100% free for investors to browse and invest in commercial and residential investment opportunities. The process to certify that you are an accredited investor is also free. | ❌ High Investment Minimum: A minimum investment of $25,000 to $50,000 is generally required. |
| ✅ Pre-Vetted Sponsors: RealCrowd demands sponsors have significant experience both in the volume of transactions completed and years of experience. | ❌ Accredited Investors Only: If you don't meet the minimum salary or net worth hurdles of $200,000 in annual income or $1,000,000 in net worth exclusive of a primary residence then other private equity real estate investment platforms, such as Realty Mogul, may be a better fit. |
| ✅ Access to Commercial Real Estate: For comparatively low cost, investors have access to commercial real estate investment opportunities that were previously the domain almost exclusively of pension funds and institutions. | ❌ Illiquid Investments: Your money will generally be tied up for anywhere from one to ten years because no secondary market exists to cash in on your investment, so make sure only cash you do not need for a long period is invested. |
| ✅ Diversified Real Estate Investments: Investment opportunities span the entire nation, and some sponsors package real estate investments into funds for broader diversification. | ❌ Tax Considerations: Your tax documents will be posted online and you may need to file additional forms during your annual tax filing when you invest in a RealCrowd property offering. |
| ✅ Taxable & Retirement Accounts: Whether investing with post-tax dollars in a taxable account or pre-tax dollars via a self-directed IRA, RealCrowd caters to your account type preference. | |
| ✅ Passive Income: If you are looking for passive income away from more traditional stock and bond investing, RealCrowd investment opportunities provide the potential for cash flow via exclusive deals. | |
RealCrowd Account Types
| | |
| --- | --- |
| Type | Capability |
| Taxable | YES |
| IRA | YES |
RealCrowd Summary
RealCrowd is an online real estate crowdfunding marketplace that connects accredited investors with real estate companies who need capital for investment opportunities.
Unlike some other real estate crowdfunding platforms, RealCrowd is free to investors, who can browse pre-vetted investment opportunities that span anywhere from one to ten years in duration, and cover all U.S. regions.
It is possible to invest both via traditional taxable accounts as well as through self-directed IRAs for maximum tax benefit.
Generally, investment opportunities are available only to U.S. investors, though it is up to the discretion of real estate sponsors if non-U.S. investors are permitted, and you can connect directly with sponsors to enquire about this or any other concern you may have.
For non-accredited investors, Realty Mogul may be a better bet if you wish to gain exposure to real estate opportunities at lower cost than would be otherwise possible.
Keep in mind too that your money will be tied up for quite some time in an illiquid investment that cannot be encashed, so use only money that you will not need to dip into to pay imminent bills or expenses.
Advertisement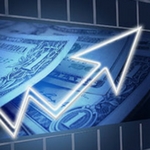 Rising interest rates...Skyrocketing inflation...Exploding debt...A looming recession...It's no wonder Americans are becoming more and more concerned about their savings and investments. That's why I wrote my newest report…This FREE REPORT shows YOU how you could protect your retirement savings before it's too late. Request your free report today and learn how you could protect everything you've worked for!

Request Your FREE Ben Stein Report Today!