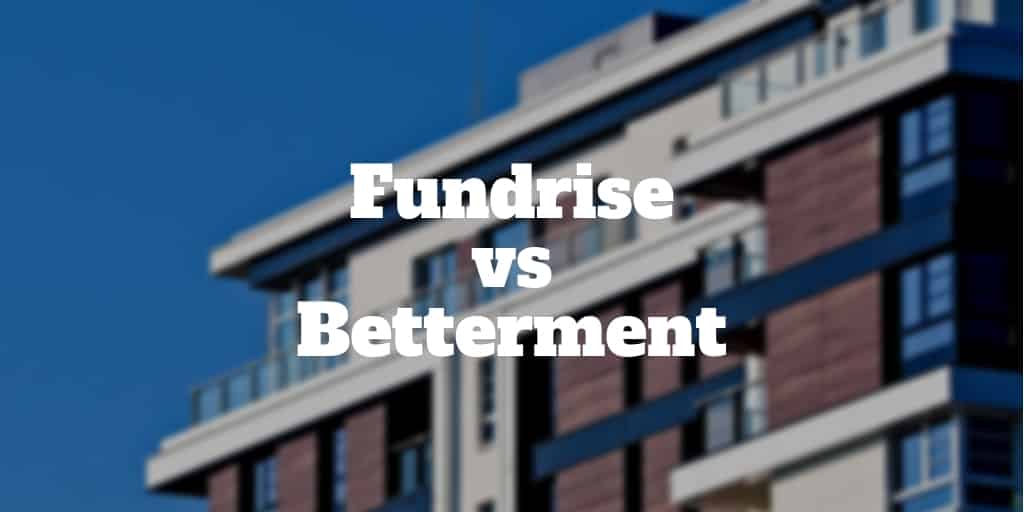 In this Fundrise vs Betterment review, we compare one of the best online crowdfunding real estate sites with one of the best robo-advisors.
Fundrise is a leading platform that connects investors with real estate investments, whether residential, commercial, or single family homes.
Betterment automates investment management as part of its robo-advisor service and pays special attention to the tax implications of investment gains.
When we compare Fundrise vs Betterment, the decision is more than a simple choice between stock market and real estate asset classes. Performance returns, fees, taxes, and minimums are just a few of the other factors to compare.
Betterment vs Fundrise Comparison
| | | |
| --- | --- | --- |
| Real Estate Investing | | |
| Reviews | Fundrise Review | Betterment Review |
| Minimum Investment | $500 | $0 → $100,000 |
| Dividend Frequency | Quarterly | N/A |
| Fees | 1% | 0.25% → 0.40% |
| Non-Accredited Investors | ✅ | ✅ |
| Diversified Investments | ✅ | ✅ |
| Passive Income | ✅ | ✅ |
| Liquidity | ❌ | ✅ |
| Leverage | ✅ | ❌ |
| Tangible Asset | ✅ | ❌ |
Why Choose Betterment or Fundrise
A quick comparison between Betterment and Fundrise boils down to more than a simple decision to choose between the stock market vs real estate asset classes.
Looking at the returns of each asset class since the beginning of the century, the appeal of property investing is obvious.
According to data gathered by Rich Uncles, real estate returns beat stock market returns from 2000 to 2016. Real estate returns were 144% while the S&P 500 returns were 55%.
However, performance returns favor the stock market over different time frames so those statistics should be taken with a pinch of salt.
Instead, consider other key factors, like fees, tax impact, and investment minimums.
If you already have investments in the stock market and want to diversify into other asset classes, Fundrise makes a lot of sense.
Investing is a hands-off experience at Fundrise. You can invest in private real estate investment trusts or property funds, known as eFunds.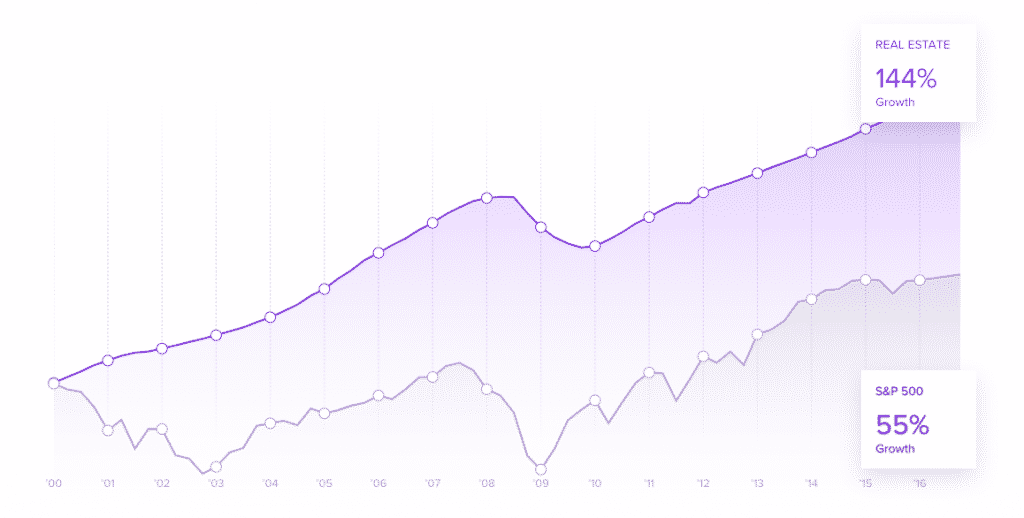 >> Prefer to own property? Check out Roofstock Vs Fundrise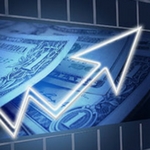 The Federal Reserve has a disturbing plan that is getting ready to roll out as soon as May. This is a lot more than printing trillions of dollars or manipulating interest rates. It's about every checking account, every purchase and every money transfer in America — including yours and mine. 

Click here to discover how to protect your money
What Is Betterment?
Among robo-advisors, Betterment is the stand out leader with tens of billions of dollars in assets under management.
It features two service levels: Betterment Digital and Betterment Premium.
Betterment Digital is a pure robo-advisor that relies on computer algorithms to automate investment management, and costs 0.25% of assets annually.
Betterment Premium is the higher tier service that costs 0.40% of assets managed. It includes all the benefits of Betterment Digital plus access to human advice from Chartered Financial Professionals.
---
➤ Free Guide: 5 Ways To Automate Your Retirement
---
What Is Fundrise?
Fundrise is an online real estate company that enables investors to buy a share of residential and commercial properties.
By pooling their money together, investors can earn a passive income from properties that may otherwise be out of reach.
Unlike some real estate crowdfunding platforms that cater to accredited investors only (those with $200,000 in income over two consecutive years or $1,000,000 net worth), Fundrise makes real estate accessible to the ordinary Joe or Jane Investor.
Fundrise features two main products:
eREITs, which are income-producing private real estate investment trusts
eFunds, which pool investors' money to buy and develop land and housing
Fundrise vs Betterment
Investment Minimums
The investment minimum to get started with Betterment Digital is $0.
Betterment Digital may be the entry-level service but it's by no means a slouch when it comes to features, which include tax-loss harvesting, retirement tools, tax-coordinated portfolios, a charitable giving platform, and much more.
Betterment Premium has all the bells and whistles of the Digital service but access to human advice comes at a higher cost and features a higher minimum of $100,000.
The Fundrise investment minimum is comparatively low, just $500 → $1,000 depending on where you allocate your money.
The eREITs have a $1,000 minimum while eFunds feature a $500 investment minimum.
Advertisement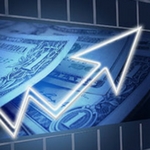 Do you know how to read the candlesticks on your chart? If not don't worry. Chris Pulver created an ebook, Candlestick Cheat Sheet, that can teach you, in layman terms, the 10 most powerful candlestick patterns. It's a great start for those that are new to Forex and may want to trade on the conservative side when starting out.

Click here to download your copy now
Fundrise Fees vs Betterment Fees
The combined fees at Fundrise are 1% which are divided between an advisory fee and a management fee.
Betterment management fees range between 0.25% → 0.40%.
For a true apples-to-apples comparison, investors should also include ETF expense ratios that are on average 0.13%.
| | |
| --- | --- |
| Betterment vs Fundrise | Fees |
| Betterment Digital | 0.25% |
| Betterment Premium | 0.40% |
| Fundrise Management Fee | 0.85% |
| Fundrise Advisory Fee | 0.15% |
Fundrise & Betterment
Investment Strategy
Betterment Investments
The portfolio mix at Betterment features exchange-traded funds from as many as 12 asset classes.
For Betterment Premium clients, it is possible to modify percentage allocations to various investments.
Betterment also offers socially responsible portfolios, which aim to match investors' capital with their values. For example, environmentally friendly companies would fall under this umbrella.
Fundrise Investments
Fundrise offers four portfolio options for investors:
Starter
Supplemental Income
Balanced Investing
Long-term Growth
The selection of properties and mix of eREITs and eFunds in each portfolio is decided by Fundrise.
Fundrise Returns
vs Betterment Returns
Fundrise Returns
The performance of Fundrise returns, net of fees has been as follows:
| | |
| --- | --- |
| Year | Fundrise Performance |
| 2017 | 11.44% |
| 2016 | 8.76% |
| 2015 | 12.42% |
| 2014 | 12.25% |
Betterment Returns
Overall, Betterment claims investors can enjoy as much as a 2.66% increase in annual returns using its platform.
Betterment claims that its tax-coordinated portfolios can boost annual after-tax returns by 0.48% annually.
The overall performance increase is enhanced by a combination of tax-loss harvesting and tax-coordinated portfolios.
Betterment vs Fundrise:
Which Is Better?
| | |
| --- | --- |
| Betterment Wins | Fundrise Wins |
| ✅ Low Investment Minimum: It's hard to beat zero and Betterment Digital has no threshold for investors to get started. | ✅ Passive Income: Investors are paid dividends quarterly. While Betterment does have an income-based product via Blackrock, passive income is not the core focus of its investment offerings. |
| ✅ Liquidity: Betterment offers much greater liquidity so if you think you might need to convert investments to cash, Betterment is the way to go. | ✅ Real Estate Exposure: Commercial and residential real estate as well as single family homes are all accessible via Fundrise. |
| ✅ Fees: The fees charged by Betterment are less than half and as low as one quarter the fees charged annually by Fundrise. | ✅ Leverage: Fundrise pools investors' money and then incorporates leverage to boost returns whereas at Betterment investment gains are on a cash basis only. |
| ✅ Stock Market Exposure: For investors with higher risk appetites, Betterment makes it possible to invest in diversified, low-cost portfolios that match your risk tolerance. | ✅ Returns: The investment returns produced by Fundrise are impressive and transparent. At Betterment no standardized portfolio exists upon which to benchmark returns. |
>> Related: Fundrise Vs Rich Uncles Comparison
Stock Market vs Real Estate
When you invest in the stock market, it's easy to convert your investments to cash, meaning liquidity is high.
If you expect to need money anytime soon or simply don't like the idea of money being tied up for perhaps years, Betterment is your only choice. Investment liquidity is low at Fundrise.
However investing in real estate through Fundrise has many benefits:
| | |
| --- | --- |
| Real Estate | YES/NO |
| Tax benefits | ✅ |
| Tangible asset | ✅ |
| Inflation hedge | ✅ |
| Cash flow from day one | ✅ |
| Uncorrelated to stock market | ✅ |
| Investment portfolio diversification | ✅ |
| Passive income | ✅ |
| Buy with leverage | ✅ |
Betterment vs Fundrise
Comparison Summary
Investors seeking passive income with high predictability on a quarterly basis should look first to Fundrise.
For those who don't like the idea of tying up money for months or years at a time, Betterment is a better match.
The fees are also lower at Betterment however the volatility may be greater due to the nature of stock market cycles.
For the entry-level offerings provided by both companies, the investment minimums are reasonable though Betterment wins with its low minimum.
Fundrise wins points for its transparency, low fees for its asset class, and making real estate investing accessible to non-accredited investors.
Advertisement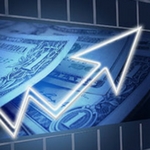 We could be facing one of the harshest economic challenges ever experienced thanks to an incompetent government and severe global unrest. If you aren't proactive, you could see yourself and your family become another financial casualty. But, the Inflation Survival Plan has you covered. Learn insider tips and tricks, IRS loopholes and more that will help your finances soar.

Take 15 Seconds to get the FREE Inflation Survival Plan and ensure your family's financial security.