loanDepot is a California credit and banking company that offers a wide variety of financial solutions, including mortgage loans.
The company's mortgage loans are linked to more than 1,700 partnering loan officers across the United States.
You can get a loanDepot mortgage loan to buy an existing home, to build a new home, or to refinance an existing mortgage, even if that mortgage loan is with a different lender.
In this loanDepot mortgage loans review, you'll find out everything you need to decide whether this financing option is best for you.
loanDepot Spotlight
LOANDEPOT SPOTLIGHT

Investormint Rating

4.5 out of 5 stars

Funding Timeline: 3 → 5 days
Origination Fees: 1% → 5%
Loan Programs: Conventional, Jumbo, FHA, VA, Harp

via loanDepot secure site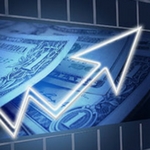 Rising interest rates...Skyrocketing inflation...Exploding debt...A looming recession...It's no wonder Americans are becoming more and more concerned about their savings and investments. That's why I wrote my newest report…This FREE REPORT shows YOU how you could protect your retirement savings before it's too late. Request your free report today and learn how you could protect everything you've worked for!

Request Your FREE Ben Stein Report Today!
Are loanDepot Mortgage Loans
Right for You?
A loanDepot mortgage loan may be right for you if you want to refinance an existing mortgage that you took out when interest rates were higher than they are now.
If your mortgage loan's interest rate is 0.5% higher than the current interest rate, a refinance could save you money.
One of the company's mortgage loans may also be a good choice if you want to secure a new mortgage.
If you are a first-time homebuyer looking to purchase a larger home or a home in a different neighborhood, loanDepot's loans may be a good fit.
loanDepot also offers a home-equity loan program to help you finance repairs or upgrades.
>> Need A Personal Loan? Check Out SoFi
Advertisement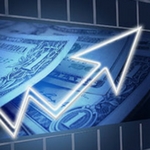 Mr. Market is fickle and emotional... After ten years of going up in a nearly unbroken line, he abruptly decided to reverse course...

And usher in a bear market that has crushed portfolios — But while most investors were going through the worst year since the Global Financial Crisis...

A small group of 3,700 people had the chance to collect instant "bonus payouts" courtesy of Mr. Market every week.

All thanks to a method most investors have no idea about… watch this demo showing how it works.
Why Choose loanDepot
Mortgage Loans?
When it comes to applying for a mortgage loan from a big bank, the process can be time-consuming and difficult.
loanDepot's aims to simplify the process in a couple of key ways:
Less stringent credit score requirements
Low minimum down payment required
Through loanDepot, you have access to many loan types. You can choose a loan to purchase or to refinance a home. The company also offers home-equity loans for making improvements.
The available types of mortgage loans through loanDepot include:
Jumbo
Fixed
Adjustable
FHA
VA
USDA
---
➤ Free Guide: 5 Ways To Automate Your Retirement
---
loanDepot Mortgage Loans Features
loanDepot mortgage loans have many features:
Loan Programs

FHA
VA
Harp
Jumbo
Conventional

Fixed-term Loan Terms
Adjustable Rate Mortgage Terms
Financial Stability

loanDepot is currently the nation's fifth-largest provider of VA-backed loans for new homeowners

Loan Type

Rate and term loans as well as cash-out options

Well-respected Product

60 % of the company's loans result from builder referrals
loanDepot Mortgage Loans:
What You Need to Know
If you are considering doing business with loanDepot for a mortgage loan or a refinance, here's what you need to know:
Origination Fees
The company has sizeable origination fees that range from 1% → 5%, depending on the loan terms, down payment, and the amount that you need to borrow.
Origination fees are tied to your credit score.
No HELOC Offerings
The company does not offer home-equity lines of credit (HELOC).
Fixed-Term Loans
It does offer fixed-term loans for home equity.
Fast Funding Timeline
Typically the funding timeline for a mortgage loan is faster than you'll find when applying at big name banks.
The timeline from application approval to funding is as fast as 3 → 5 days after all of your documents are completed.
Advertisement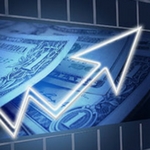 Biden's not holding back... He's warned you that he plans to raise: Income taxes, death taxes, capital gains taxes & corporate taxes. Some or all of which WILL affect you or your family in one way or another... But it's not too late... yet.

Thousands of Americans are getting their FREE IRS LOOPHOLE KIT to discover the secret to protecting your retirement savings from Biden, and inflation...

CLICK HERE to request a FREE Copy of the Guide To IRS Loopholes For Your IRA/401(k)
loanDepot Mortgage Loans Fees
Sadly, you can't avoid the fees associated with mortgage loan applications and mortgage loan refinances.
loanDepot has a comparison page where you can look at its mortgage rates next to those of its competitors. It shows you the fees and interest rates for different loans that it and two of its closest competitors offer.
It's important to take a close look at the fine print of what the different fees and rates mean.
With that said, loanDepot is transparent about showing all of its mortgage loan costs.
Origination Fees
loanDepot gives itself a wide range for origination fees. The company states that its typical lender's fee ranges from 1 to 5 % of the total loan amount.
The exact percentage that you will pay depends on your loan grade.
When comparing this to other lenders, a 1 % fee is in line with big banks.
A fee of 3% → 5 % is much higher than normal.
Since 2001, most total lender fees and discount points for mortgage loan origination fees have averaged around 1 % of the total loan amount.
Standard Fees
| | |
| --- | --- |
| Application Fee | loanDepot does not publish its application fee online from our research. Most lenders charge an application fee of $250 to $1,000. The range depends on whether or not it includes a title check, credit report, and other services. |
| Processing Fee | loanDepot does not list the amount of its mortgage loan processing fee. This involves the details of creating the loan and obtaining the title to the property. |
| Appraisal Fee | An appraisal of the home or property is required before the company will lend you money for a mortgage or before it will refinance your loan. The fee ranges from $250 to $700. |
| Courier Fee | You may have to pay a fee in order to have loanDepot deliver the mortgage loan documents to you. |
| Title Insurance & Search Fees | These fees protect you against any liens associated with the property. The title search is a fee paid to the company of loanDepot's choosing. Title searches are designed to ensure that nobody can claim ownership of the property. |
| Flood Certification Fee | loanDepot has to ensure that the property is not located in a flood zone. If it is, you have to pay flood insurance and pay the fee to loanDepot at closing. |
| Pest Inspection Fee | If you are getting a VA, USDA, or FHA loan through loanDepot, you must pay a pest inspection fee. This is required for all government loan borrowers. |
| Recording Fees | These are municipal fees from the city or county for recording the deed and other documents at the closing of the loan. |
Other Costs
Private mortgage insurance: If you are not putting at least 20 % of the mortgage loan as a down payment, you will need to have private mortgage insurance.
This fee may be paid as part of your loan process or at the time of the closing of your loan from loanDepot.
VA and FHA fees: There are special fees associated with VA and FHA loans. The VA can charge a funding fee, which is associated with your service record length and discharge status.
FHA loans have a 1.75 % up-front mortgage insurance premium fee. You can roll these fees into the total loan amount that you borrow from loanDepot.
Fee Guarantee: A unique aspect of loanDepot's services is its lifetime guarantee on loan fees.
loanDepot states that if you refinance with the company once, you will never have to pay any lender fees to loanDepot in the future.
The company will also reimburse you for appraisal fees.
This guarantee has some restrictions. You have to qualify for the refinance, your loan must be approved, and you must hold onto a digital or printed certificate issued by loanDepot.
loanDepot Mortgage Loans
Eligibility Criteria
All mortgage loan and refinance loan lenders have eligibility criteria.
In order to secure a loanDepot mortgage loan, you must have a minimum credit score of 620.
If you do not know your credit score, you can pay for this service from one or all three of the credit reporting bureaus in advance of your loan application.
loanDepot also requires a minimum down payment of 3.5 % of the total loan amount.
The total loan amount includes any fees that can be rolled into the loan's principal.
In addition, you must be at least 18 years old, although Alabama requires borrowers to be at least 19 years old.
You need to be a U.S. resident and have a verifiable U.S. address, bank account, and income.
>> Get Your Credit Score From MyFICO
How to Apply for a
loanDepot Mortgage
To apply for a loanDepot mortgage, follow the steps below.
Complete the online application: The online application requires you to provide your name, birthdate, address, and email.
Complete the verification process: If you get a soft approval from loanDepot, you will need to provide additional information, including your Social Security number, bank account information, and employment details.
You may be required to supply supporting information, such as your driver's license or government-issued identification, W-2, or recent pay stub.
If you are self-employed, you may need to provide additional information about your income.
You may also be able to complete some of these steps over the phone.
loanDepot Verification: loanDepot takes a few days to verify your information.
The company may request additional information by email at any time.
Each additional information request will require a new two- to three-day verification period.
loanDepot will also offer you a specific interest rate once your information is verified.
Arrange for appraisals and inspections: Before loan funds can be dispersed, you need to have the appraisals and inspections completed.
The inspections and appraisals depend on the type of loan that you receive from loanDepot.
Wait for funds: loanDepot deposits the loan amount into your bank account.
The amount of time that it takes for the funds to be confirmed depends on your bank.
You can check the status online through your verified loanDepot account.
loanDepot expects to launch an online application that is mobile-enabled. It will automatically verify your information within a few seconds of submission.
The company also plans to allow borrowers to upload their documents through an app on their smartphones.
loanDepot Mortgage Loans
Review Summary
loanDepot offers an efficient mortgage loan application process.
By offering a spectrum of mortgage loan and refinance options, loanDepot is able to serve the needs of many homebuyers.
The amount of time from approval to funding is much shorter than that of the big banks.
Finding specific information about the fee schedule can be challenging, but loanDepot offers phone-based and email-based customer support every day of the week.
Advertisement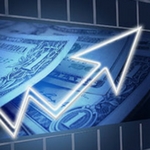 We have the world's leading artificial intelligence forecasting trends in the market. A strategy so precise it achieves a proven accuracy rate up to 87.4%. Check out the next 3 stocks this A.I. has on its radar for you in this free, live training.

Claim your seat now by clicking here.