OppLoans Review: If your credit score is average or below average and you are struggling to find an online personal loan provider who won't sting you with the high rates typical of payday lenders, OppLoans is well worth checking out.
Unlike many predatory lenders who take advantage of people in need, OppLoans is highly customer-focused and has earned an A+ rating from the Better Business Bureau.
And considering it has served over 100,000 customers, Opploans reviews are astonishingly good overall. Not only is it due to the company's personal touch, but its rates tend to be more reasonable than payday lenders and processing times are fast.
But before getting started with OppLoans, what else do you need to know?
OppLoans Personal Loans: Spotlight
OPPLOANS SPOTLIGHT

InvestorMint Rating

5 out of 5 stars

Origination Fees: 0% → 3%
Typical APR: 99% → 199%
Loan Amounts: $1,000 → $4,000

via OppLoans secure site
Why Choose OppLoans
Personal Loans?
It can be difficult to get approved for a personal loan from a bank or credit union in a hurry.
Yet when your car suffers from a fender bender, bills pile up, rent payments are due, medical bills arrive, or you simply need a better rate to pay off debt, fast access to capital is a must.
It is at these times or simply when you are looking to make a big purchase when OppLoans personal loans could be the financial crutch you need to get fast access to cash.
The rates at OppLoans are not cheap but they are much more competitive than many alternative lenders.
Compared to title loans, payday loans, and bank overdraft charges, OppLoans is a more affordable alternative.
| | | | |
| --- | --- | --- | --- |
| | OppLoans | PayDay Loans | Title Loans |
| Loan amount | $1,000 → $4,000 | $350 | $959 |
| APR | 99% → 199% | 339% | 291% |
| Term | Up to 36 months | 14 days | 1 month |
| Can Build Credit | ✅ | ❌ | ❌ |
| No Collateral Needed | ✅ | ❌ | ❌ |
| Risk Losing Your Car | ✅ | ❌ | ❌ |
The key reasons to choose OppLoans include:
You need money fast, as soon as 24 hours
You want a lower interest rate than a payday lender charges
You value personalized customer support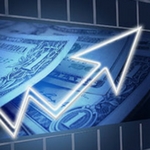 Official tax return reveals how one trader nabbed annual gains of 228%, 309% and 339%. His tax return was released online, exposing this simple trading technique used to pocket nearly half a million in profits.

Click here to see the official tax return before it is deleted...
OppLoans vs PayDay Loans
Unlike payday loans which are almost by design constructed to keep you in debt, OppLoans provides clear terms so that you can pay off your debt and move on.
For example, you won't be hit with prepayment penalty fees or hidden fees that are often lurking under the surface with payday loans.
And instead of the typical 2-week terms to get rid of your payday loan, OppLoans provides terms as long as 3 years.
Not only that but you can build your credit with OppLoans, a benefit usually not afforded to you when choosing a payday lender.
The icing on the cake at OppLoans is the rates can be half what payday lenders charge, or even lower in some cases.
Plus, you don't have to worry about deceptive billing practices because transparency is a key feature.
---
➤ Free Guide: 5 Ways To Automate Your Retirement
---
Is OppLoans Right For You?
Employment: To be eligible for a personal loan from OppLoans, you will need to be employed part-time or full-time, or be self-employed or retired.
Age: You must be at least 18 years of age and earn a minimum of $18,000 per year.
Military: Both veterans and non-military civilians are welcome to apply but in either case, you must be a permanent resident or U.S. citizen and have a bank account.
Credit Score: If you credit score lies between 350 → 600 then you are a candidate for an OppLoans personal loan.
Tax Forms: Before you apply, make sure that you have proof of income via pay stubs and can provide the necessary tax forms, such as your W-2.
How OppLoans
Personal Loans Work
When you apply for an OppLoans personal loan, it will not affect your FICO credit score because a soft credit check, as opposed to a hard credit check, is conducted.
You will need proof of income and recent pay stubs but once you've jumped through the paperwork hoops, the timeline to funding can be as fast as 24 hours.
At that time, an origination fee of up to 3% may be charged. It is deducted from your loan amount before your money is deposited.
If you need $3,000 yet discover that a 3% origination fee will be applied to your borrowings, make sure to ask your customer representative for a slightly higher amount so you get the cash you need into your hand net of the fee.
Although no prepayment or penalty fees are applied, you will be hit with late fees of up to $10 when you don't pay your bills on time.
It is very much in your interests however to make timely payments because they will be reported to the major credit bureaus: Equifax, Experian, and Transunion.
By paying off your debt regularly and on-time, you get a chance to build up your credit score, so down the line you may be eligible for lower interest rates.
OppLoans Personal Loan
Amounts
Loan Amount Range
$1,000 → $4,000
APR Range
99% → 199%
Origination Fees
0% → 3%
Loan Duration
36 months
(up to)
Funding Timeline
1 day
(as soon as)
Advertisement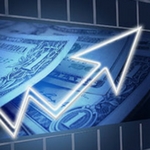 As you've no doubt seen on the news, our economy is facing uncertain times ahead. Inflation continues to skyrocket, the Fed has been failing us left and right, and the government is in shambles. As it stands, your money is not safe. But there is hope, the Inflation Survival Plan will tell you everything on how to not only survive, but actually thrive through this harsh economic change.

So don't wait until it's too late, act now and secure your future TODAY!
OppLoans Interest Rates & Fees
OppLoans personal loans won't penalize you with prepayment penalty fees or hidden fees but you may be charged an origination fee up to 3% of the loan amount and late fees of up to $10.
| | |
| --- | --- |
| Loan | Amount |
| Prepayment Fees | 0 |
| Late Fees | Up to $10 |
| Origination Fees | 0% → 3% |
OppLoans Review:
How Does It Compare?
Compared to other personal loan providers who also serve borrowers in need of fast cash, OppLoans ranks among the best.
For example, Mobiloans is an alternative for borrowers who are confident they can pay back loans in a hurry. But failure to pay money back triggers expensive penalty fees. Plus, billing cycles are twice monthly.
On the other end of the spectrum is SoFi, which lends to super prime borrowers with excellent credit scores. SoFi personal loans usually have lower interest rates but you must typically be a high income-earner to qualify.
If you have time on your hands, a bank or credit union may offer you more favorable rates than OppLoans.
OppLoans Review:
Pros and Cons
| | |
| --- | --- |
| OppLoans Pros | OppLoans Cons |
| ✅ Competitive Rates: Among lenders who serve borrowers with average credit, poor credit, or bad credit, OppLoans charges competitive rates. | ❌ No Cosigner Support: Individuals must apply directly and no cosigner support is permitted. |
| ✅ Excellent Customer Service: OppLoans is renowned for its top quality customer support and has earned an A+ rating from the Better Business Bureau. | ❌ Origination Fees: Up to 3% of your loan amount may be deducted in origination fees. |
| ✅ Fast Application Process: The funding timeline can be as soon as 24 hours. | |
| ✅ Personal Loan Amount Range: You can borrow from $1,000 to $4,000. | |
| ✅ Generous Term Lengths: Unlike the 2-week billing cycles that are typical with payday lenders, OppLoans term durations can be as long as 36 months. | |
| ✅ No Prepayment Penalty Fees: No hidden fees, deceptive billing practices, or prepayment penalty fees apply. | |
| ✅ OppLoans Reviews: Reviews of OppLoans by borrowers are, on average, stellar, which is a testament to how well the company has served over 100,000 customers. | |
OppLoans Review Summary
OppLoans serves borrowers with credit scores of 600 and under who are employed and earn at least $18,000 per year. Loans of up to $4,000 are issued in as fast as 24 hours.
If you are struggling to pay for a car repair, medical bills, rent payments, or simply need to consolidate debt to a lower rate, OppLoans is a compelling alternative to a payday lender.
The interest rates charged tend to be less than half of what payday lenders charge and the repayment term lengths are much more generous, as long as 36 months.
Keep in mind when you apply that an origination fee of up to 3% may be deducted before you get your money, so factor it into the amount when applying.
The bottom line is if your credit score is less than perfect and you need access to cash fast, OppLoans has earned a reputation as a trusted and transparent lender with top notch customer support.
Advertisement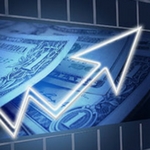 If you've struggled with trading techniques in the past and watched your mistakes affect your bottom line, you're not alone-but you can change that starting now!

I'm trading expert Thomas Wood and my e-guide, "Naked Trading Mastery" could give you the edge you need to make earning consistently easier than ever!

Get your free copy here!