As a proprietary asset investment and funding firm, TopStep Trader offers a membership program in which you set up a simulated investment account for futures trading.
The company recruits traders who meet specific performance criteria and maintain that performance over a specific amount of time.
The firm was founded in 2012 by Michael Patek, who began his investment career with $90,000 in capital.
The platform and simulated trading of stock futures are designed to help you think critically and perform targeted research. By helping you develop these essential investment skills, TopStep Trader is setting you up for a better chance at earning a profit in the stock market.
TopStep Trader Spotlight
TOPSTEP TRADER SPOTLIGHT

Investormint Rating

4 out of 5 stars

Best for Experienced Traders
1500+ Traders Funded
Average Weekly Profits $500+


via TopStep Trader secure site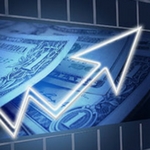 Discover the top 3 hidden AI stocks that could hand you profits of 874% of more!

ChatGPT is the fastest growing app EVER – hitting 100 million users!

Jeff Bezos… Bill Gates… and Elon Musk are betting billions on this "game changing" technology. And you can get in on the ground floor.

Click here to download it for free – with no strings attached.
Is TopStep Trader Right for You?
If you have a lot of experience and success as a trader, TopStep Trader may be right for you.
Since inception, TopStep Trader has funded over 1,500 traders. This is a low number compared to the total number of people who have paid for a subscription to the company's trading simulator. The average weekly profit of those traders is just under $550.
However, most of the traders are not active at any given time. This means that a few people, perhaps just a couple of hundred, are reaping big profits while others reap none.
Also, consider how much time you have to dedicate to watching the market, conducting simulations, buying stocks and making planned trades.
TopStep Trader could be the right online trading setup for you if you have enough knowledge about publicly traded companies to make successful investments.
You also need to have a lot of time to commit to the platform. If you can dedicate at least 20 to 30 hours per week on it, TopStep Trader could be right for you.
In the simulated market environment, you can dedicate as much or as little time as you want to trading.
TopStep Trader also has forums where you can discuss stocks and companies with other traders. This combination of learning and social connection makes TopStep Trader an enjoyable experience for many budding investors.
Advertisement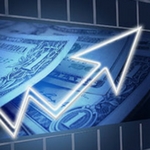 Mr. Market is fickle and emotional... After ten years of going up in a nearly unbroken line, he abruptly decided to reverse course...

And usher in a bear market that has crushed portfolios — But while most investors were going through the worst year since the Global Financial Crisis...

A small group of 3,700 people had the chance to collect instant "bonus payouts" courtesy of Mr. Market every week.

All thanks to a method most investors have no idea about… watch this demo showing how it works.
TopStep Trader Products
TopStep Trader offers several different products to its members. All of those products are situated on their Tradovate platform. This platform features a subscription-based commission model and provides access to futures trading.
In the simulation section of TopStep Trader, you can trade with any CME Group product.
Once you are a funded trader, you gain access to the EUREX products. You can continue to use the CME Group products as a funded account holder on TopStep Trader.
---
➤ Free Guide: 5 Ways To Automate Your Retirement
---
How Does
TopStep Trader Compare?
There are a few ways to compare TopStep Trader to its competitors.
You will interact with the platform a lot, which is why you need to compare TopStep Trader's to those of the other options. In your simulated TopStep Trader trading account, you choose the starting date, time and fund balance.
The platform's performance charts and graphs scale in an unusual way. This can make it difficult for you to view detailed performance graphs, especially if you are accessing the platform on a mobile device's web browser.
The performance lines are shown in red and green. Therefore, if you are red-green colorblind, you may have a difficult time viewing the graphs.
The TopStep Trader market replay feature is not as fancy as what its competitors have to offer.
Unlike TradingSim, TopStep Trader's charts lack the feature that allows you to fast forward to any time, and you can only go back in time. 
The array of asset classes is also smaller on TopStep Trader compared to the competing simulated futures trading platforms like thinkOnDemand.
TopStep Trader offers four different plans to its members. Its competitors offer two to four plans.
The competitors of TopStep Trader, like eSignal and NinjaTrader, do not implement a transaction fee. However, TopStep Trader's commission fees are lower than all of its competitors.
It is also lower than some of its competitors in the data and platform fees. Overall, TopStep Trader has the lowest total fees. Its competitors typically charge less for monthly memberships.
How Much Does
TopStep Trader Cost?
To participate in TopStep Trader's simulated accounts in the Combine phase, there is an initial $100 membership fee. 
There is also a monthly membership fee that varies according to how much money your simulated trading account has.
If you set up a simulated trading account with $30,000, the monthly membership fee is $150.
| | |
| --- | --- |
| Account Size | Monthly Fee |
| $50,000 | $165 |
| $100,000 | $325 |
| $150,000 | $375 |
The fee structure continues with a monthly fee of $165 for an account of $50,000, $325 for an account with $100,000 and $375 for a $150,000 account.
If you erode your account and need TopStep Trader to reset it, they charge you another $100.
Fees Per Product
Chicago Mercantile Exchange$105
| | |
| --- | --- |
| Product | Data Fees |
| Chicago Board of Trade | $105 |
| NYMEX | $105 |
| COMEX | $105 |
In addition to these monthly fees, TopStep Trader also charges other fees. The use of CME, CBOT, NYMEX or COMEX products incurs a data fee of $105 per product.
The EUREX product fee is $69.
TopStep Trader charges standard exchange fees of $2.36 and regulatory fees of $0.04 per transaction. Each trade also incurs a $0.18 transaction fee.
Advertisement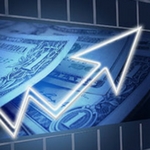 During and after the Great Financial Crisis of 2008, 485 U.S. banks went under. Here at Weiss Ratings, we warned about 484 — an accuracy rate of 99.8%. Now, we have a new warning. But this time, it's not just about a few hundred banks … it's about nearly every single bank in America …

Get all the details here
TopStep Trader Pros and Cons
It is ideal for the person with a little money to invest and a lot of time to dedicate to the cause. For many people with the dream to become a millionaire in the stock market, this may be enough to inspire them to join the platform.
| | |
| --- | --- |
| TopStep Trader Pros | TopStep Trader Cons |
| ✅ Great If You Lack Capital: If you have little money to start with, the platform gives you the chance to play with the big guys. | ❌ Fees: Many members of TopStep Trader feel like the site nickels-and-dimes them with all of the charges*. These fees are in addition to the costs of becoming a member. |
| ✅ Forced Trading Discipline: The platform forces you to have high standards for your trading. You cannot do well in TopStep Trader by making random guesses and hoping for the best outcome. The platform requires that you do a lot of research on every action that you take. | ❌ Odds Of Funding: You are unlikely to have your trading account funded. Since the company's founding in 2012, tens of thousands of people have set up accounts on TopStep Trader. Only a small percentage of them have had their accounts funded. |
| ✅ Ideal for Traders with Time: If you have time on your hands and want to become a better trader, the platform is an ideal place to hone your trading skills. | ❌ Poor Performance Penalty: If you do manage to get funded, a drop in your performance could cause you to lose that funding. |
*The site does not guarantee the stability of membership costs or fees, so those expenses could increase at any time. You have to calculate the fees and membership costs yourself in order to compare them to other trading platforms and funds in which you could allocate your money.
How to Apply for TopStep Trader
When you are ready to apply for an account on TopStep Trader, there are several steps that you must follow. To begin, you must join as a member. This gives you access to all of the trading simulators. You start in the Trading Combine, which is a real-time simulated futures account. You get to simulate trades based on your own research.
As you do this, TopStep Trader evaluates your performance and profits. The first step involves demonstrating that you can earn a profit without breaking any of their rules.
The second step in applying for the TopStep Trader status is demonstrating consistency. Your performance must be consistently profitable over time. This also must be done without breaking any of the TopStep Trader rules.
How To Get Funded
To get funded on TopStep Trader, there are additional steps. You must prove your profitability over an extended period of time. You must meet earnings goals for at least 10 days.
In addition, your account must not exceed the daily limit for loss of earnings, and your account's balance cannot meet or exceed the trailing maximum drawdown.
Moreover, the account you manage cannot meet or exceed the TopStep Trader weekly loss maximum, and you cannot hold your position through major economic releases.
These are defined in the terms of service of TopStep Trader. The last requirement for getting your account funded is following their scaling plan. If you can do all of this for a minimum period of 10 days, you have a chance of getting your account funded.
Once TopStep Trader funds you, the amount of funding stated is not the actual amount of money that you get to use in your trades and investments.
If TopStep Trader tells you that your account is funded to $100,000, you are only allowed to use the trailing maximum drawdown before you lose the funding.
For example, the trailing maximum drawdown on a $100,000 funded account is $5,000 after 10 days of trading. This amount does not increase over time. You get to keep the first $5,000 in profits and 80 percent of your subsequent profits. Keep in mind that your profits are taxable income.
TopStep Trader
Review Summary
On TopStep Trader, you gain experience and practice as a trader. The platform allows you to think critically and empowers you to make informed decisions.
Your results depend on how much effort and time you put into it. The ability to hone your craft gives you the opportunity to work with TopStep Trader's capital.
If you manage to get funded, this enhances your ability to earn a side stream of income through the stock market.
On the other hand, a funded account through TopStep Trader may necessitate that you spend many more hours per week on their platform.
If nothing else, TopStep Trader gets you ready to be more hands-on with your investments.
When you are ready to take some risks and dedicate a considerable amount of free time to the platform, TopStep Trader could be your ticket to extra money.
Advertisement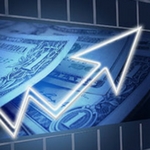 And Reuters magazine calls this type of trading "the new baby boomer hobby." An anonymous trader -- living at the base of the Smoky Mountains -- just released a free report revealing a step-by-step system to generating an extra $5,000 per month in income thanks to this trading strategy. The report is free until Sunday.

Click here for the FREE REPORT...