Loading…
Are you wondering how much sooner you could pay off your loan if you changed the amount you paid each month?
It's no secret that paying a higher amount each month can have a significant effect on the time it takes to clear your debt.
Even a small extra contribution can shorten the life of a long term loan by many months or even years in some cases.
To find out how long it will take to pay off your loan, simply enter the original loan amount, the term length of your loan, and the annual percentage interest rate you pay along with the new monthly payment amount.
Once you enter your info, you'll find out how much sooner you can pay off your loan versus sticking with your original payment plan.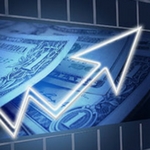 This hidden income strategy was just leaked and it can be yours now. It goes in depth about how you can start off with a small account and turn that into your own weekly paycheck. Learn how you can GAIN that extra advantage over what others aren't doing.

Click here to get this secret