Warning
: Undefined array key "id" in
/homepages/46/d665516333/htdocs/clickandbuilds/WordPress/Investormint_STD/wp-content/plugins/insert-php-code-snippet/shortcode-handler.php(99) : eval()'d code
on line
12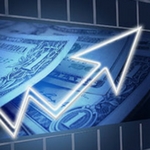 If you've struggled with trading techniques in the past and watched your mistakes affect your bottom line, you're not alone-but you can change that starting now!

I'm trading expert Thomas Wood and my e-guide, "Naked Trading Mastery" could give you the edge you need to make earning consistently easier than ever!

Get your free copy here!