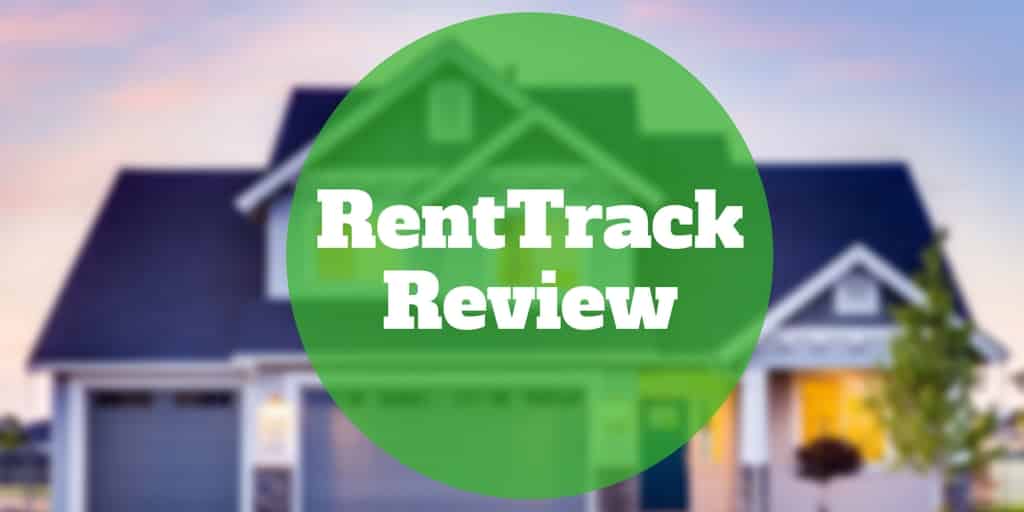 If you expect to make a large purchase in the future, a good credit score can help you to save money on interest charges. But how do you establish a good credit score without taking out a loan?
One option is to sign up to RentTrack, which reports your monthly rent payment to the three major credit reporting bureaus: Equifax, Experian, and TransUnion.
Although homeowners build credit automatically when making timely mortgage payments, renters tend not to receive any benefit because few landlords report rent payments.
RentTrack helps to bridge this divide by reporting rent payments to credit bureaus for a low monthly fee so you can build credit without needing to take on debt or get a credit card.
RentTrack Spotlight
RENTTRACK SPOTLIGHT

InvestorMint Rating

4.5 out of 5 stars

Monthly Fee: $6.95 (via ACH)
Credit Bureaus Supported: Equifax, Experian, TransUnion

via RentTrack secure site
How RentTrack Builds Your Credit
Believe it or not, most renters never get credit for paying rent on time. The reason is that most landlords do not report your rent payments to credit bureaus as part of a tradeline, which is an account that shows your purchase and payment activity.
RentTrack is credit reporting agency designed to help you build credit when you make rent payments on time. And unlike some of its competitors, such as Rental Kharma, RentTrack reports to all three credit bureaus: Equifax, Experian, and TransUnion.
The way it works is that you receive a positive mark on your credit report each time you make a payment on time. The longer your history of making timely payments, the better your credit score.
RentTrack will verify your identity using a government-issued ID, such as your driver's license, and ask you some other questions to confirm you are who you say you are.
It will also verify your landlord to ensure your rent payment is sent to the right place.
Your landlord does not need to sign up to RentTrack for you to benefit from the service, but if they don't you will need to pay the monthly cost.
An ACH payment can be set up for a monthly fee of $6.95 which we believe is fair considering the value received.
To give you an idea of how much it would cost if you paid $800 in rent, the fees charged would be as follows:
| | | |
| --- | --- | --- |
| Payment Method | Service Fee | Your Payment |
| ACH | $6.95 | $806.95 |
The ACH payment is not only good value but also gets you a host of benefits.  Here is what the service fees pay for:
Handling your rent payment
Verification costs
Bank transaction fees
Credit report licensing
Payment to RentTrack

Once you sign up, all you need to do is make a payment on the RentTrack platform. The payments to your landlord are then made on your behalf.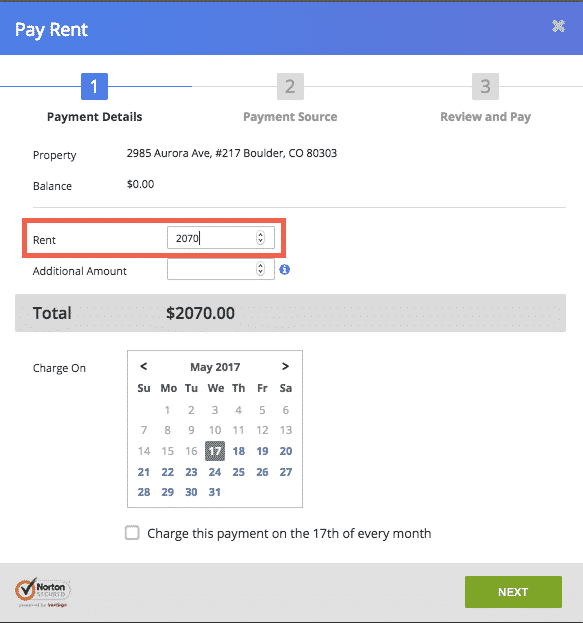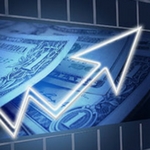 Biden's disturbing new government program may be worse than Obama's. You are at risk for having your bank account frozen. A former bank regulator is blowing the whistle on Biden's frightening plan to take over your money.

Discover the immediate steps you need to take now.
How Much Can
RentTrack Save You?
By helping you to improve your credit score, RentTrack can possibly save you thousands of dollars in interest charges over the long-term on auto loans, credit cards, and mortgages.
Although another monthly fee is not what you want in the short-term, a higher credit score can help to save you a lot in interest charges over the long-term.
For example, if you started out with a credit score of 600 and improved it by 100 points, you could possible save anywhere from a few thousand dollars on an auto loan to almost $100,000 on a mortgage.
Loan Type
Loan Amount
Term Length
(years)
Savings
Auto Loan
$15,000
5
$3,991
Credit Card
$15,000
4
$11,468
Mortgage
$300,000
30
$91,862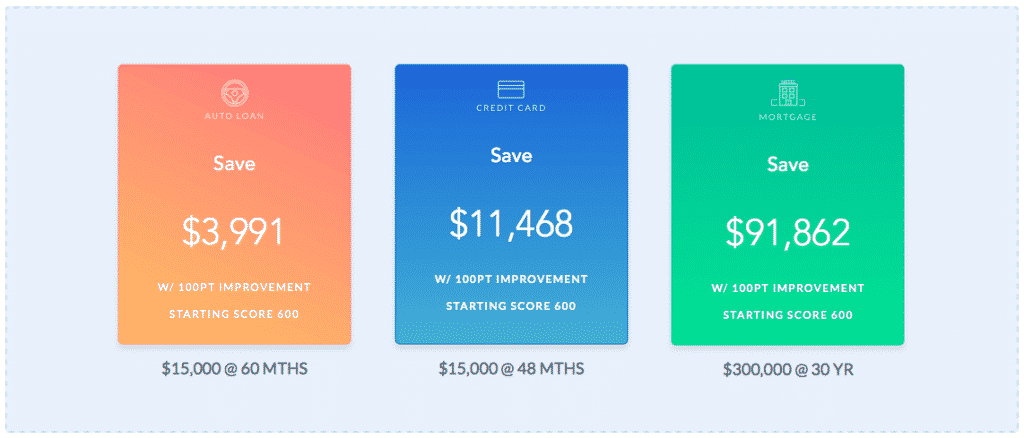 Improving your credit score it not only vital in saving you money on interest costs over time but also in receiving approvals for credit cards.
Without good credit, few options are available to build credit without taking on debt. One possibility may be a secured credit card, which requires you to deposit cash upfront which is the limit of your spending power.
You may need to deposit $750 on a secured card for example in order to receive a spending limit of $750.
Insurance companies also tend to reward customers with lower monthly premiums when they have higher credit scores.
So if you are planning to buy a home or a car, or simply to buy home or car insurance, a better credit score can lower your expenses.
>> Related: Get Your Credit Report & Credit Scores
---
➤ Free Guide: 5 Ways To Automate Your Retirement
---
Is RentTrack Right For You?
If you have no or low credit and your bank supports ACH payments, RentTrack may be a good fit.
RentTrack is a virtual slam-dunk choice if you live in an apartment building that already uses it.
It is also well worth checking out if you need to establish or improve your credit score and don't want to take on debt.
Just make sure the ACH payment method is available from your banking institution to ensure you keep costs low. Or you can even pay by e-check if you wish to save on service fees.
You may not find RentTrack especially valuable if you already have an established credit score, or make existing loan payments that are reported to credit bureaus.
How Fast Will
Your Credit Score Increase?
Within a few months, your credit score will generally show signs of improvement.
Like most credit reporting agencies, RentTrack will report your payments quickly within a few weeks of making rent payments but don't expect your score to rise right away.
It can take a few months before your credit score starts to bubble up higher.
Generally, the pace at which your credit score increases will be faster if you are starting from a lower number, but other factors affect it, such as whether you pay on time.
Unfortunately, you won't get credit for reporting prior rent payments like you can do at Rental Kharma.
But compared to its rivals, RentTrack has the edge in some other areas:
Company
Reports to All 3 Bureaus
Pay Rent Online
No Landlord Involvement Needed
RentTrack
✅
✅
✅
Cozy Pay®
❌
✅
✅
PayLease®
❌
✅
❌
Rentler®
❌
✅
❌
YapStone/
RentPayment®
❌
✅
❌
Rental Kharma
❌
❌
❌
None of the companies require you to commit to a long time period so you are not tied into a contract.
Advertisement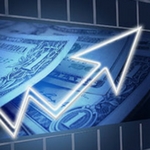 This has been one of the WORST years for stocks. But despite the awful trading conditions of the last eight months, I've delivered profit opportunities to my students like 22% on PBT after a week in the trade…And 31% on PEGA in only 8 days. I've JUST sent out a brand-new alert on a stock that's showing all the right signs of an impending breakout…

Click to Get the Trade and a Full Year of Stealth Trades for just $5 Today
How Much
Does RentTrack Cost?
Unlike Rental Kharma, which has a $25 one-time registration fee, RentTrack has no upfront fee and no ongoing contract commitment.
| | |
| --- | --- |
| Description | Fee |
| Registration Fee | $0 |
| ACH | $6.95 |
Vantage Score vs FICO Score
Vantage Score factors in rent payments to its consumer credit-scoring model whereas FICO, which is relied on more commonly by lenders, does not.
RentTrack features a Vantage Score on its platform dashboard, but how does this compare to the more popularly used FICO Score?
Vantage Score is a credit-scoring model creating by the three major credit bureaus: Equifax, Experian, and TransUnion.
It is managed and maintained by an independent company, called VantageScore Solutions, LLC.
As you continue to use RentTrack, you can realistically expect your Vantage Score to rise because Vantage Score factors rent payments into its model.
However, when you apply for a credit card or a loan, you may not necessarily benefit from a higher Vantage Score as much as you will a higher FICO Score, which is more popularly used by lenders.
RentTrack Pros and Cons
RentTrack reports to all three credit bureaus, accepts online payments, and does not require landlords to participate.
| | |
| --- | --- |
| RentTrack Pros | RentTrack Cons |
| ✅ Build Your Credit Paying Rent: Without needing to resort to a traditional loan or a credit card to build your credit, you can improve your credit score by making timely rent payments. | ❌ No Credit For Prior Rent Payments: Unlike Rental Kharma, which reports prior rent payments, RentTrack can only report previous payments if your landlord is already on its platform, otherwise it cannot do so retrospectively. |
| ✅ Reporting To 3 Credit Bureaus: Unlike some of its rivals, RentTrack reports rent payments to all three major credit bureaus. | ❌ Not Useful If You Have Established A Credit Score: If you already have loans or an established credit score, you may not find RentTrack especially valuable. |
| ✅ Low ACH Payment: The monthly cost is $6.95 when you pay via ACH. | |
| ✅ No Contracts: You are not locked in to a long-term contract so when you have built your credit score or you are moving to a new home, you can cancel anytime. | |
| ✅ No Landlord Involvement Required: Even if your landlord is not participating on the RentTrack platform already you can still join. | |
| ✅ Bank Level Security: Your information is encrypted according to RentTrack using bank level security protocols. | |
| ✅ Online Payments: Unlike some rivals, RentTrack accepts online payments for your convenience. | |
RentTrack FAQ
A common question that arises is "Do I pay my landlord or RentTrack?" To allow funds to remain in a renter's account until the landlord cashes the check, RentTrack simply mails the landlord a check with the tenant's bank account & routing information.
In essence that means you, the renter, are paying the landlord directly from you bank account; RentTrack just mediates the actual mailing of the payment.
| | |
| --- | --- |
| FAQ | Answer |
| When does a rent payment show up on a credit report? | 2+ weeks |
| Does the landlord need to participate? | NO |
| Am I locked into a long term contract? | NO |
| Can I report a rent payment to a credit bureau myself? | NO |
RentTrack Summary
If you have a low credit score or need to establish credit and want an alternative to the traditional channels of borrowing or opening a credit card, RentTrack is worth checking out because you can build your credit over time without taking on debt.
To improve your Vantage Score and credit score, you simply pay RentTrack who in turn pays your landlord. And your landlord doesn't even need to be signed up to RentTrack for you to benefit – though it will save you on monthly fees if they foot the bill. Otherwise, it will cost you a small monthly fee if you pay by ACH or e-check.
Perhaps the biggest drawback of RentTrack is that it won't permit you to report prior rent payments unless your landlord had previously signed up. And it's probably not very valuable if you already have a loan that is reported to credit bureaus or you have a good credit score established.
Overall, RentTrack is an affordable and novel way to help you build credit from rent payments that may otherwise go unreported, and is well worth checking out if you have a low credit score or limited credit history.
Advertisement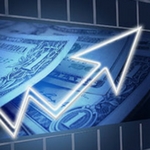 How a 300-square-mile stretch of America's Heartland could power a multi-billion-dollar tech boom… and create a new generation of American millionaires

Learn more here.